1. 2nd strongest
Historically Sanji does not do well against the 2nd strongest in crews.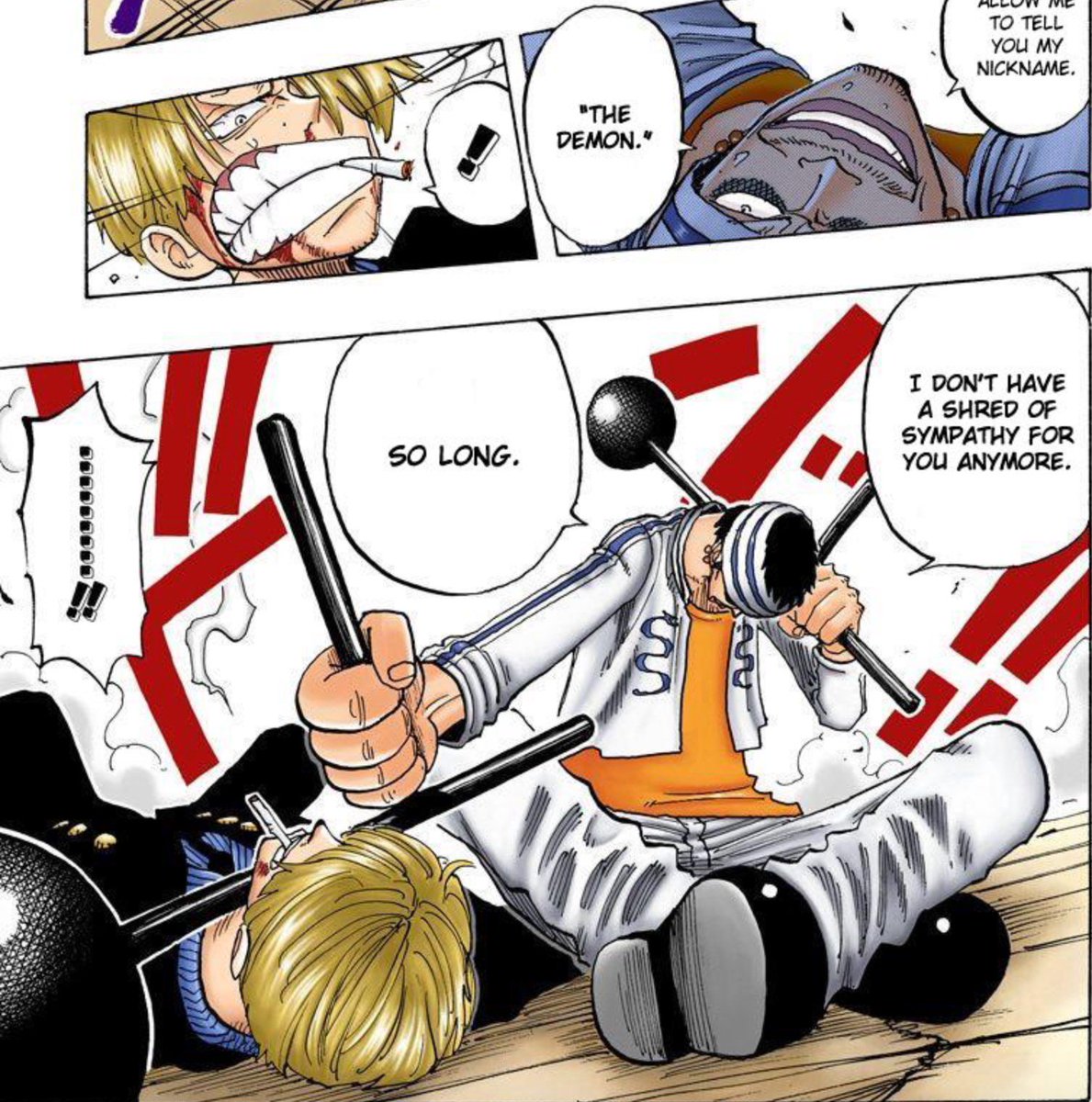 Kaku used kicks very proficiently also had a lot of speed and agility similar to Sanji,
makes you wonder why they didn't fight. Which brings me to my next point.
.....
2. The Matchup
Many people have believed Sanji will fight King since they have similar abilities like fire and flight..........
Contrary to popular belief, Sanji fighting people who have similar abilities to him has not worked well for sanji. If anything
it puts Sanji at a disadvantage.
Doflamingo was very good with kicks, and had flying abilities just like Sanji.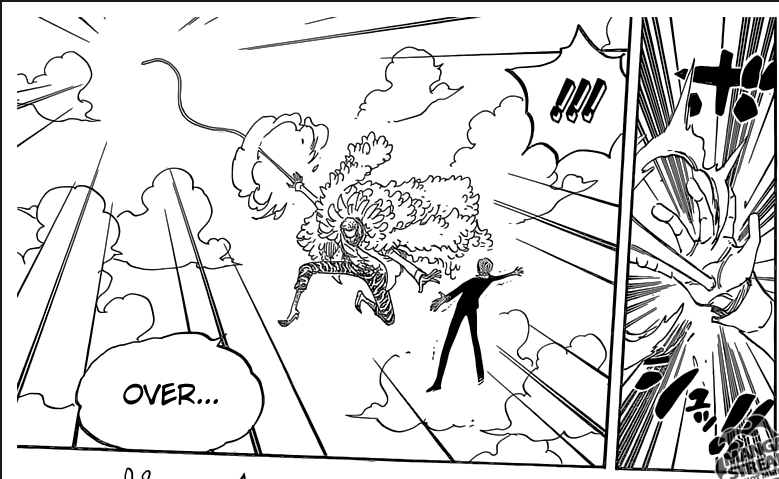 Vergo was adapt with kicks and had rokushiki abilities just like Sanji,
Judge had flying abilities just like Sanji, He was extremely good in the air, he was known as the Garuda because of this.
Overall Sanji does not do well against those who can match his key attributes like Speed, agility and flight.
3.
The Presence of Zoro and Marco downstairs
These 2 characters being downstairs makes it all the more likely that Sanji will not Fight King.
Zoro is going to go downstairs and Marco is also there.
Zoro is the
2nd strongest
and also now has the ability to cut fire. King is known as King the Wildfire......
Marco is a
1st commander
like King and can also fly just as proficiently if not better than King.
4. 3rd strongest
Sanji is 3rd strongest , He always defeats characters who are 3rd or below, never anything higher than 3rd.
Even in some of Sanjis best arcs in the series he still fought 3rd strongest. the formula isn't going to change.
5. The Difficulty of Sanjis Fights........
Sanji
generally has an easy time
in fights designed for him to win.
Its never been anything more than Mid Difficulty.
Given King's portrayal as a 1st commander, its
unlikely that he'll be treated as a mid diff fight for anyone.
Especially after Luffy went extreme diff with a 1st commander last arc. 1st Commanders are portrayed on a level of their own compared to other Yonko Commanders.