Hi guys, today I wanted to share with you all my theory regarding the creation of black blades.
When the process of creating black blades was mentioned in wano, there is one word that both Sukiyaki and Gyukimaru used. Forged. This word is used in the official translation, but here are the fan translations for reference:
I think that this is a very important word. Forging a sword often involves heating up metal via fire. I believe that with a black blade, the swordsman is heating their sword with their haki.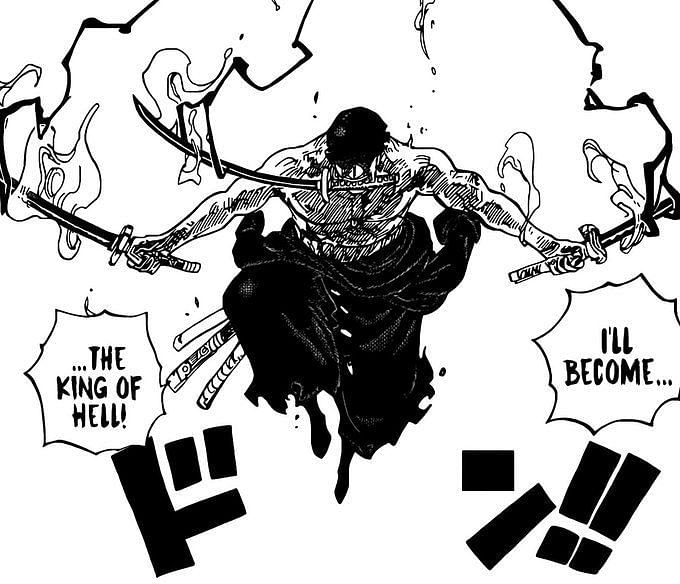 As we can see with Zoro's King of Hell, the CoA oozing out of Zoro's swords seem to take the form of a steam like substance. I believe at the highest level, this steam is so potent that it emmits a form of heat. Basically CoA fire. And that it is through this burning CoA that a master swordsman can forge a normal sword into a black blade.
I think that this is the hidden meaning behind Zoro's words about becoming the king of hell. Its foreshadowing for Zoro's future power up where he will gain burning CoA, allowing him to turn his swords permanently black and making him the true King of Hell.