So yeah, just a normal Kingdom thread from me this time. Nothing too fancy or too detailed.
Kingdom is one of those battle manga that introduces us a variety of things, one of them is the choices of weapons. So like the title suggested, which weapons are your favorite? Which weapons looks the coolest? Which weapons is the most effective in battle? Who has the best weapons? Etc.
There are glaives, swords, spears, axes, maces/clubs, bows and arrows, dart, etc.
Glaives: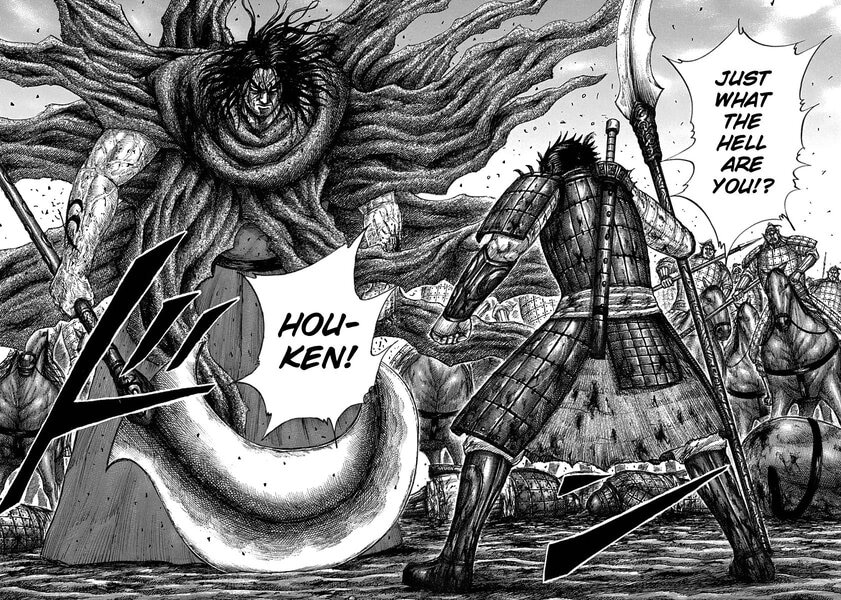 Swords:
Spears:
Axes:
Maces/Clubs:
Bows and Arrows: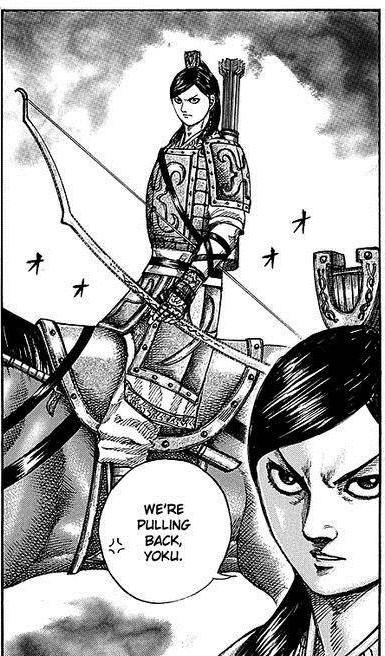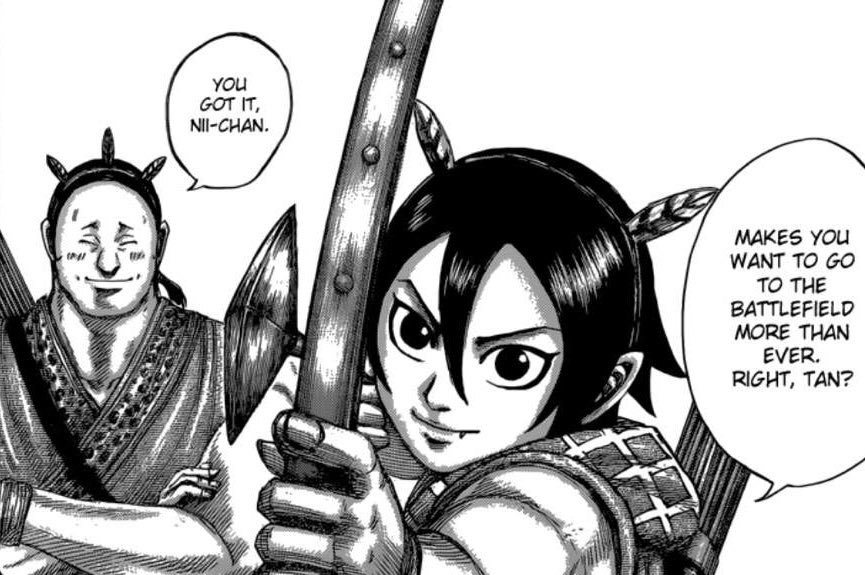 (Couldn't find proper image for Kyou En for some reason, apologize for that).
And lastly, the infamous dart of Karyo Ten.
If I forgot any type of weapons, then let me know lol.
My favorite weapons are swords and spears, coolest looking weapons is gotta be Gaimou's glaive and Gyou'Un's glaive, the most effective weapon in combat is probably the glaive, I mean it got range, can slice and thrust, can block and parry, etc. The best weapons is vary for everybody, Kouyoku got the cursed blade "Bakuya", Earl Shi got the best spearmanship, Tou's swordsmanship is probably the most versatile, Ouki's glaive can slice through tons of soldiers, etc. What about yours?