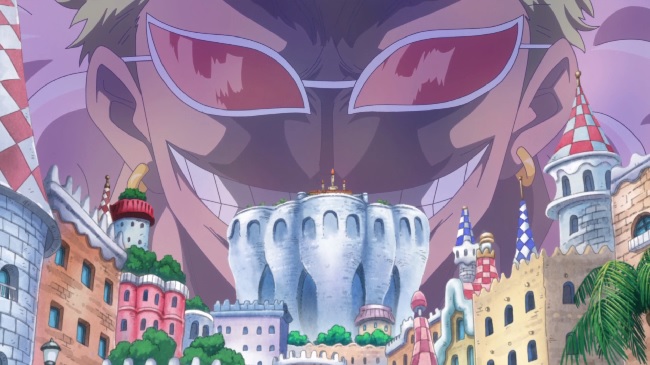 Host
: Denim
​
Welcome everyone to the One Piece Dressrosa game!
This shall be a simple role madness with all the roles being X-shots.
Changes have been made, the roles are no longer x-shots unless specified as such in your role PM. Please join and tell me what you think after the game. Enjoy!
Rules and Gameplay:
Claiming: all types of claiming is legal and will have no mechanical consequence involved.
Voting: to vote, please just write the word "vote" and the player name with it. All in bold. You do not need to unvote to change your votes. I will be keeping an updated vote tally in the second post of the game for each day phase.
Cycles: each day phase will last 24-hours and each night phase 12-hours. In total, a 36-hour cycle. During the write-ups, I will post a countdown timer for you guys to keep track of the time.
Posting: you must post at least twice a day to be considered active. Failure to do so once will lead you into being mod-blocked. A second time will yield a substitution or replacement.
Dusk Phase: at the end of each day phase, their will be a dusk Phase for you guys to continue talking while I get the write-up going. You may not vote or submit any day actions during this time. It will not always be officially announced. It begins right after day ends or the vote cap has been reached.
Majority Lynch: the lynch system I will be using is a majority lynch. For you guys to lynch someone, you must have reached the majority amount of votes on the player for that specific phase. Each day, I will post the amount of votes necessary for you guys to lynch. No majority = no lynch.
Players:
5.
@NeutralWatcher
6.
@Finalbeta
V.2.
11.
@Reborn
16.
@Sentinel
Last edited: