Here we go! Now begins the First Round of Winners R2! In this bracket, we'll be putting the Winners from Winners R1 up against each other. The loser of this bout will head to Losers R3, bypassing Losers R2 which will take place after this bracket. The Winner of these bouts proceeds to Winners Semi-Finals. Let's get started!
Also the location and scenario have changed so make sure to take that into consideration before voting!
Rules:
-Some of the Generals featured in this tournament have
only
hype and no feats, so just vote based on who you think would win based on whatever reasoning you feel!
-You
MUST
vote in the poll for your vote to count!
-Discussion is of course always welcome but keep it civil. Feel free to try and persuade each other why the General you feel is stronger overall would win.
Round 1 - Winners R2
What a perfect time for these two to face each other lol
Ou Sen
-Has a 160,000 Man Qin Army
-Subordinate Generals: Akou, Makou, Den Ri Mi, Sou Ou, Shi Ryu
-In addition to his 160,000 soldiers of Qin, Ou Sen will also pick up the 5,000 men of the Gyoku Hou Unit, lead by 5,000 Man Commander Ou Hon (and Kanjou)
VERSUS
Ri Boku
-
The Goat of Zhao:
Riboku a version of the Zhao Army he brought to Shukai Plains, 180,000
including
the 40K horsemen that he used against Ou Ki
-Subordinate Generals/Commanders: Ba Nan Ji, Shun Sui Ju, Kaine, Fu Tei, Earl Rai, Earl Kou, etc (
NOT
Gyou'Un and Chou Garyuu)
-
Audible!!
As his personal army has been eliminated from the tournament,
Hou Ken
himself will take his rightful place under Riboku's command:
***JUST HOU KEN, NO SUBORDINATES OR SUBORDINATE COMMANDERS****
Location: Rui Plains (Sanyou Campaign)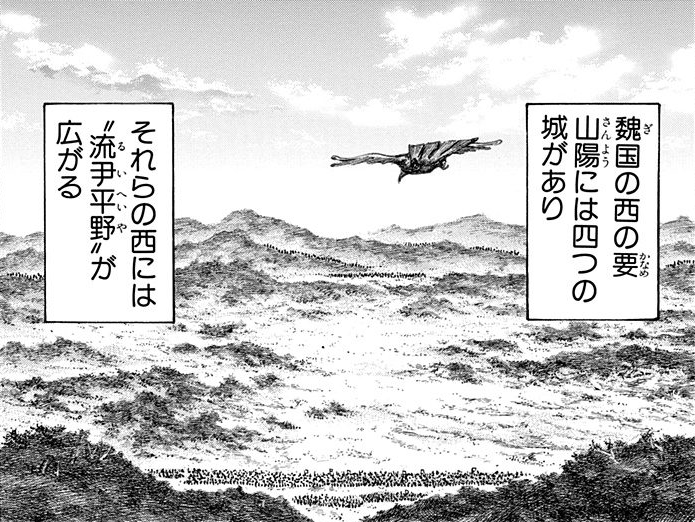 Scenario:
Ri Boku begins on the Wei Side. Ou Sen begins on the Qin side (Meaning Ou Sen does have access to mountain-fortress terrain).
War to slay the opposing commander or force them to surrender by any means necessary. Literally any strategy or lack-there-of is allowed. If you think one of the Generals would permanently retreat, count that as a loss for that General.
Last edited: