Now we all know Luffy is the man destined to become Pirate King, Joy Boy and the next Sun God all mixed in one chaotic goofball, uniting the world against the hidden tyranny of the world government, and ushering in a new age. There have been enough hints, parallels and prophecies dropped in One piece up until this given moment, that even Stevie fucking Wonder can see this future unfolding. You would either be brain dead or in a coma not to see this.
Question is though- How does one such as Luffy go from where he currently is, to where the end and final goal lies?
And how exactly does he go about destroying an Establishment that previously wiped out the goddam
ancient Kingdom
, stopped the previous Sun God, and are probably now thriving and in their prime? You would literally have to be near enough top 1 for this feat.
The way I see it, there are around three to four new potential powerups for Luffy going forward, all linked with his predecessors which could help turn the tide in his favour. These include the gum gum no mi and it's awakening, possible Lunarian genes via Sun God notions, the straw hat, and the ancient weapons.
With the recent revelations about the supposed "normal" Gum gum no mi being anything but average (crime of just losing possession of said fruit will get you imprisoned in the lowest depths of hell), we should be beyond hyped to see it's awakening. Maybe even one of the two legendary figures were previous owners of the fruit. Who knows? At the end of the day, the WG are pretty wary about it's power, and therefore wary about it's user who wields that power- Luffy. So yeah, the awakening of this fruit will be next level op. Speaking about previous owners we all know the straw hat Luffy wears currently, is merely a smaller replica of the one Joyboy once proudly owned. Maybe Joyboy's and Nikka's haki are stored the respective items which could potentially turn out to be another small boost.
Sun God was also linked heavily with Luffy, with even Hyugoro commenting on their similarities, and the notion of Nikka conveniently being lore dropped in the same chapter as the gum gum no mi revelations, through the monologue of Who's Who. Lunarians are similar to Nikka (surprise surprise it's fucking fire lmao) and maybe he was even the "God" of the race, which is why the race were wiped extinct later down the line in fears of a new Nikka being born. I don't know how Oda will drop the lunarians in here, maybe through Luffy's Mom? or potentially even another race far superior to even lunarians will appear. One that can enable Luffy to tap into his latent powers not related to the D. clan. We will have to see.
As for the ancient weapons? I'm not too sold on this idea. Poseidon sure, will be in Luffy's arsenal come EoS, but unless Vivi and Franky can somehow regurgitate Pluton and Uranus blueprints, Luffy will not have all 3 weapons. The government on the other-hand probably will get there hands on it by some means or another. Luffy will be fighting at a disadvantage with 1 ancient weapon vs the 2 of the WG, along with the whole might of the Navy, all segments of Cipher Pols, Admirals and Imu.
Even with everything in his arsenal, and borrowed power of predecessors, their haki and their df, we will need to dig further to actually see him win against such a force. You see, Imu and his boys have already experienced all these powers before and
came they came out fighting and on top
. That's why the WG exists even today. And that's why the world is waiting for another fighter/leader. While combining and exponentially increasing it's power is a decent idea, it will prove fruitless in the long run.
So where does that leave us? Does Luffy even stand a chance with such and oppressive force? Where can he even find such a power to topple the government? Will this really be all that simple? The answer is..... Yes.
The power who can actually fight back and annihilate the WG was hidden right under our noses. He was too close therefore mostly overlooked.
If Luffy is the Joyboy of his Era, then Zoro is most definitely the Ryuma. The Undefeated man, the one entity which thawed the WG and their forces all by himself, the one man who centuries later still installs a great level of fear and PTSD of samurais into the WG and navy, Zoro will go on to replicate these same feats.
The reason why Joyboy failed was because he either didn't exist in the same timeframe as Ryuma, or he failed to meet up and form a partnership with him. Luffy will triumph where his predecessors have failed simply because he has managed to recruit an op weapon, the most lethal sword and the individual who will later be known as the "strongest". This era's Ryuma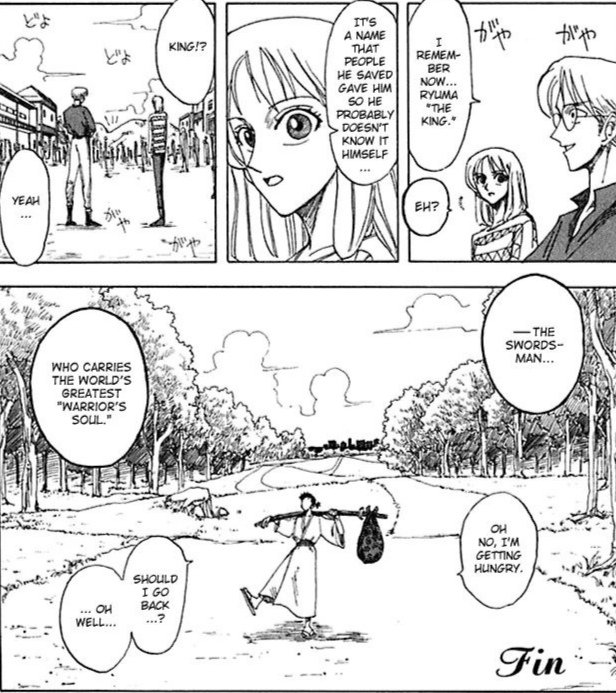 The man who became the only person to be the WSS and WSM at the same time, that is Ryuma and in essence that is Zoro.
Zoro SZN!!!!!
Top 1 hype, let's go.
Now to tag all my beloved Luffy Lovers , let's all enjoy this glorious Luffy wank.
@Celestial D. Dragon
@Sentinel
@nik87
@Rmstorm
@SinOfGreed
@yj
@LANJI CUCKSMOKE
@Cinera
@Light D Lamperouge
@Seth
@Zenos7
@TheKnightOfTheSea
@Jew D. Boy
@Zara
@Tyki_Mikk
@Topi Jerami
@Thururuzao
@Akai2
@Hades
@Reborn
@Natalija
@Kromage911
@Zowo
@God Ward