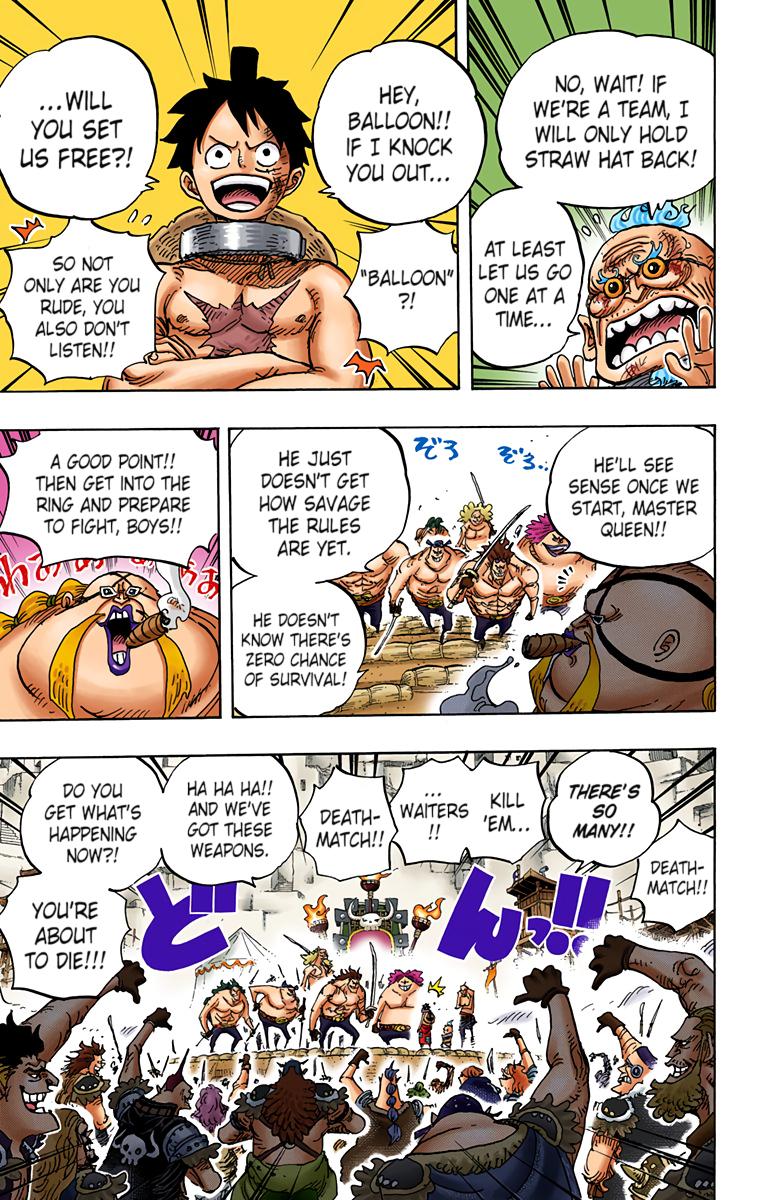 " On our side we've got weapons, we've got numbers and we've got no collars! I have no limit on the manpower I have on my disposal!"

"He doesn't know how savage the rules are yet."

"He doesn't know there's zero chance of survival!"
Oda has already foreshadowed the way Kaido would be executed since 40 chapters ago - endless waves after waves of enemies that would have eventually worn out and killed Luffy had O-lin not intefered.
Except this time there would be no one to intefere with the World's Strongest Creature's similar method execution and it would be on top of Onigashima for all of Wano to see.
Ironic and a fitting Karma for Kaido of all people.