Kaiju No. 8 (by Naoya Matsumoto) is the new kid on the block within the world of manga.
To sum it up briefly, it is a fun action comedy series with bad arse moments and plenty of gratuitous kaiju gore.
Just think of the humor and action of One Punch Man, combined with a protagonist that has a monster transformation ability like in Attack on Titan but is a middle aged Space Dandy style bad arse/goofball hybrid instead of a mentally scarred teenager with a personality so edgy that it can peel lemons.
Since any lovely new reader can read it faster than I can describe it, what with it being currently only 13 Chapters and all, here is a MangaSee link (with an actual plot synopsis) to help you find your
potentially
new favorite manga.
Kaiju No. 8 dunks on all of those sassenach scrub punches.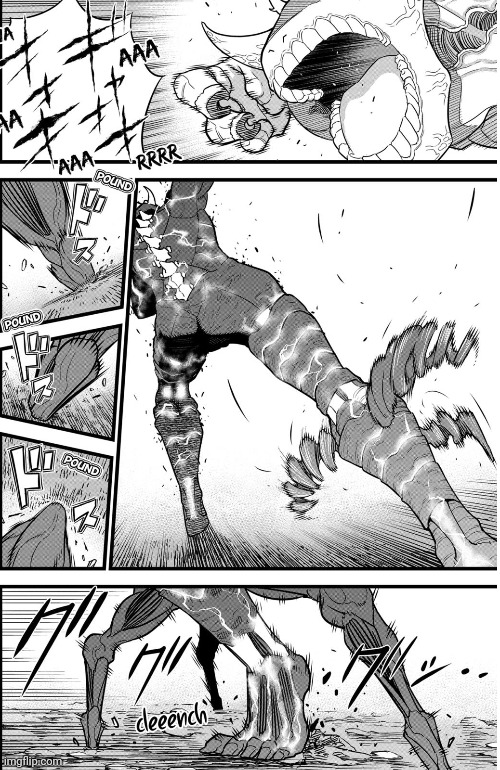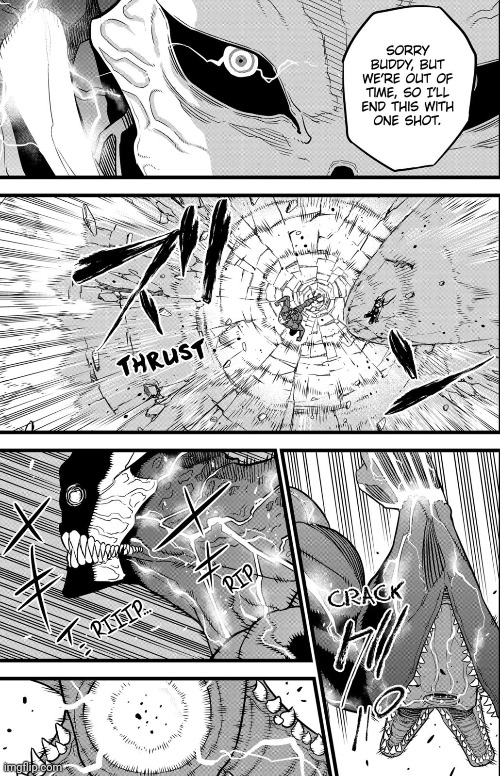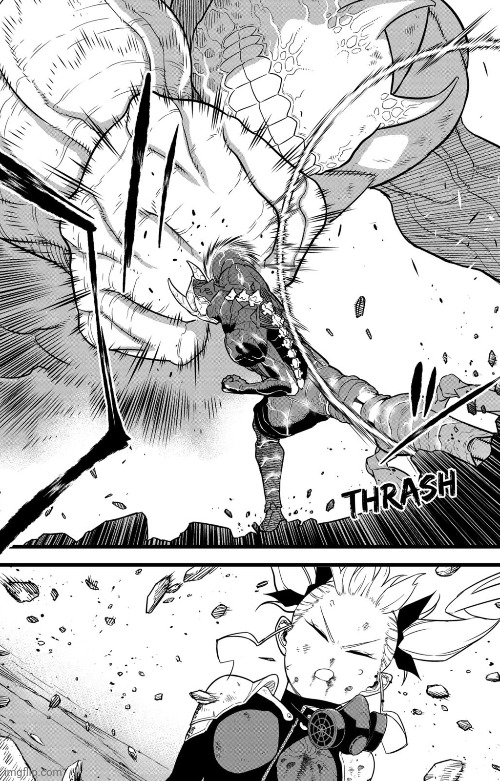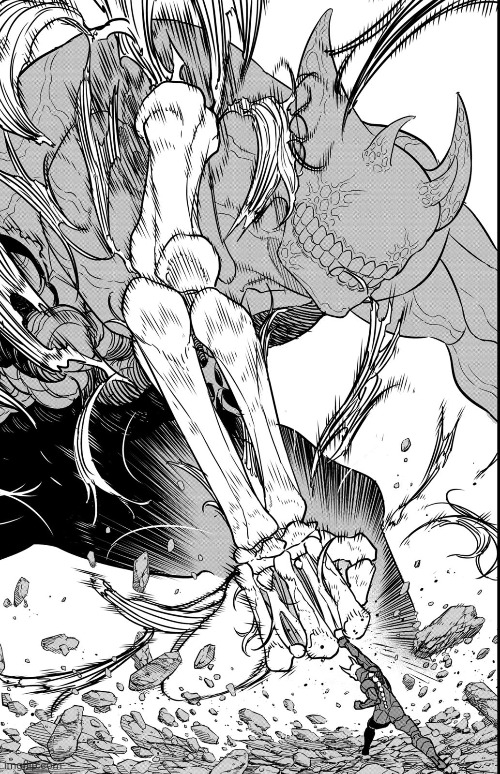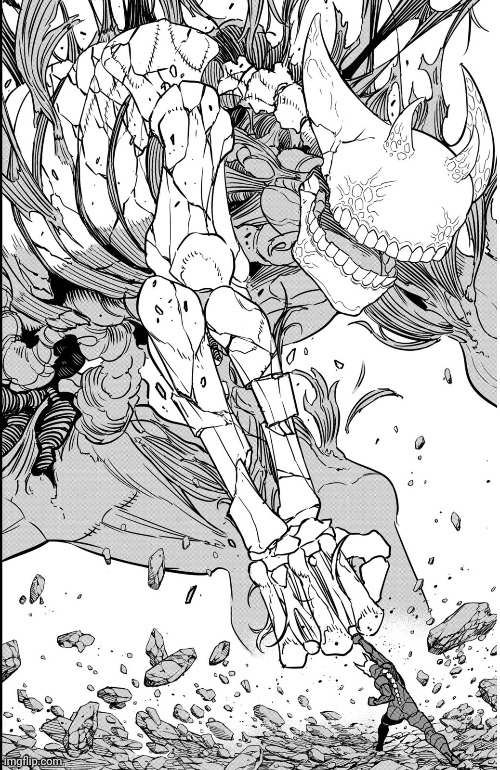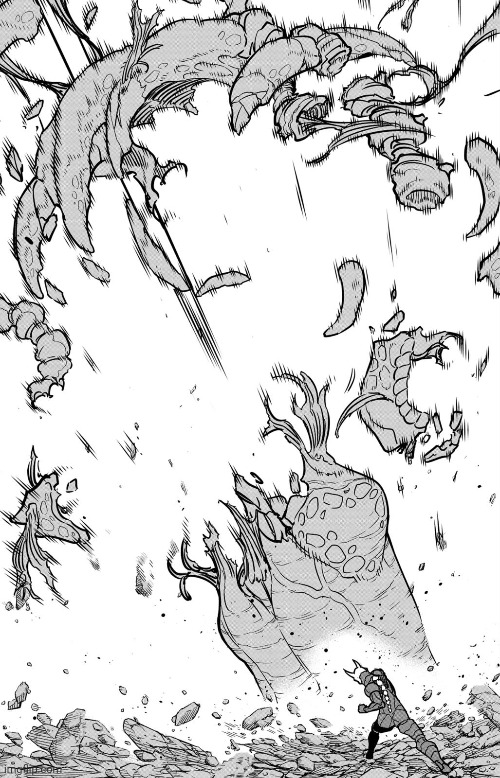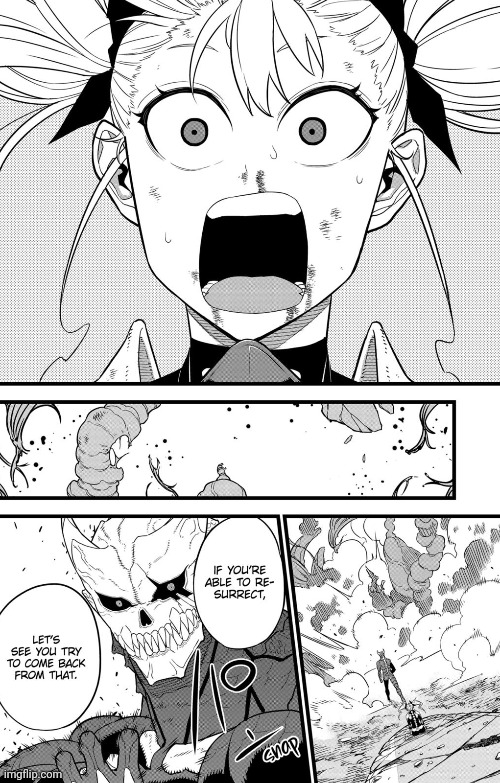 For those who already know about this cute little gem of a monster flaying manga, let us talk Kaiju for like a day before we all inevitably get sucked back into ceaselessly repeating One Piece power scaling/plot hole discussions.
Tags
@Admiral Lee Hung
@Blackbeard
@Light D Lamperouge
@Jew D. Boy
@RayanOO
@Natalija
@Jiihad
@Shuyaku
@Shanks
@Marimo_420
@Beerbottle
@Seth
@Dragomir
@ThisiswhereIgaveup@ingfolk