Okay, look I know there are many people out there who has already theorized Luffy to be Uranus, but this is just my own two cents regarding this theory.
Ever since the release of Chapter 1037, which devil fruit the Gorosei was talking about regarding its awakening and hidden true name has became a hot debate. In my opinion, the devil fruit the Gorosei are talking about is none other than Luffy's DF - the Gomu Gomu no Mi itself!
Before I go into the details, I want to thank
Yuderon's recent video
to give me inspiration for this theory, and I will be borrowing some of his ideas to elaborate on mine.
The TL;DR of his theory is that Luffy's Awakened Devil Fruit is actually the Nika Nika no mi, aka the Oil Oil Fruit, and it would allow Luffy to combust himself and unleash fiery attacks while being the Sun God.
Now here comes my theory.
To begin with, let's look through a list of Luffy's moves:
What do you notice is a common denominator of most of his attacks? That's right, they are names of different artillery/gun shots.
This was also kid Luffy's ambition since chapter one (aside from becoming Pirate King of course).
Since he was young, Luffy wanted his punches to be as powerful as pistol.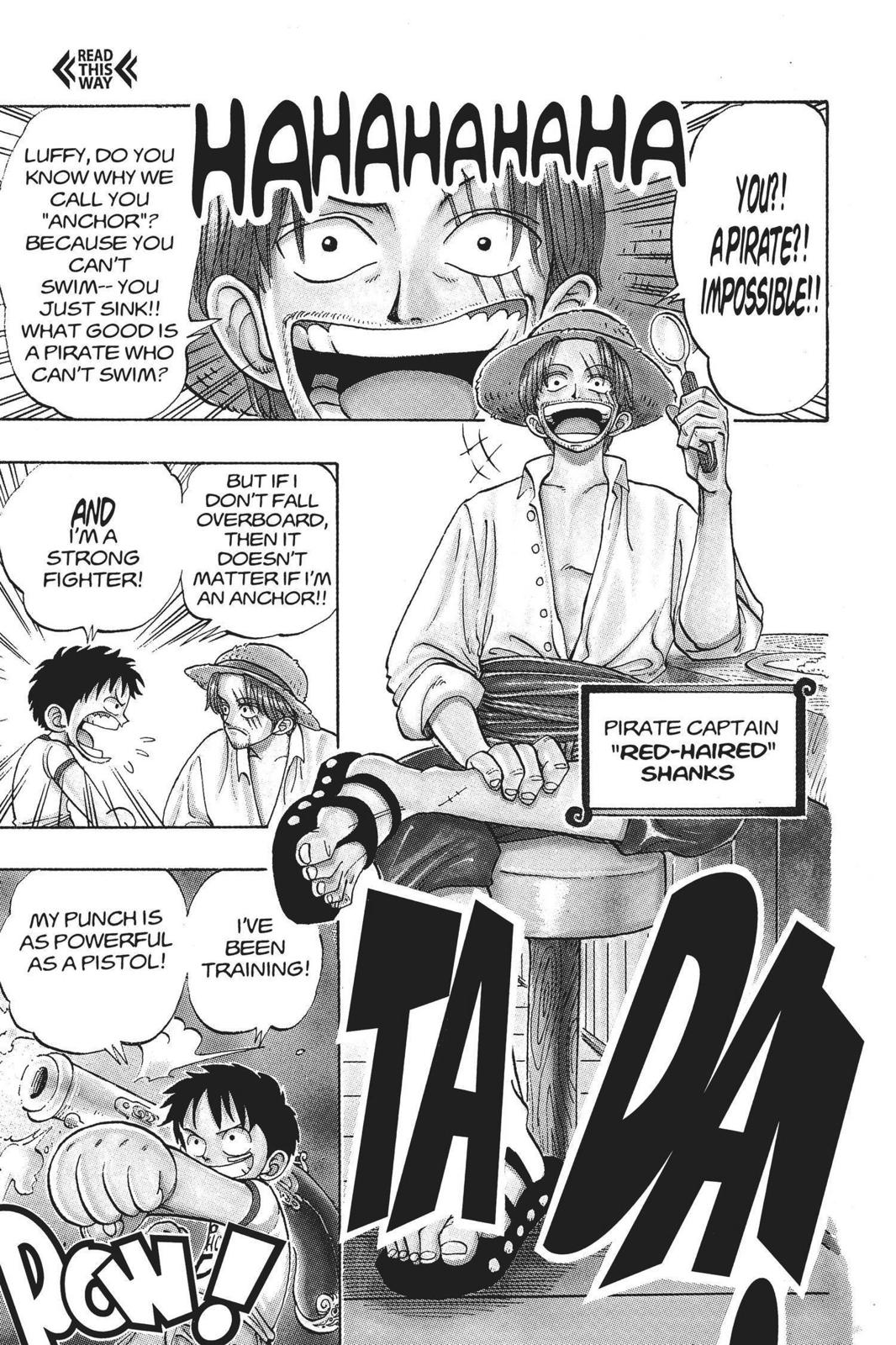 Well it looks like current Luffy did go beyond what he had in mind since he was a kid, right? Or did he?
If we pay close attention to most of Luffy's gun shot attacks, as powerful and destructive as they are, they
still
seem to be lacking something behind it to truly make them into
real
fire-arm attacks.
That is - fire and explosion, the core mechanics behind
true fire power
.
Now this is where the NIka Nika no Mi awakening theory comes in - Luffy upon awakening his DF, would now be able to set fire onto Oil and transform ALL of his attacks into fiery and explosive bombardments! He would finally become Uranus - a weapon with the most explosive and powerful missiles, cannons, guns. so destructive it would be capable of bombing entire islands into dirt !
Besides, Uranus is the name of a God of the Sky, which means this weapon, unlike Poseidon and Pluton, is very likely a flying weapon capable of raining down powerful nukes from the sky. Guess what, Luffy is perfectly capable of flying in air while bombarding the land below him with powerful
gun fire attacks
post awakening.
Something like this, but on a much more powerful, fiery and explosive scale:
Something like this but much more destructive :
A supporting evidence is how Luffy's Straw Hat looks like a sunset and also a UFO:
Uranus would be a UFO flying in the sky firing the
destructive gun power
from the sky by none other than Monkey D. Luffy!
Luffy would become a living weapon capable of firing
the most destructive gun and cannon attacks in the world, just like a true pirate
!
PS: As we know that Poseidon was a weapon that needed to be born, what if Uranus is a weapon that needed to be awakened and unlocked by hardwork, will power, an awakened conqueror's spirit, the next Joy Boy aka Luffy?
Last edited: