Dreaming fans were thinking when Luffy and his allies fight the World Government, Mihawk as a Shichibukai, was going to face Zolo and lose his title in that battle. But Oda said no, Mihawk won't be a government dog any longer and he ruined those plans.
Then when I asked how Mihawk is going to fight zolo from this point of story, no one was able to produce a proper reply. Its not like Luffy and co will find Laugh Tale and defeat the government then Zolo will be WGS.
Since Luffy's goal > Zolo's goal,
Zolo must be WGS before Luffy becomes Pirate King. Then Zolo fighting Mihawk after everything is over is meaningless and not exiciting. Then when and how it will happen?
Mihawk won't show up on a random island when there was no danger, and challenge
Zolo when SH Pirates were doing nothing and just watch Zolo soloing Mihawk and winning it. That would be bad writing.
Oda used Mihawk like this, only when he made Mihawk to destroy Don Krieg's fleet, and showed Mihawk was the danger that he could wipe out East Blue Luffy and others if he wanted.
Right now, Luffy alone is stronger than Mihawk
, let alone when he uses his crew, they stomp Mihawk. There will be never a danger like that regarding to Mihawk.
And another option is, Mihawk showing up in the worst possible time, like for example, when Luffy fighting the Larines and Ladmirals, or Government forces, and Mihawk attacking Lolo and holding him back from helping his crew, would only serve other people, Mihawk wouldn't let himself be used like this. When he was a Shichibukai, he had a deal, but right now, he wouldn't have any reason to be used by government anymore.
So what will happen to Mihawk? He is also a master of Zolo, People give example about students fighting student fighting master, but even in Rurouni Kenshin series, Hiko was master, and
the duel between Kenshin and Hiko was short, not exciting,
and Kenshin was emotional. And Hiko was defeated before Shishio Makoto and Enishi, he was in the 3rd biggest opponent for Kenshin not the last. Even then Hiko is a different character, not a pirate like Mihawk is. If that happens then Mihawk must lose before Shiryu as well.
I just don't see how Shanks and Beckman can match with Luffy and Zolo, Beckman vs Zolo doesn't make sense. Zolo's opponents usually either a swordsman, or a DF users, or a genetic freak that hard to cut. Is Beckman will be a DF user or genetic freak that hard to cut? I don't see its happening.
Beckman is more suited opponent for Sanji.
So if Mihawk joins Shanks
, then I can see the perfect match-ups : Shanks vs Luffy, Mihawk vs Zolo, Beckman vs Sanji.
Mihawk joining Red hair pirates suits him because, he has big respect for them, he even apologized from Shanks before attacking Luffy, he respects Shanks's wishes.
He left the battlefield once Shanks arrived,
He was a messenger boy for Shanks:
He partied with Shanks and Shanks's crew: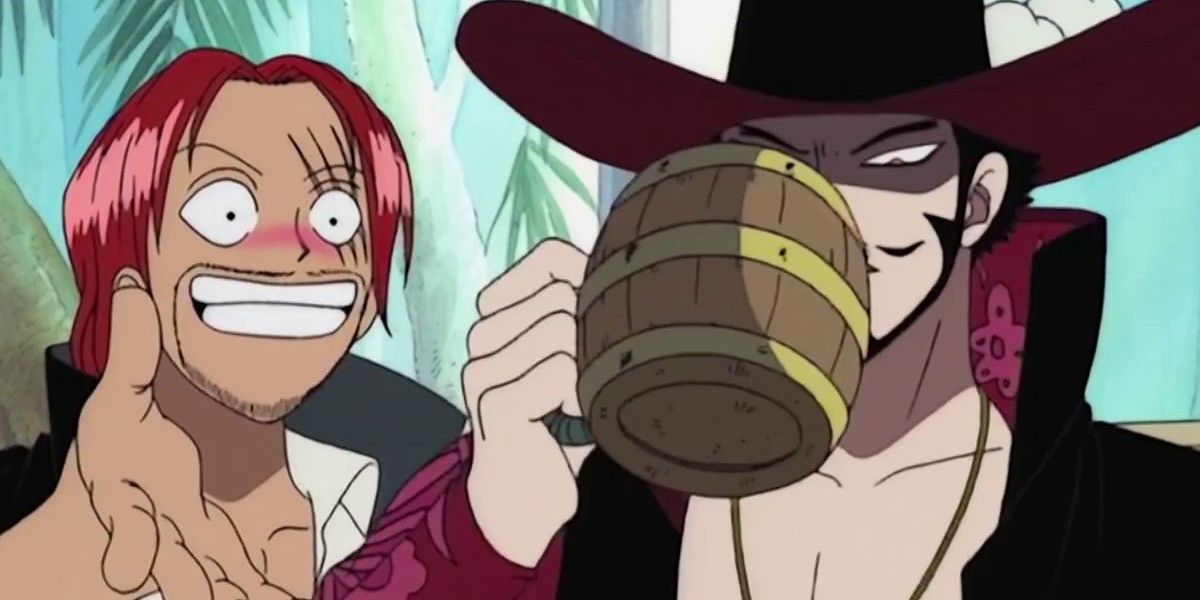 The perfect match-ups : Shanks vs Luffy, Mihawk vs Zolo, Beckman vs Sanji.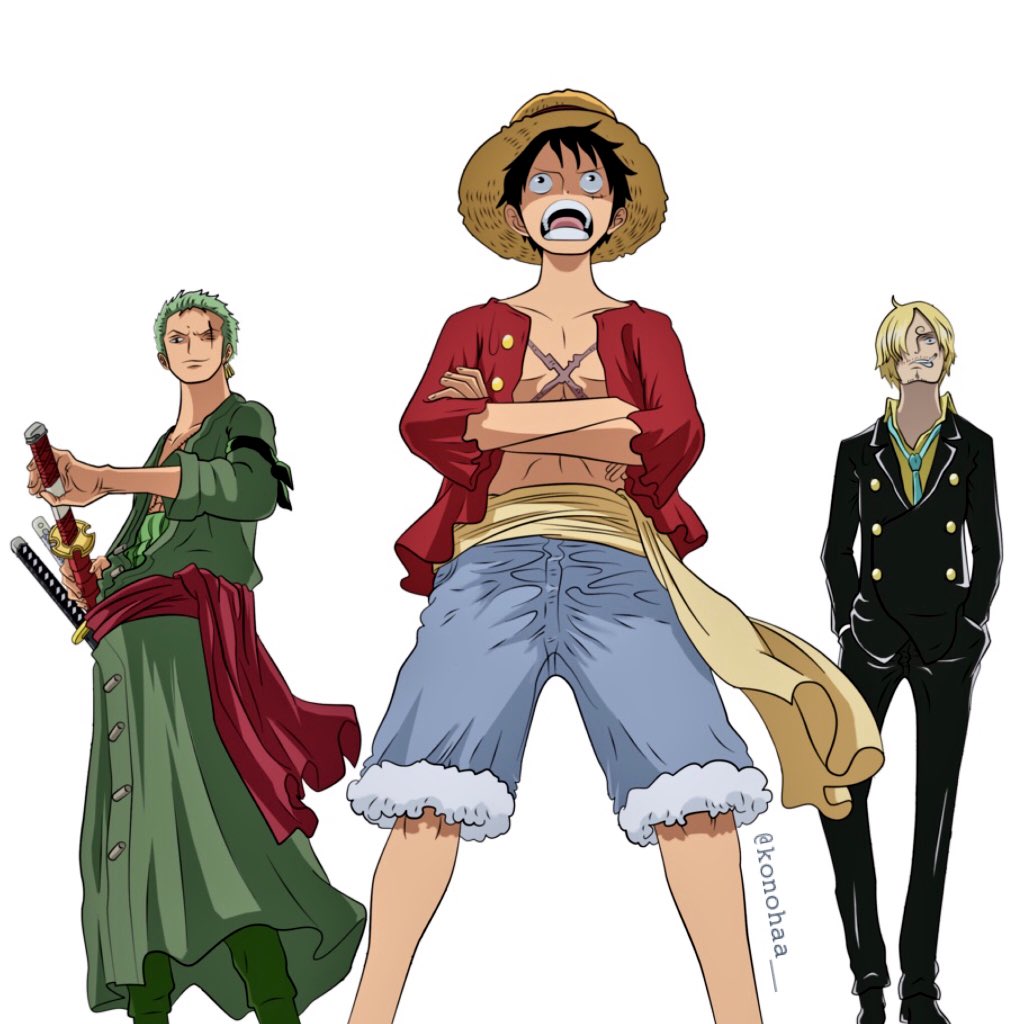 Sanji vs Beckman is more suited than Beckman vs Zolo because:
-Thematically: both smoking.
Other reasons:
-Because
Sanji is obviously the smartest guy in the monster trio
, and
Beckman is the smartest guy in Red hair pirates
and even smartest guy in the East Blue saga (this makes Beckman smarter than Captain Kuro as well).
-
Another interesting reason why Sanji vs Beckman is better,
because Sanji's relationships with mouses:
-And what is Beckman's animal theme?
When
Oda
first revealed Beckman's name, he jokingly called him "Shofukutei Nezumi" (ショーフクテイ・ネズミ
Shōfukutei Nezumi
?
, VIZ: Shoofukutii Mouse)
because he looks like a mouse
Can it be a coincidence?
Of course, there is another possibility that Buggy being a Yonko, people like Weevil and Mihawk joining him as well, but we will see.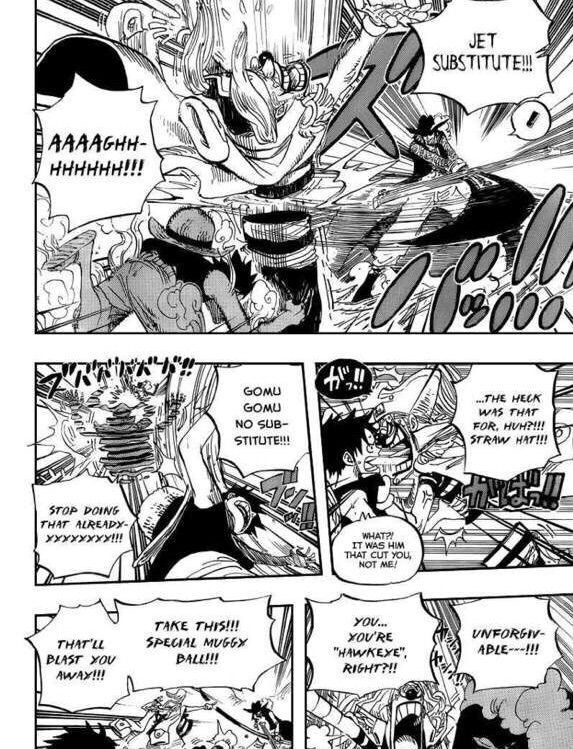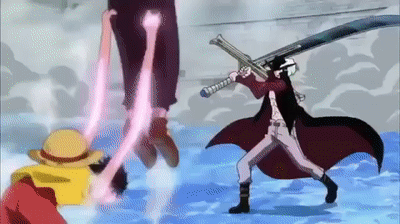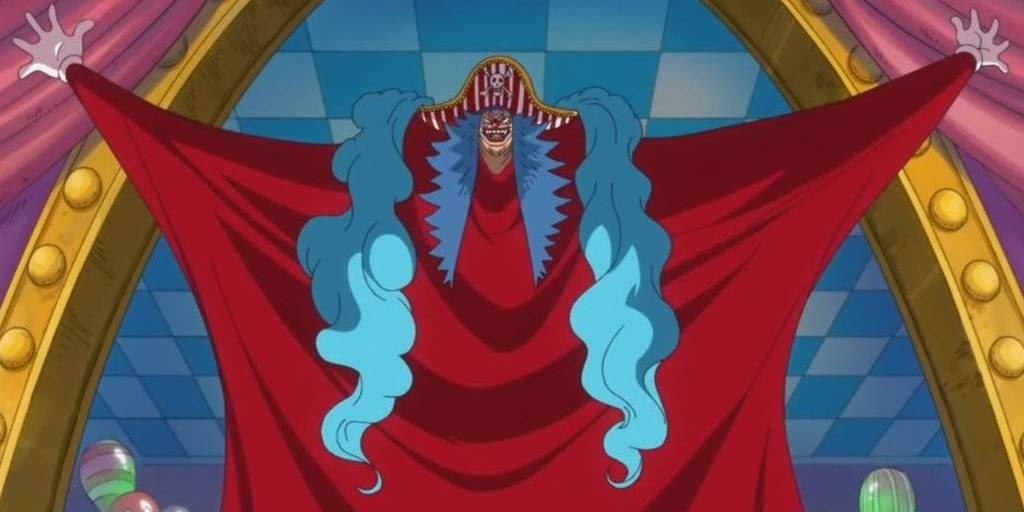 Tags;