It will be weird if Zoro uses enma from the start and Sanji has'nt put o nthe raids uit yet so i think he does put it on after he wakes up at the end of the chapter.
then the tag team fight starts next chapter
Post automatically merged:
You guys don't think its weird oda gave queen swords? This is why i think the fight will be a tag team because oda randomly just give queen two swords. He also has queen and king fighting together / being next to each other the whole wano arc pretty much.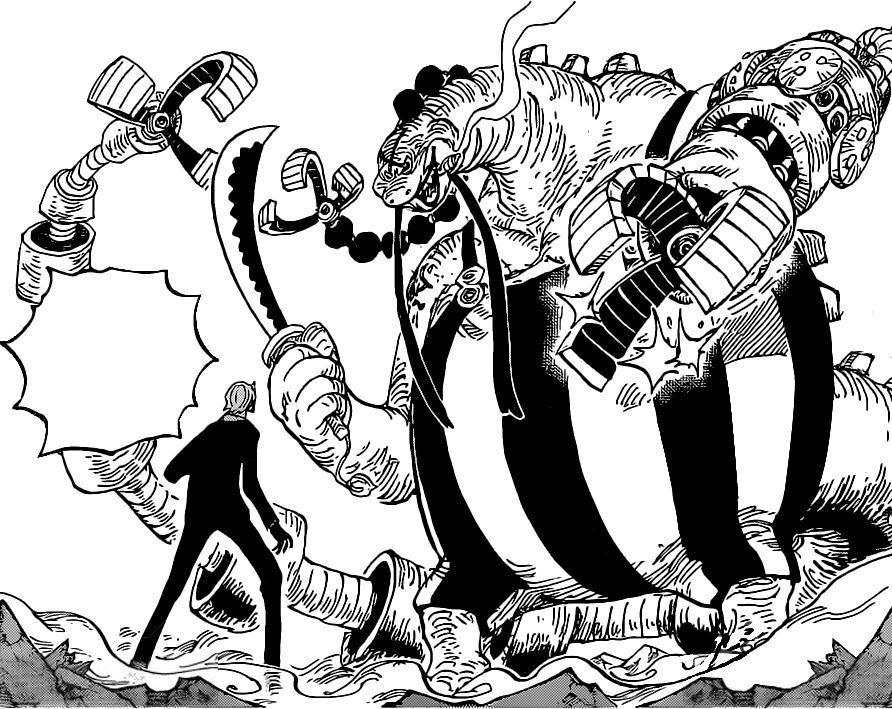 then queen also show interest in both zoro and sanji implying he will fight both and taket hem down
its the only tag team worthy match because i dont think after this oda will make a tag team match again.