Oda heard you thought Fuga was Ushimaru, so he met you half way and slapped on some bull legs.
Yamato already being friends with a Number, possibly the one successful SMILE user, eliminates a really lengthy explanation on how Kaido got the World Government to turn enemy samurai into his pets and Yams never noticed. Yamato needs a helper to transport bombs (ironic looking at the cover) and Fuuga has the perfect workhorse body. A shame that Yamato misses another opportunity to rescue some Strawhats with Brook and Robin on the run, so far only crossing Luffy and General Franky off the list.
The #1 Apportunist. Apoo chasing down Yamato to hide behind a powerful ally, snapping pics for Big "Checks" Morgans, covering Drake to get on his good side. Amusing that every Supernova has chosen their side until the end and here is Apoo still making new enemies. I can't imagine we're getting an outcome from CP0 vs the Apoo/Drake buddy cop duo, but it's a small taste of the SWORD vs SHIELD conflict in the future. Apoo meeting his long-arm cousin could have given him a connection here, but it looks like the third CP0 agent is on Who's Who duty.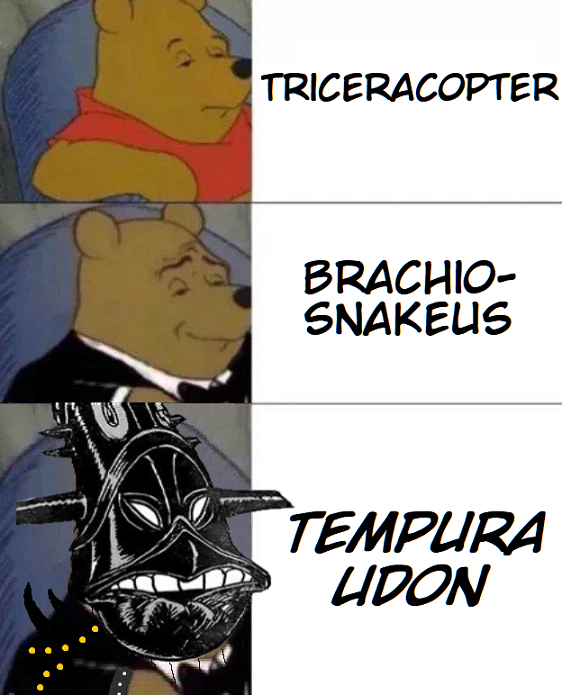 I love the new face of King we're seeing this chapter.
He switches back to base because he "craves a good duel", forces Zoro back and dominates him at his own game. It's like breaking the mask has caused King's real personality to leak out, slowly becoming the perverted torturer Queen mentioned -- playing with his food rather than finishing Zoro off. This has transitioned from a Kaku to a Mr. 1 fight with Zoro struggling against King's defenses and getting him to bleed, searching for a weakness or new technique he has to develop. The title reminds us Oden's spirit is very much alive inside Enma as the sword cries out from hearing his beloved daughter's shamisen. While King may have a biological weakness such as fire flowing through his veins to echo Sanji's burning spirit, Zoro first has to break King's full mask and Enma seems to be the key.
Hiyori is here to end this Act.
Orochi haunted by yet another ghost of the past, recently losing 5 heads to the Scabbards, now learning Komurasaki lives. Like Sanji's raid suit last chapter, Oda waited exactly 100 chapters for the confrontration between these two to take place. Orochi talking about how
the proud do not endure
makes me think Hiyori's role all along has been to observe/record the rise and fall of Orochi and Kaido's Wano like the biwa players that passed down the tale of Heike. It's why she didn't jump time, why Oda sticks her before and after every Act. Hiyori habors ill will towards Orochi, but I imagine it's our missing Scabbard Denjiro who commits the dirty deed, perhaps mirroring the "execution" from 933.
A nice set up chapter overall. All the characters being next to each other provided very smooth transitions. The Kazenbo slipping down to floor B2 so quickly it swallows CP0 agents on the way is terrifying. I can see why Marco and Izo decided to ignore Big Mom doubling in size and went Yokai hunting. Only 3 chapters left for 2021, but we all suspect Oda is saving the big one for New Year's as usual.