It seems there is a movie coming in 2022 :
-
Toei Corp
registered the domain
onepiece-film.jp.
- in the recent years , One Piece has a movie every 3 years so we should have a new movie in 2022 after Stampede in 2019.
- In 2022 , One Piece series will celebrate the 25th Anniversary which is a good time for a movie.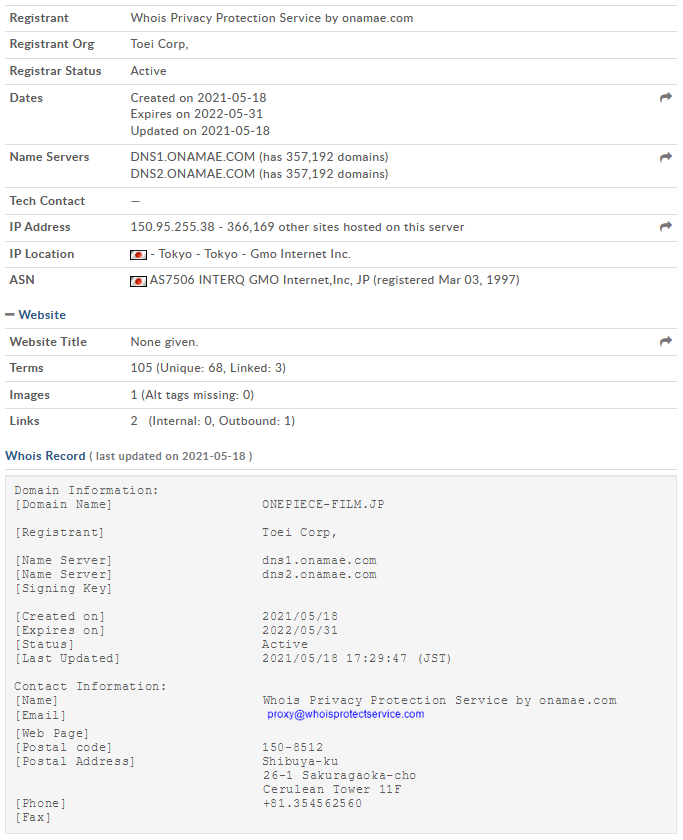 Last edited: