I dont know if there is already a Thread for this, but I havent found anything.
So Kaido is about to move the Island of Onigashima to the flower Capital. We all know there is no way that he actually manages to drop it, cause countless innocent people would die (One Piece, Shonen, we know it wont happen...). In Chapter 1006 from 2 weeks ago we finally saw how Onigashima is pretty close to the Flower Capital - perhaps even reached its destination.
So WHO exactly is able to stop Onigashima from landing on the city? Honestly I can only imagine a single character that is able to do it,
Fujitora
. Else apart of Shiki who is sadly unlikely to arrive, as well as had no reason to stop the Island from landing, no one is actually able for such a Feat (or am I missing smthing?).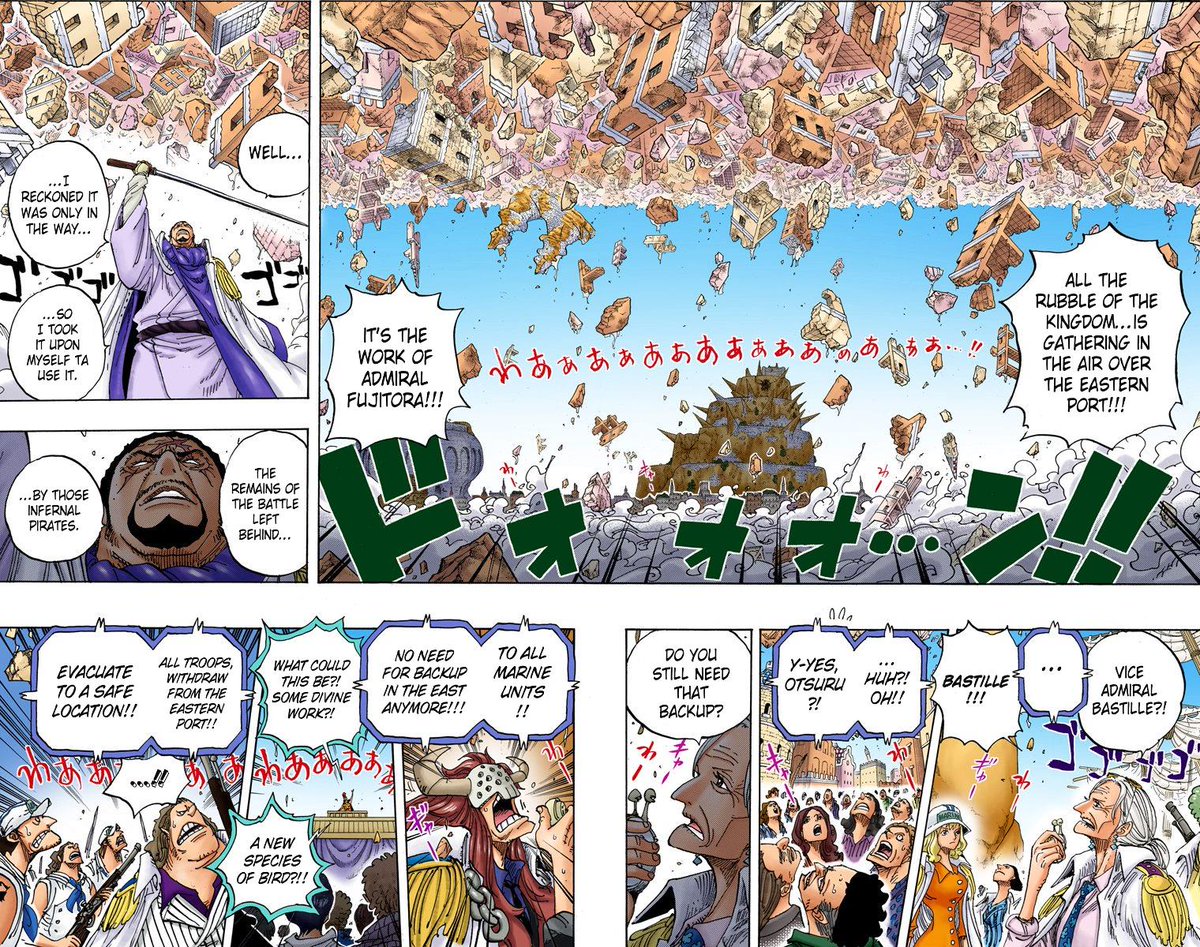 Does this mean Fujitora could appear the next chapters? Honestly that would be perfect, cause
1) If Wano > Marineford like Oda have said, the Marine has to be somehow involved.
2) It would be perfect to bring a bit balance into the totally one sided war (Beast Pirate/Big Mom Alliance is far superior).
Fujitora could help the Supernova against the Yonko, perhaps take on Big Mom in a 1v1 for the rest of the Supernova to focus on Kaido.