For all those who follow Record of Ragnarok, here is a rarely talked about spin-off series following the adventures of Lu Bu during the Three Kingdoms Era of China.
From what information I have gathered from the RoR wiki and MangaPark, Shinya and Takumi are in charge of the story while Takeo is in charge of the artwork.
Fear not folks, it still looks like the same eccentric RoR style artwork that we are all fond of.
Well, to my eyes anyway
.
According to the RoR wiki, there have been 12 Chapters spread across 3 Volumes thus far, though only 3 Chapters are currently translated on MangaSee.
Here is some cover art and a panel of Big Daddy Zhou with which to wet your appetite.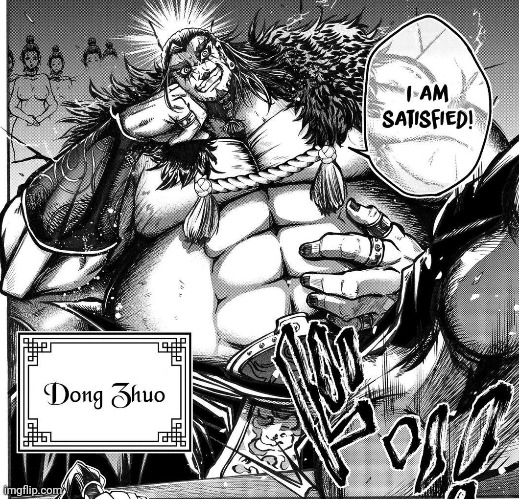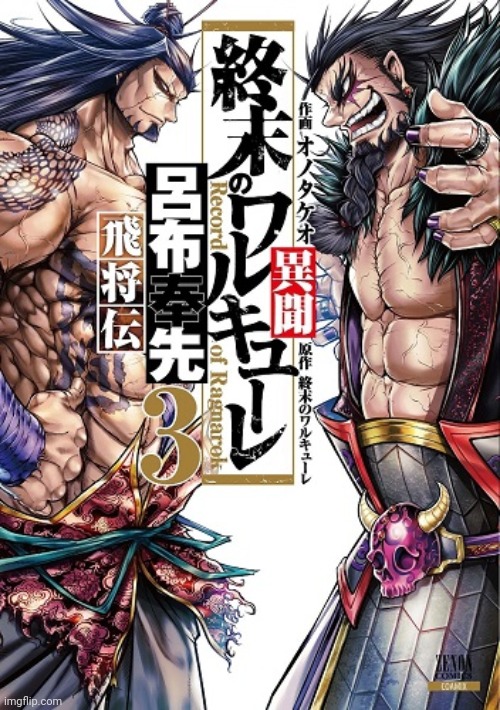 Tags for the RoR gang:
@Admiral Lee Hung
@Light D Lamperouge
@BangMi
@Marimo_420
@Oblivion
@PerfectHie
@Zoro D Goat
@The White Crane
@Sadistic Senpai
@Kejon
@Tobi
@Starbound Beast D. Draig
@Blackbeard
@iprobablyforgotsomeonebutohwell