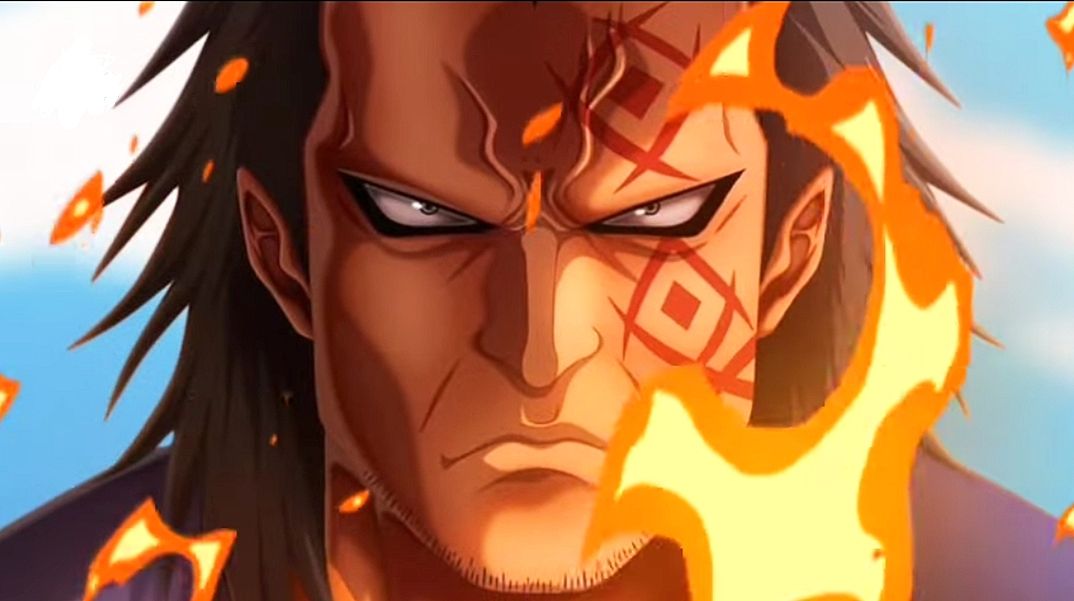 ​
It has been a while since I speculated on a "future arc", trying to make sense with where we are going, and expecting the disappointment when Oda crushes my whole headcanon in a single future chapter.
Fellow readers, welcome to "The Return to Dante's Inferno":
For the Strawhat pirates it seems that Egghead is entering it's big climax and with that we already know the next stops for them, it will be either Elbaf or chasing down the MMBF, with finally journeying to Lough Tale. Also Hachinosu seems not to be a big of a side arc, since whatever happens there, is it's own bubble regarding Kuzan, Garp and Koby.
What is clear: time will pass until our protagonists reach their next destination, and the moves made by the Yonko will slowly show more and more global affects.
​
The Revolutionary Army is a big player in the world of One PIece, that yet have to actively make their moves, with that, the last faction that has to do so still.
So, whatever Sabo is about to tell his fellows, it will initiate said move to be made.
Alot of people are not aware that the RA is still stationary in the Paradise half of the Grand Line, at Kamabakka Queendom. From how One Piece works, they can't immediately participate in the New World events, but I still believe that they will start to destabilize the world with their actions.
Looking at the Paradise half, and how Marineford has been once destroyed, I expect 2 more targets to be in this sea, that are potential places for the Revolutionary Army to strike and destabilize the World Government:
Alabasta
and
Impel Down
.
Both are locations with open plotstrings, which will tie into the whole global conflict of One Piece, and also contribute to the race to Lough Tale.
Whatever happened at the Reverie, I am sure Sabo set everything up for an alliance with Alabasta, also the absence of Carue on Big News Morgans ship let's me think that Carue is on his way to Alabasta in order to deliver a message from Vivi to Kohza. Yes things are already moving in the background.
With the Cross Guild, in name of Buggy reigniting the lost spark of their fellow pirate members, I came to the conclusion that this is just the beginning. Something that will slowly creep it's way to every pirates heart on a global scale. Dragon might know this, he might use this open window to cement this spark globally...by leading the next Impel Down breakout and liberating all imprisoned pirates for once and for all!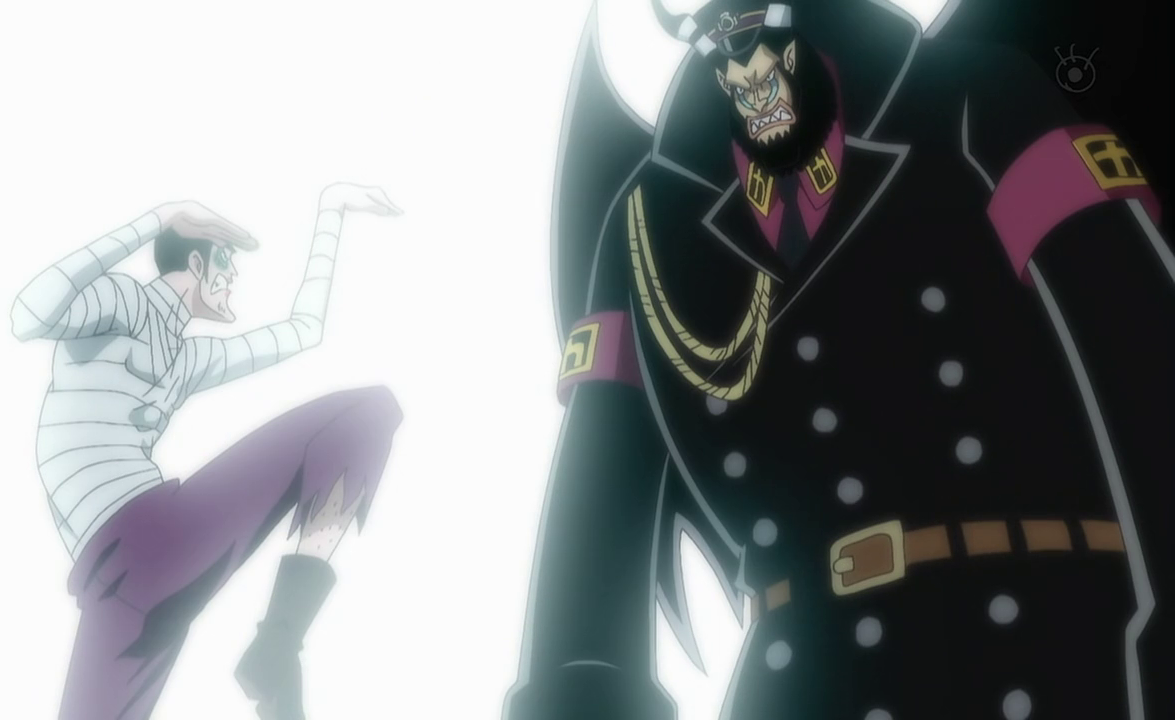 ​
There is a wide cast of characters available in Impel Down, and believe me when I say, Oda may aswell bring many many more characters to Impel Down, in order to create an epic called "Impel Down 2.0" or "The Big Impel Down Incident".
And each pirate captured and imprisoned would gladly get liberated and their spark reignited, in order to chase the One Piece or atleast witness the birth of a new pirate king.
Many people think "The Crossguild will liberate Doflamingo, Doflamingo will join them", "Bon Clay will return and participate in another breakout", "Weevil is captured and brought to Impel Down". You know what? I think everyone will be correct more or less, and I will explain to you why it makes sense for it to be the Revolutionary Army to do it and how it will tie to current events.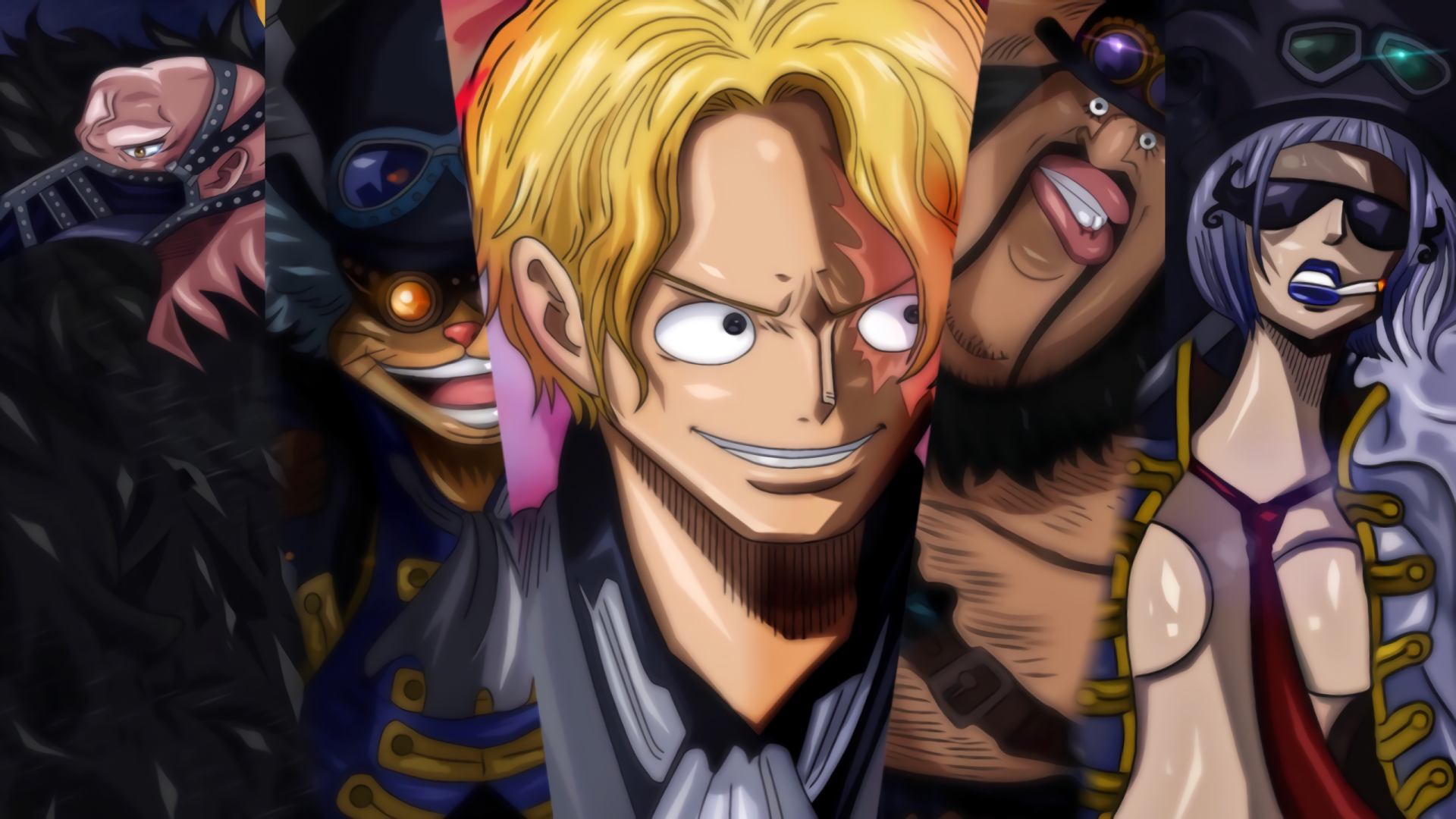 ​
In rder to strengthen the RA's forces, they would have to liberate the 5.5 prisoners of New Kamabakka, including Bon Clay. This would be done best with an infiltration team, while the main forces are on standby. And as shown in the Reverie characters like Morley and Karasu are perfectly capable to do so, so this will be their arc in my opinion.
Doing such an inside mission would also mean there will be conflicts and fights. As such we have Magellan who has proven himself as a real monster. All of this can be done within a span of a chapter, and it will be well done if I'd say so. Just to show you the dimensions and how this can very well mirror the current pacing.
Now, liberating everyone would also mean that our alltime favourite villan Donquixote Doflamingo and his crew will also be released from the shackles of the prison. I still think Doflamingo would have motivations outside of Impel Down, motivations to take revenge on the World Government, especially the Navy, but also witness the Throne Wars between the Yonkos and potentially the Navy. So could Doflamingo ally himself to the Revolutionary Army? Not really because of Sabo, but I think he could stay with this newly formed bunch of pirates and revolutionists, that comes to be after Impel Down falls.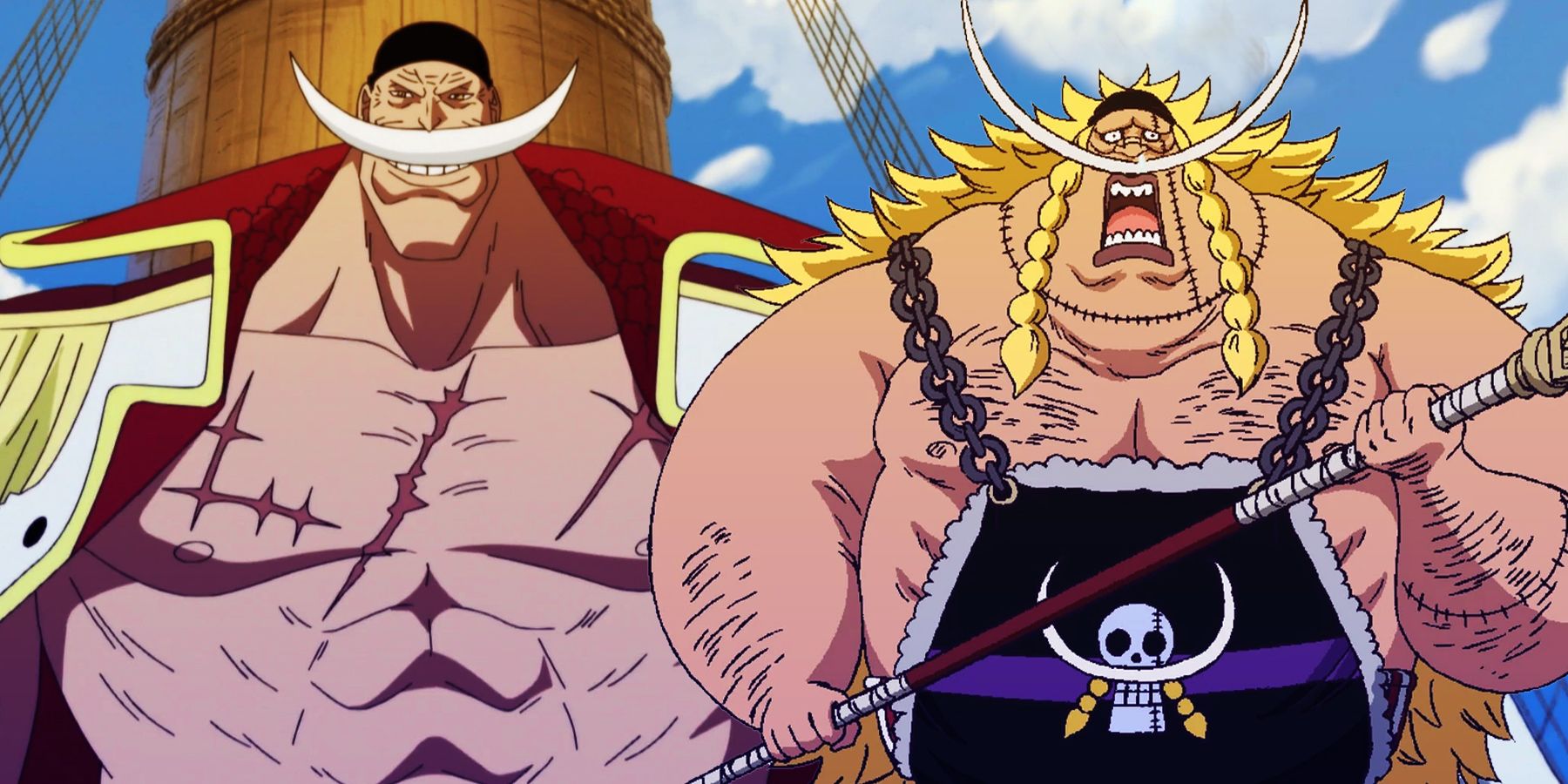 ​
Sabo being part of this arc would also make sense, as Impel Down would be the place that held Ace imprisoned for weeks. This should ignite the spark of revenge in Sabo. Not only was Impel Down an arc where Ace played a role, but generally, this was a Whitebeard centric saga. And as expected, I would fancy this to be a Weevil arc too, now knowing that Weevil has been captured, presumeably by Ryokugyu. So Weevil could very well break out alongside Bon Clay, Doflamingo and many others, with the motivation to take revenge on the World Government. But Weevil wants more, he also wants to fight Teach and take revenge for Newgate, his father.
But, if this will be a Weevil arc, then there is a very interesting plotline to take back too. Weevil's motivation to hunt down the remnants of the Whitebeard pirates!
​
Which takes us back to the Payback-War. Marco mentioned that the remnants had casualties during that war, and if Oda plans to return some more WBPs in the final saga, then there are only very few options left to implement so. One of those: in the past year, several Whitebeard Pirates might have been captured by the Navy, because they were just in a vulnurable state and maybe lost their spark to continue. Which then would again play into why Dragon would create this massive breakout/liberation. To achieve the same that the Cross Guild has set up for their own members. Reigniting the spark of pirates, including every prisoner in Impel Down.
In order to piggyback off
@Celestial D. Dragon
's theory about Diamond Sword Vista: I very well think, that this could be the arc where both Vista and Jozu make a return and decide what path they will take. We will learn about everything that happened to the Whitebeard Pirates individuals in the past year.
Not only that, I believe that following the Rocky Port incident, this would be the best opportunity to introduce other fallen pirates like Ochokou.
As you see where I am going with this? I am trying to fit in as many names thrown out in the story, unconcluded, into an arc that actually would make sense for the story, in order to set the stage for the very final war stretch. Oda continously piggybacks off his own unfinished plotlines, already existing islands/characters, and past arc events in order to setup and build up future arcs where story lines can be concluded.
Now, you might think "wow this looks good so far, but...where is the challenge, where is the danger?". I think that both Fujitora and Ryokugyu will be the antagonists of this arc, alongside Magellan, and I believe they will cause casualties too, like some Revolutionary Army Commander will die here atleast, maybe a Whitebeard Pirate will sacrifice themselves, maybe some pirates will kill each other, or someone like Ochoku or Doflamingo will go serial killer mode...it is all in the spectrum of the arc.
A huge backup fleet arriving from Alabasta fighting off a Navy fleet, a Gorosei participating and Imu's preparing the next eradication are all things that are now possible in such a setting. This even becomming a Vivi arc and Big News Morgans being there would also make sense!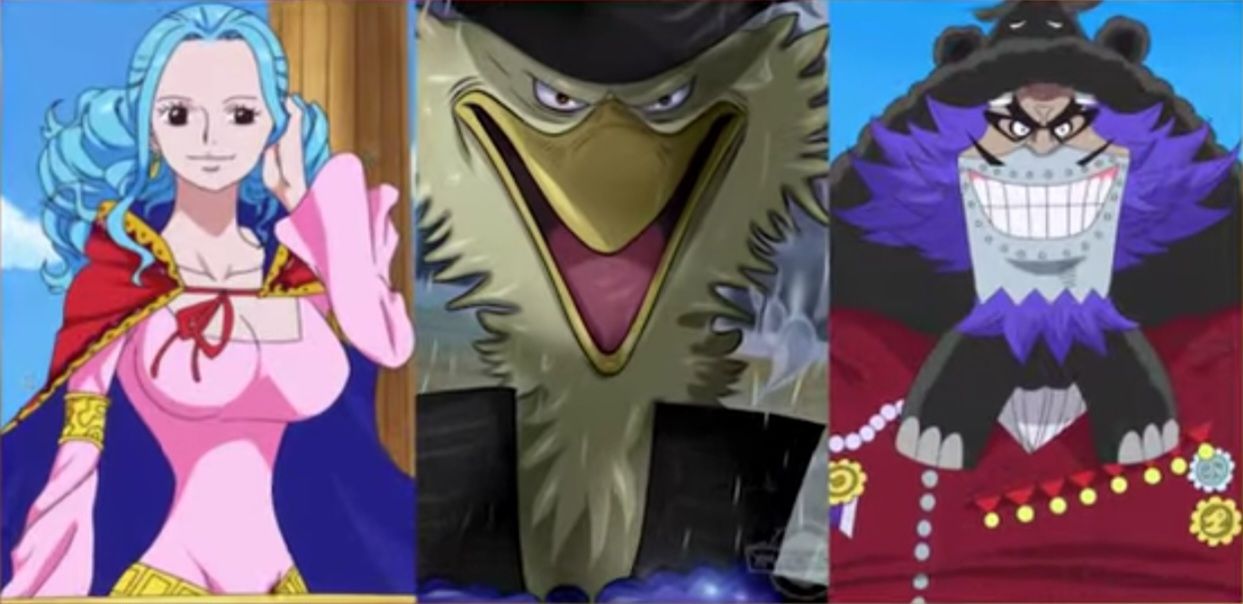 Knowing final saga Oda would go totally crazy and just stack up entrance after entrance, conclusion after conclusion, suspense after suspense, everything that I layed out can make sense for this very final act in the Paradise Half, in order to setup the stage for the final act in the New World Half, the "Throne Wars".
I hope you guys enjoyed this read, and how I think that Impel Down 2.0 could be the potentialy Sabo arc that follows up with the Reverie and Egghead.
I also think that Kuma will reach Mary Geoise and make himself detonate in order to launch the very first opening attack on Mary Geoise, as some kind of "starting shot" to this final war, which would play hand in hand with the Revolutionary Army making their first move under the command of Dragon and Sabo.
PS: And for the Cross Guild? Maybe Cross Guild fanatics around the world will celebrate the Impel Down incident, and this will result in a big back up fleet of pirates arriving in the New World very soon. Some may even join Teach, some may come join the Grandfleet. Everything will come together, and as for me? I believe that every pirate alive will witness the One Piece in unison!
See ya around in future and let's see how Oda may debunk this one and how long this theory will last at all. xD
​