Do you hear that, Mr Anti-ZKK?
There are no greater times in the One Piece community than those when people bet against Zoro and we have been blessed to experience it for the second time in the same arc. The first wave came before the rooftop, when agenda-driven folks were sure that Zoro will not fight Kaido, will not cut Kaido and will not scar Kaido. We told them they were digging their graves. They did not listen. The inevitable happened on the rooftop and some of the anti-ZKK members disappeared without a trace, never to be seen again.
Some of them cried and blamed the author, claiming he ruined his own work with Zoro shining brighter than all his team members together.
Their desperate times ended with celebration starting anew with first signs that Zoro would be leaving the roof after he faced the mighty Hakai.
Some of them returned, some returned on alt accounts, showing their heads only after they felt security that Zoro and Kaido will not meet again.
The raid succeeded, Kaido and Big Mom ended up defeated and the Anti-ZKK "gentlemen" felt the security they longed for all these years...
The confirmation that Wano is ending in 1053 gave them wind in their backs from which they still havent recovered, even after it was debunked.
Once again, we find ourselves in the wave of the Zoro doubters, the second coming.
Agenda-driven, attention-seeking, bait posts are daily occurrences. Once again, the clueless ones are betting against Zoro.
Failing with Zoro all these years wasnt enough, they seek more failure. And more failure shall they get!
The happiness that Wano was ending in 1053 lasted short, too short so I shall remind you once again why Wano ending is a delusion.
Kaido was defeated before, it didnt stop him. He was imprisoned before, it didnt stop him. He was sentenced to executions, it didnt stop him.
All that Joyboy managed was sent to sleep Kaido who pulled an all-nighter against 15 people. We are 7 days already into Kaido's recovery.
And Big Mom's recovery as well. Neither of the Emperors is done yet.
We shall take a look at Wano plotlines that are still lingering unfinshed:
1. Why did the borders remain closed and what will open them?
2. What about Toki? What was her purpose?
3. What about Toki's prophecy and Dawn?
4. What about invading WG forces/Navy battleship?
5. What's the fate of Kaido and Big Mom?
6. Why is Kaido in Wano specifically?
7. What about Kaido's road poneglyph?
8. What about citizens of the capital never getting to see anything?
9. What about Sukiyaki/Hitetsu purpose?
10. What about Wano's special ore and kairoseki production?
11. What about passing down PG inscription knowledge?
12. What about Kidd and Law going forward?
13. What about Queen Mama's Chanter?
14. Why is an Admiral showing up in "last" chapter?
15. What have the samurai themselves accomplished in this arc?
16. What about why the borders of Wano closed in the first place?
17. What about the Awakening of Kaido and BM?
18. What about Alber waiting for Joyboy?
19. What about Scabbards still living in delusions that Oden Nittoryu is the greatest?
20. What about Kaido's actual flashback?
21. What about Wano the city of gold? Who plundered it dry?
22. What have we actually learned in Wano that we didnt know before? What was the big reveal of the arc?
As you may have already realized by now, Wano is far from finished. And I didnt even mention Zoro yet.
Speaking of Mosshead, we shall soon see what plotlines he still has lingering unfinished in this arc.
After 7 days of time skip, we find ourselves in the same situation as before it.
Another festival, another night, another threat and another incoming dawn. With Kaido's return, we are back to square one.
Is it a coincidence? I am sure Anti-ZKK folks will grab onto the Yes option. Is it, though?
The 7 days have passed and all the ZKK build-up didn't go anywhere, it didn't vaporize into thin air. The delusions cant bury it.
If you pretend or genuinely dont know and ask what build-up, remind yourself:
https://worstgen.alwaysdata.net/forum/threads/samurai-and-dragons.25189/
1. Speaking of Samurai and Dragons, how did it end, who is superior? The dragon? Is Oda suddenly changing his mind on that matter?
2. When has Zoro wished to cut something and ultimately failed to do it to his own satisfaction?
3. When has the main goal of the country - opening borders - remained unfinished before?
4. What about Zoro doing what Oden couldnt, forging Enma black? Is the king who rules the underworld finally satisfied with Zoro?
5. What about 2nd generation of swords that nobody wants, Nidai Kitetsu?
6. What about Zoro's revenge for friendly oddball Yasu?
7. What about Zoro's identical looks with both the Sword God and Shimotsuki Ushimaru?
8. What about Yamato not noticing the resemblance?
9. What about Zoro's payoff for the near-death experience when the haki blooms?
10. What about Zoro and Hiyori plotline?
11. What about Shusui and Ryuma's grave?
12. What about rounding up the samurai?
13. What about showing the world that Santoryu rules supreme?
14. What about cutting Kaido into pieces?
15. What about Ushimaru's companion Onimaru?
16. What about the Admiral who supposedly has Black Blade? Coming to show it to Luffy?
17. Who shall restore the fear of samurai of Wano kuni?
18. What about Kaido being unkillable and not being debunked?
19. Who is the monster samurai?
20. What about Zoro's name reaching the heavens, as promised?
Sure, beating Mihawk, who no other swordsman could beat, is impressive but nothing is Big News, worthy of heavens, as killing the unkillable.
Why did the one guy who didnt have enough firepower to kill Kaido, receive firepower aCoC boost? We just saw it isnt necessary for King.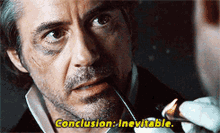 So many questions lead to the same answer - ZKK!
To all Anti-ZKK bros - keep betting against the one who shouldnt be bet against.
To my buddy from Crying Six - Dont disappear again.
@kurwa