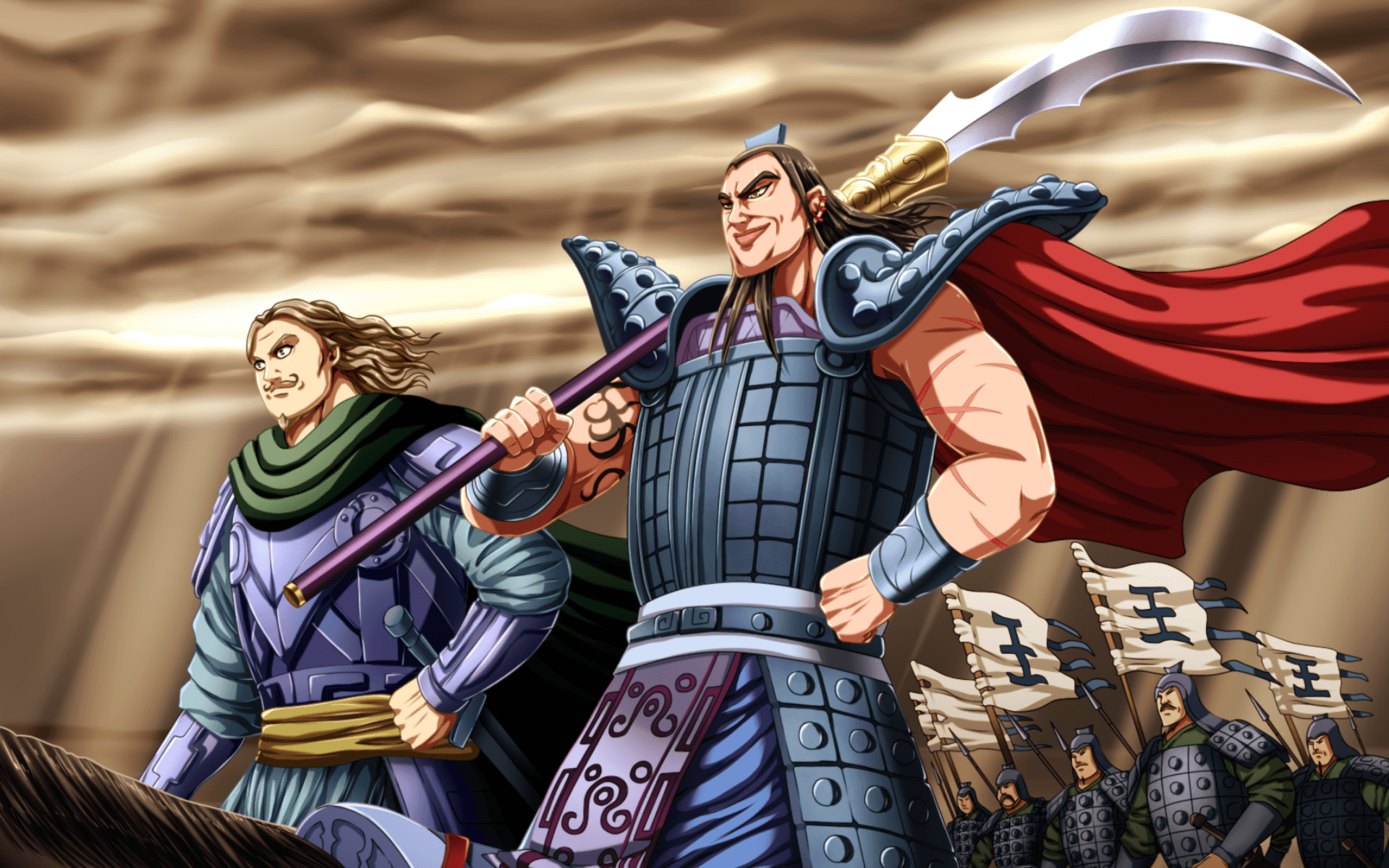 Hi everyone ... welcome an information sharing thread
something we have to build together IF YOU LIKE
​
I'm a newbie in Kingdom manga and only been a fan less than 48 hours. but as a nerd of Chinese history I can tell this manga should gave too many Japanese characterization to historical figures. I don't even know most of this people as of now ... but it's clear as sun this people are not acting a Chinese character yet a Japanese ones
you might ask : what is the difference?
generally speaking
in Japan :
Japanese warlords are more than just warlords. Titians like
Lord Nobunaga Oda
,
Tokugawa Ieyasu
,
Shingen Takeda
,
Toyotomi Hideyosh
i and ....
this people form Sengoku era or other warlords
this people are way above a warlord.
Japanese Generals are more than a mere General. this people are
=> great warlords
=> great fighters (mostly)
=> great minds
=> great political leader
all at once. they can multitask like a key for any type of problems
while generally speaking
in China:
Roles are clear
a warlord is JUST a warlord
a general is JUST a general
a strategist is JUST a strategist
a political leader is JUST a politician
so when I see a man like Ou Ki ... I'm MORE THAN sure he is not like this in real life cause he is acting like a Japanese General not a Chinese one
or when I see Ri Boku on front line ... while enemy is in middle of war I HIGHLY DOUBT about his real characterization cause as I said strategist role is outside of battlefield
now
even I can count Chinese strategist on battlefield like Sun Tzu ... so don't bother with "well I know X who also were great in Y"
no
I'm talking about how this 2 nation would act in war and political nature of each of them. and as far as I know and did my research I assume what I said is generally true
with that said
​
I understand this is a adaptation and I even say a very very good one
adaptation don't have to be loyal and it shouldn't if you ask me
so it's perfectly fine with me if a Japanese writer what to write his characters like Japanese-type hero ... some and not all of them
so I'm not here bitching about "why he did this and didn't do that ... I'm perfectly happy about what he did
I made this thread so we can share our knowledge about true history behind 7 Kingdom era of china
I can't be the only one who wants to know more about real history
so I ask you, all of you.
to share your knowledge (with or without source) of REAL history if you did a research and found interesting deference between manga and history
I will share my research here as well but I'm sure we can archive more if we all do this
if you like of course​
@Fleet Admiral Lee Hung
@RayanOO
@Owl Ki
@Blackbeard
@Patryipe
@Bullet
@Shanks
@Dark Admiral
@dizzy2341
@Guan Yu
@PuckTheGreat
@Ninjashadow0209
@Arara
@Hiragaro
@Yo Tan Wa
@FaradaySloth
@ranady
@Dragomir
@Den_Den_Mushi
@Fiji
@Xione
@Jailer
@Bepo
@Desolate Smaug
@NidaiKitetsu
Last edited: