I hear a lot of people saying other Strawhats are gonna get conquerors haki/ryuo ext..... I think people need to understand there are things Oda only does for Luffy and Zoro........in this thread were going to go over this in detail .
Luffy and Zoro are the:
1. Only Strawhats with Fighting oriented Dreams
2. Only Straw hats that achieved the title of Supernova. (Not saying other strawhats couldn't but the ones Oda let be supernova are Luffy and Zoro.)
3. Which is Why only Luffy and Zoro Among the Strawhats got to be on the roof in the Kaido fight.
4. Only Strawhats with Parallels to Legends.
5. Only Strawhats who were willing to hit a Celestial Dragon
6. Only Strawhats with Ryuo Manipulation in their fighting styles.
7. And now their likely going to be the only Strawhats with Conquerors Haki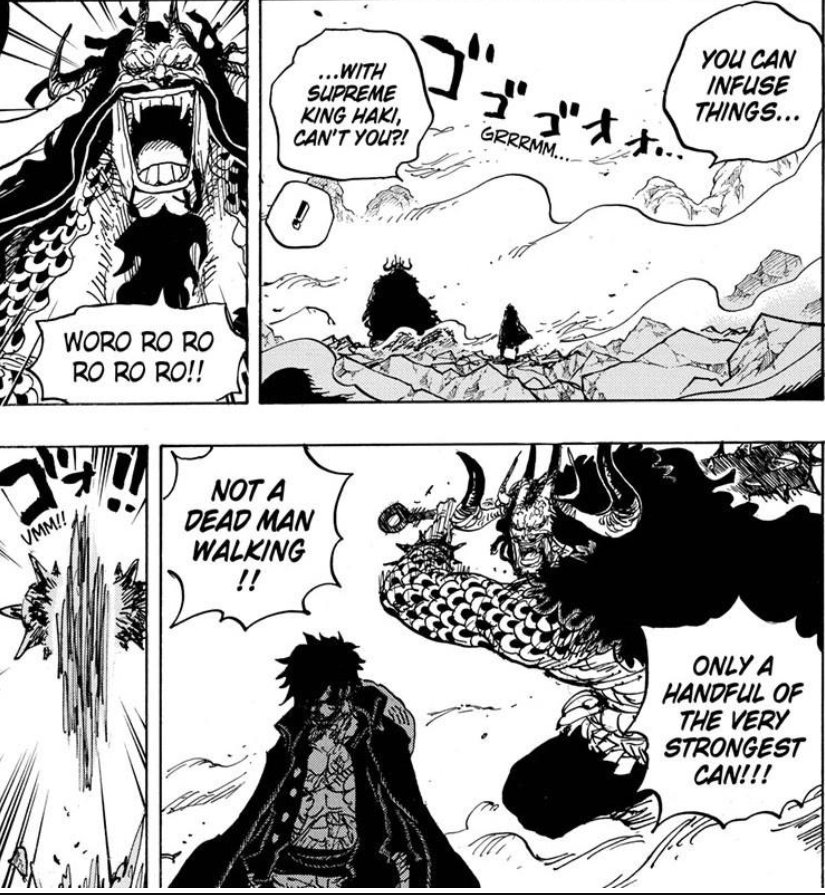 Which also makes Luffy and Zoro the only Strawhats that can use all 3 forms of Haki.
This thread is not to downplay other Strawhats but people often forget
Luffy and Zoro are the ones we started with.
They are going to attain certain things other strawhats will not ,
and thats ok.
Never forget how the story started
.......
Leave your thoughts
Last edited: