you shouldn't have made this thread sanji fan lol .
Zoro has purple flame , indicated with Sound effect in red :
<> Purple flame is hotter than Blue flame by 24 times .
Zoro had blue flames since TS which can burn to crisp not like someone's blue flame that couldn't even burn clothes .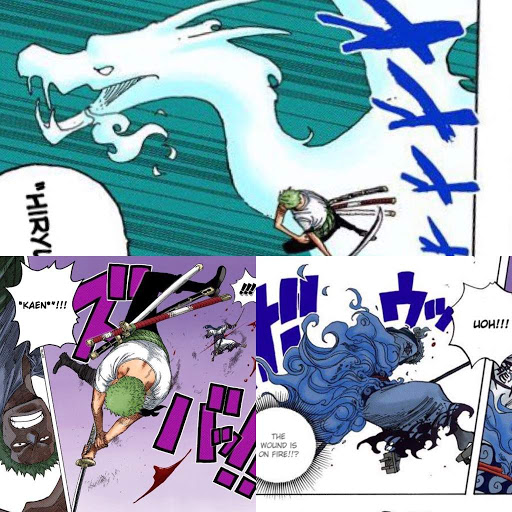 <> King had a Red Flame and with Haki it became Magma like flame :
<> So Adding Haki to Flames makes them stronger , and this is what happened when Zoro added a large quantity of Ryuo to his Blue Flame .
Zoro's purple Flame > Blue Flame that burns to crisp > Blue Flame that can't burn clothes
This makes sense too. Is the sfx there similar to what is used to depict flames?
Post automatically merged:
Im sorry....since when does something have to be animate to burn ?
Since Ryuma said the wound ignited/caught on fire