Yo, in this chapter. It was reiterated that the figures in the prophecy mentioned by Oden will be the ones to take down Kaido and Kaido alone.
Many people thought that the 9 shadows in toki's and Oden's prophecy were the scabbards. But clearly that's not the case.
You can count momo and hiyori as two metaphorical figures and the other 7 cubes as the rest.
And finally here toki mentioning the incoming dawn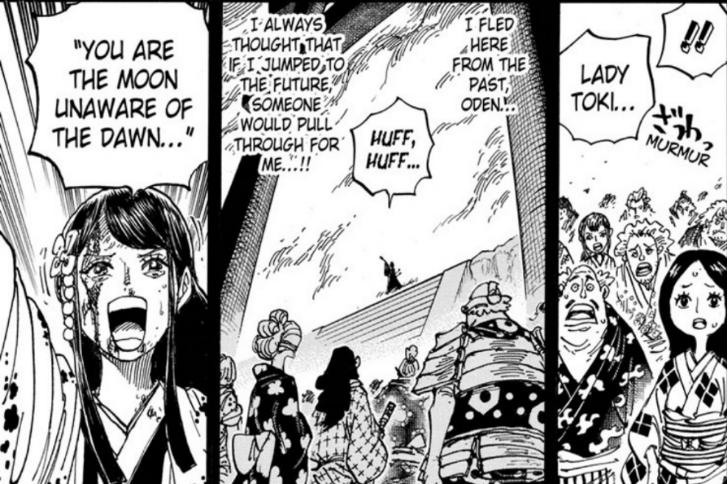 So, who do you guys think the remaining 4 that will be instrumental in taking down Kaido are?
@Dragomir
@ShishioIsBack
@Bogard
@Luthon
@Seth
@Wanji CUCKSMOKE
@Light D Lamperouge
@BangMi
@Akai2
@Hades
@Red Admiral
@Steven
@GeneralP123
@Seraphoenix
@Extravlad
@Kaido D. Stronger
@Admiral Lee Hung
@AdmiralKinyagi
@admiralfanboy69420
@Marimo_420
@MarimoHeado
@Aknolagon
@yj
@Fenaker
@sidestreetboy
@Gauntlet
@Sentinel
,etc
Last edited: