Toki may not have the power to see into the future, but I'm sure everyone believes her vague prediction here will be on the mark anyway.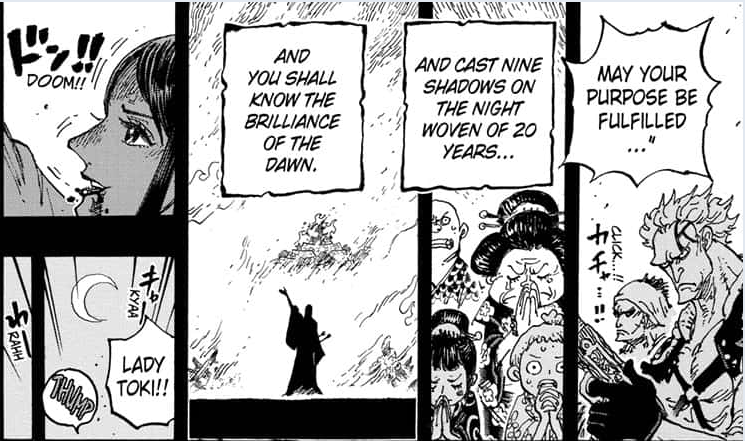 With Kanjuro's betrayal, we're left with only 8 shadow for the 8 Scabbards. There are multiple ways to still make it 9 which don't include Kanjuro.
Heck, maybe the 9 shadows aren't even Samurai at all and another group steps up. There's been a lot of talk about Joyboy crossing through time and such.
Who do you think it will be?