How is that guy considered "top-tier" is beyond me. Ignoring his obviously terrible feats. He has such bad portrayal by Oda that i'm almost 100% certain that he won't be Zoro's EoS opponent. If he was truly such an important character to be supposedly the EoS opponent of the second most popular character ever in One Piece, then Oda needs to reconsider being a writer because he obviously can't portray such an important character for shit
No one simply gives a flying fuck about him
1- Kaido doesn't consider him as one of the greats/legends
. You'd think that someone who has a major history with swordsmen and literally LIVES in the land of swordsmen, would at least consider "The World's Strongest Swordsmen" to be any relevant. But he doesn't. I doubt he even cares that he exists. Also Kaido somehow seems oblivious that Mihawk > Shanks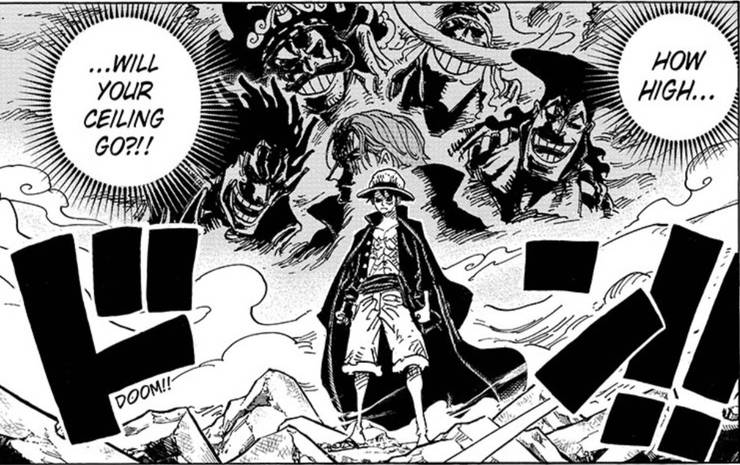 2- The entire land of Wano
hasn't mentioned Mihawk even ONCE. Supposedly the land of swordsmen seem to not give a shit about "The World's Strongest Swordsman". The argument that they're an "isolated country" also doesn't make sense because it means that Mihawk hasn't even bothered to visit the land of swordsmen throughout his life or do anything of relevancy there. Why does that guy keep dodging/postponing strong fighters anyway? The strongest he has ever fought was Shanks 12 years ago and there's no evidence that he even beat him. Same Shanks who got scarred permanently by fruit-less Blackbeard. So you can tell he wasn't anything special, probably was like YC2 at best
3- Crocodile shit talking him without giving a fuck or facing consequences
Imagine Croco-boy talking shit to any Yonko or Admiral in their face and getting away with it. Some fans might cope and say "Well he also shit talked Whitebeard". But even then he was far away and has never shit talked Whitebeard when he was close to him, not to mention that Whitebeard was heavily occupied with Ace, Sengoku, Admirals, his crew, etc. While Mihawk basically had nothing to do at all except chasing fodder G2 Luffy and failing to even critically damage him. Meanwhile the most fearless Warlord (Doflamingo) who is also much stronger than Crocodile and has CoC used to SHIT his pants just from hearing Kaido's name, and he also pussied out from fighting Aokiji
4- Marco never took him seriously
to the point that he never even bothered to directly confront him and sent someone who's technically 2 ranks (YC3) below him to deal with Mihawk. Can you imagine Marco sending Vista-sama to deal with Shanks, Kaido, Akainu, Big Mom, Dragon, etc? We saw first-hand how serious does Marco take strongest opponents by either confronting them directly (Big Mom), or even asking for help from Vista-sama before doing so (Akainu)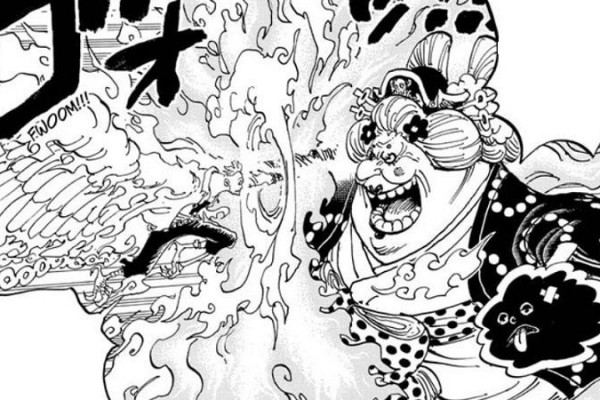 6- He hasn't been mentioned with in relevancy by any relevant characters.
Best he has even gotten was Whitebeard saying "Hawkeye" before Mihawk hit a slash that was blocked by Jozu anyway (same Jozu who got shit on by Doflamingo btw) and other than that pretty much nothing. Even when he was chased no Admiral even bothered to accompany the marines chasing him the same way they didn't bother with the other warlords. Meanwhile Kizaru wanted to personally go and stop characters like Kaido and Big Mom because only those are worth his time
7- Last but not least.
He wasn't even called "World's Strongest Swordsman" when he was portrayed last time. Why? If he has such bad feats and portrayals, then shouldn't his title be his only shield from mediocrity? His title is always the magic word that his fans use when anyone doubts Mihawk supposed superiority. Yet it seems like even Oda doesn't give many fucks about the poor guy anymore that he doesn't bother calling him "The World's Strongest Swordsman" anymore
Last edited: