Asking myself same thing. Tho if he is a lizard he does heal faster. Maybe he becomes noumu like
Maybe he could become the figurative healer of the group somehow by using his cells to help the others regrow their bodies? Although they would be gaining gecko DNA then lol?
Not a fan of what Hori is doing with Compress. I loved his theatrical flair, he had a great speech and reveal but Hori is seriously making him reveal himself so randomly and then seemingly killing him off too?
If the heroes can get some major plot convenience why not the villains too? LOV has suffered too much loss now, Magne was wasted and we've lost Twice and most likely Compress now too.
I wouldn't be surprised if Dabi ends up dying too. And then eventually Toga and Spinner too. Just Shigaraki on his own.
I don't like this trend.

stop revealing something new every chapter, stop killing off LoV characters. We barely have enough antagonists as is. Compress' sacrifice would mean so much more if he wasn't a background character before this moment and Twice hasn't died thirty chapters ago.
Exactly, these reveals lose impact when they're coming at us together and at breakneck speed. Well that sounds ironic that they "lost impact" in that context but it's like we're being punched so many times so fast, we can't feel the individual punches as well. I'm not great with metaphors/analogies lol.
Completley agree, its disgusting especially considering that Twice just died and so recently as you said.
I'm hoping Hori is just baiting us but I'm more doubtful of that than hopeful.
I'm getting whiplash.

Touya reveal.
Best Jeanist reveal + Mirio's return
Now Compress reveal + his likely death

it's way too... compressed. Each reveal just makes the previous less special
Whiplash is definitely accurate, mood whiplash bigtim:
https://tvtropes.org/pmwiki/pmwiki.php/Main/MoodWhiplash
I was hoping we might find out if Machia is Crimson Riot, that could be another major reveal to go with the pattern and fits with Mina and Kirihima facing him but I doubt he is now. Or it's being saved for later for some reason.
Watch Gentle and La Brava show up too lol. La Brava vs Skeptic, battle of the hackers.
Exactly this is what I said in the spoilers.

+ Now what? We will get a LoV member backstory and dream revealed while carrying off Shigaraki? What a total bullshit.

That's why I told you I would love a total defeat instead of shit like that.
This is one of my personal pet peeves with writing, getting exposition/development or whatever on character just before they die. The cursed backstory/flashback before their final moments. I mean I guess it fits Compress was such a background character as he was all about deception and elusiveness, being a magician and descended from a Master Thief, the MHA version of Robin Hood and all ofc.
But this still leaves a sour taste in my mouth with how it's being handled. Feels very forced.
I enjoyed the presentation and dialogue of this chapter, the theatrical feel to it but I'm still fuming at how Compress is being handled ironically.
Mirio return was not useful at all for now. Don't know why he played that card.

Compress background is not bad but nthing groundbreaking

Best Jeanist reveal was nice and expected and fit in the story and the arc.
Yeah I feel there's a lot more to it. Someone pointed out that in One's Justice 2 that Compress supposedly claims to Chisaki that he was "King of the Underworld" before.
To quote them:
"This is random but recently I was playing my hero ones justice 2 and was playing as Mr compress and he had this interesting dialogue against overhaul. Starting to think compress backstory is probably going to be the most interesting especially since he hasn't done nothing interesting since the story started. I'm starting to think he's that legendary thief ( or he's related to him in a way) That gentle criminal mentioned as one of the three worst criminals of all time when talking about AFO and Destro.
"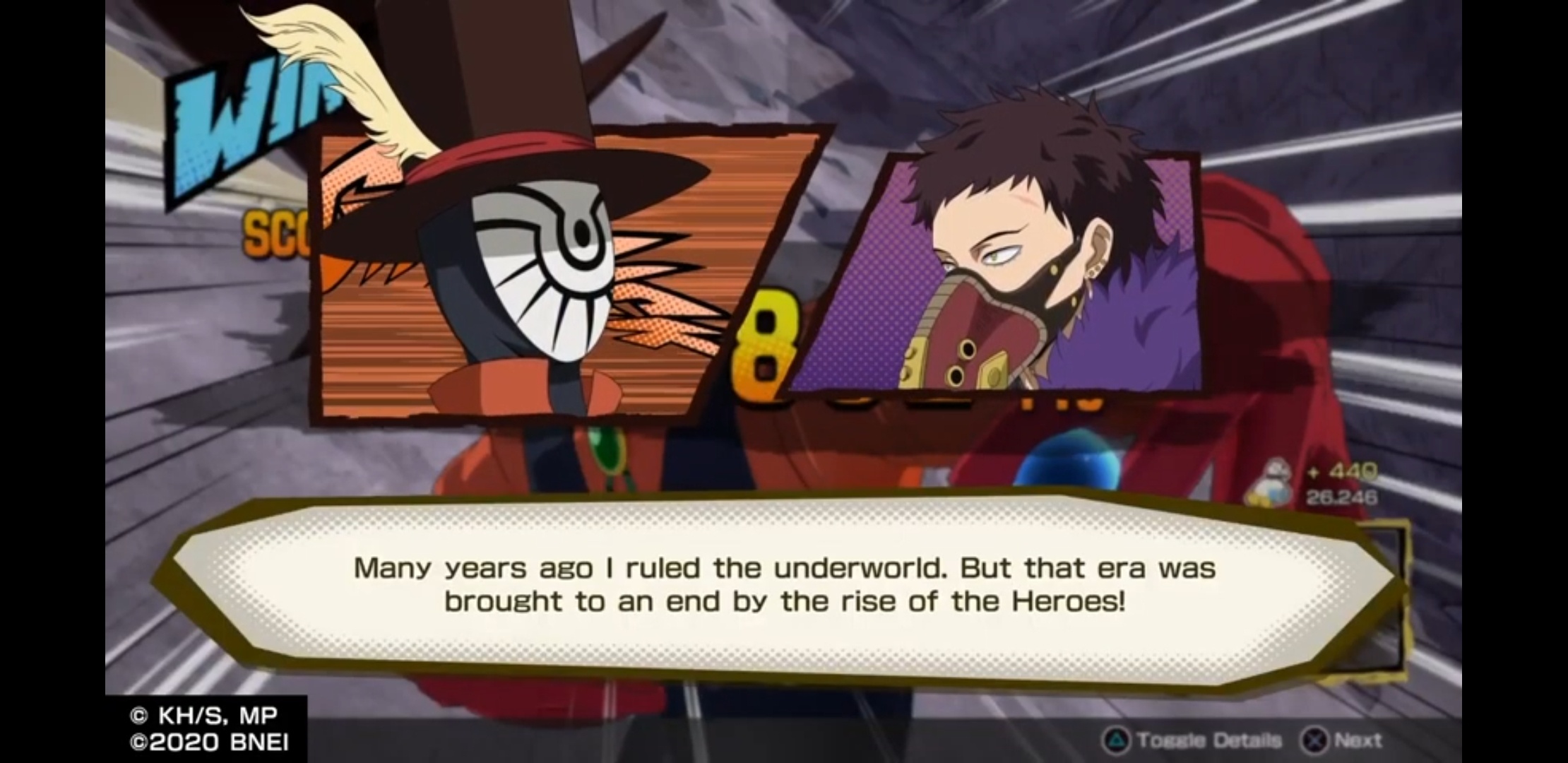 Jeanist and Mirio completely ruined Dabi's moment like it's not even funny.
Agreed, as much as I like Mirio, I think him coming back now is an ass pull and just being done for the fanservice/hype. The timing is awful giving the Dabi moment and Dabi just gets clowned on as usual, despite having such a brilliant development and reveal FINALLY.
Imagine the traitor reveal is next to overshadow what happened to Compress or it gets overshadowed? lol
How is compress dying? I didn't feel that reading the chapter

An ok transition chapter just like OP this week
I haven't read the other provided translation but in the one I read, Jeanist said Compress's injury was fatal and with Compress suddenly getting a face reveal, revealing everything (Magician's last performance/trick) with a semblance of backstory and his history/lineage and such, it feels like Hori is just getting rid of him because he doesn't know what to do with him.
It could be bait and he'll end up being fine somehow which I'm really hoping for. Give some asspulls to the villains too lol. Or bring him back as Nomu at least if he dies or give his quirk to someone else.
I was wondering if that injury will kill him as Jeanist survived a somewhat similar injury (although he may have pulled a Doflamingo and used threads to save himself somehow) and AM suffered a sort of similar injury too and survived?
He better not die, but after Twice, I'm genuinely worried.
I personally believe Horikoshi is killing villains because the current roster srsly can't match up against Bakugou, Deku, Todoroki and other rising stars. If you compare power levels what Compress says is true, he doesn't cut it in terms of power. Horikoshi knows this and must make room for more powerful vilains.

Now, Compress was a bad ass this chapter. I am personally sad he will die because the dude had potential to be amazing. His design is awesome, his backstory could have been amazing. But like he said , he lacks power and right now he did what he does best - escape.

Spinner is a lose end here. I don't know what his deal will be but we will see.

Now, With Twice dead, Compress dead the LoV will have to replace numbers. This war was costly and they will need to replenish troops. Tartarus is beyond amazing target for that.

I think in the next arc we will get far more stronger vilains introduced
Yeah that's true, the power creep has really gone insane lately as I feared.
Completely agree about Compress, he had so much freaking potential. I was so hyped at a Majestic and Momo vs Compress match. Compress could shrink her creations and Compress a magician vs Majestic another magician, sigh.
Tartarus would be a great way to gain more power, great idea. Blackbeard at Impel Down style.
I think at some point the USA and thus other countries have to get involved too surely. But we're not even seeing the other schools get involved in this war yet. I don't remember seeing much of 1-B even? I'd like to see what all the UA teachers are capable of too and we've not even seen the 2nd years yet either.
The story is such a huge mess right now imo.
I would prefer if he stays alive but he has a huge hole in his rib cage and ass
Oh man, somehow I don't think he'd agree? He did seem to have that nothing left to lose attitude for himself too this chapter.

Also, pro heroes got FUCKED.
If you look at Heroes that are RIP they are one of the best ones. And Heroes can't replace their numbers that easily.
Also with the whole Endeavor and Hawks reveal i bet you 100% that a lot of people will go evil now that the curtain has fallen
Yeah that's true, Endeavour is REALLY going to suffer once this is all over. Hawks too even. Their Icarus moment has come, but without them dying yet. I still want to see Toga go after Hawks whilst he's vulnerable though and trying to avenge Twice. Maybe whilst he recovers in hospital or something? Disguises as a staff member and tries to kill him?
Now the big question is : why Spinner is alive ?
Now that is a really good question. What are you planning with him Hori, seriously?
Asking myself same thing. Tho if he is a lizard he does heal faster. Maybe he becomes noumu like
Spinner Nomu is probably going to happen, maybe he could become "Godzilla" like that? Although we've had a Godzilla in the movie so I don't know anymore.
I can see Spinner having a tragic fate somehow though, some kind of advanced Nomu or something. He's so lackluster and I just can't figure what Hori wants to do with him. He had a great line to Toga recently, also his expressions were funny this chapter but that's it.