Hello everyone.
This is NOT a Sanji thread, don't worry about it. :P
This morning I was casually looking at some past chapters from Wano. Then, I came across this particular page.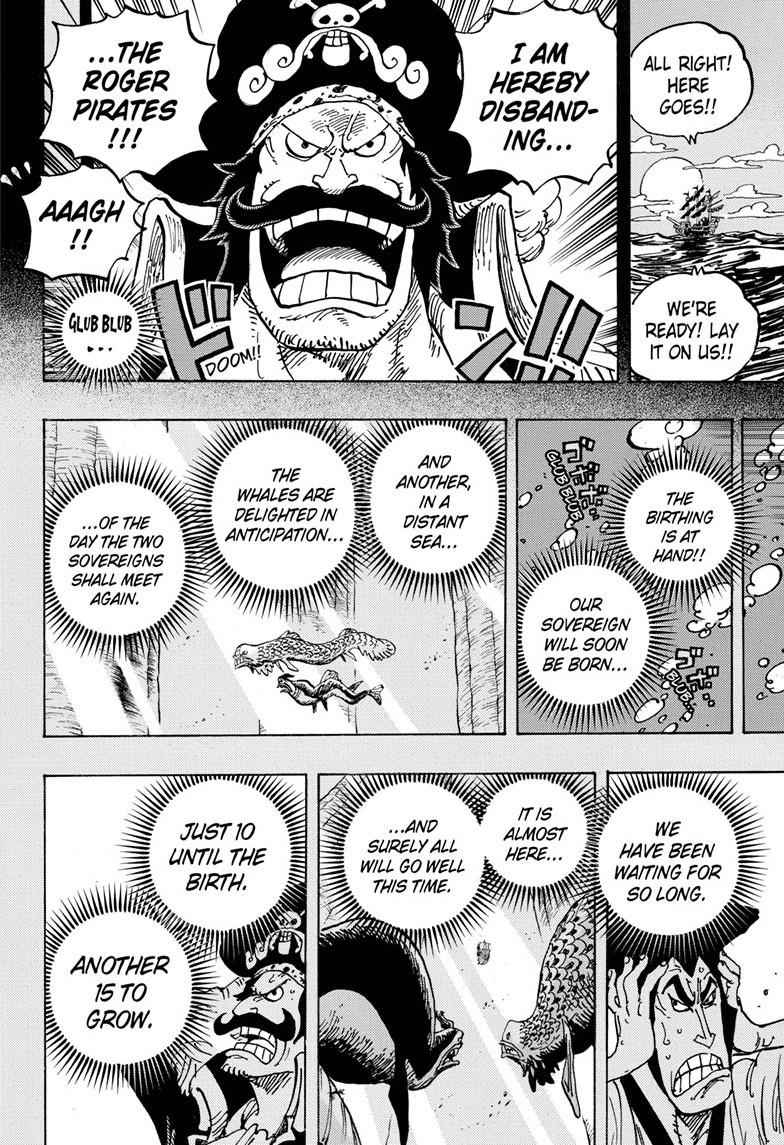 Then it fucking hit me. Wait...Whaaaaaaaaaaaaaaaaaaaat?
TWO sovereigns??? Born in 10 years?
Then we have this next page.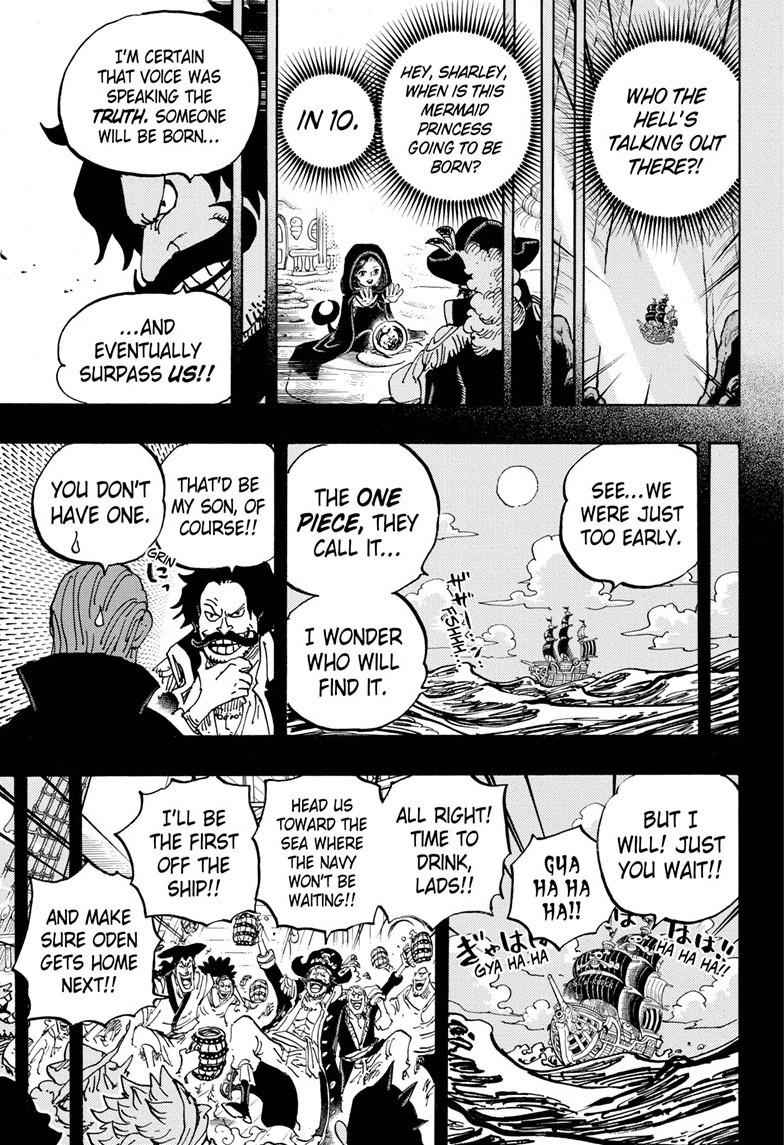 THE FUCKING SEA KINGS WERE TALKING ABOUT POSEIDON. Ok. So far, kinda obvious, huh?
Except they were talking about someone else. Someone besides THEIR sovereign. As we know, Poseidon has the power to command the Sea Kings. But the, who is the other? Who could possibly be comparable to Poseidon? Pluton? But Pluton is some kind of battleship. Franky even had its blueprints..............Uranus.
Yes. The third and mysterious last Ancient Weapon. This page HEAVILY indicates that Uranus IS ALSO a person, same as Poseidon. The Sea Kings are talking how they eager for them to grow and meet each other, so that "something" works out this time.
Now the good stuff. Who could POSSIBILY be Uranus? Well, they talk about "being born" in 10 years, and 15 years to grow. That would give us around 15 years old person. But Shirahoshi is 16. By what the Sea Kings say, it's HIGHLY POSSIBLE that Uranus was born around the same time Poseidon. So let's check who else is 16.
Props to
@Salah WG
and his "One Piece Characters by Age" thread.
Shirahoshi, Rebecca, Dellinger & Charlotte Pudding "16". Ok. We see Shirahoshi here. Could it be, Rebecca? Meh. Dont think so. Dellinger? Lmao. Charlotte Pudding? Of cour-.....wait.
Now hear me out. In One Piece, there's something called "Haki". Haki is separated in 3 distincts types. Armament, Observation and Conqueror.
Now, let's stretch things a little and see where we end up.
Armament consists in a Haki capable of great offensive and defensive capabilities. If we would translate it to something else, it would be like an "indestructible weapon, capable or destroying everything", like Pluton seems to be.
Conqueror consists in a Haki that imposes your will and subdues others. Translating it, the ability to "be obeyed". Like Poseidon commanding the Sea Kings.
Observation consists in a Haki capable of perceiving things around you. You can "see" everything. People out of sight, their intentions, etc. Then maybe, just maybe, Uranus power is related to that. According to Hinduism, the third eye allows those who achieve its opening abilities such as clairvoyance, precognition, and visualization.
Now that "third" eye from Pudding starts to sound even more interesting. We don't know much about the "three-eyes tribe", so we don't know if the pure blood ones all can achieve such a feat. But maybe Pudding, being a half-breed, is special and is able to achieve an even higher level, by being Uranus.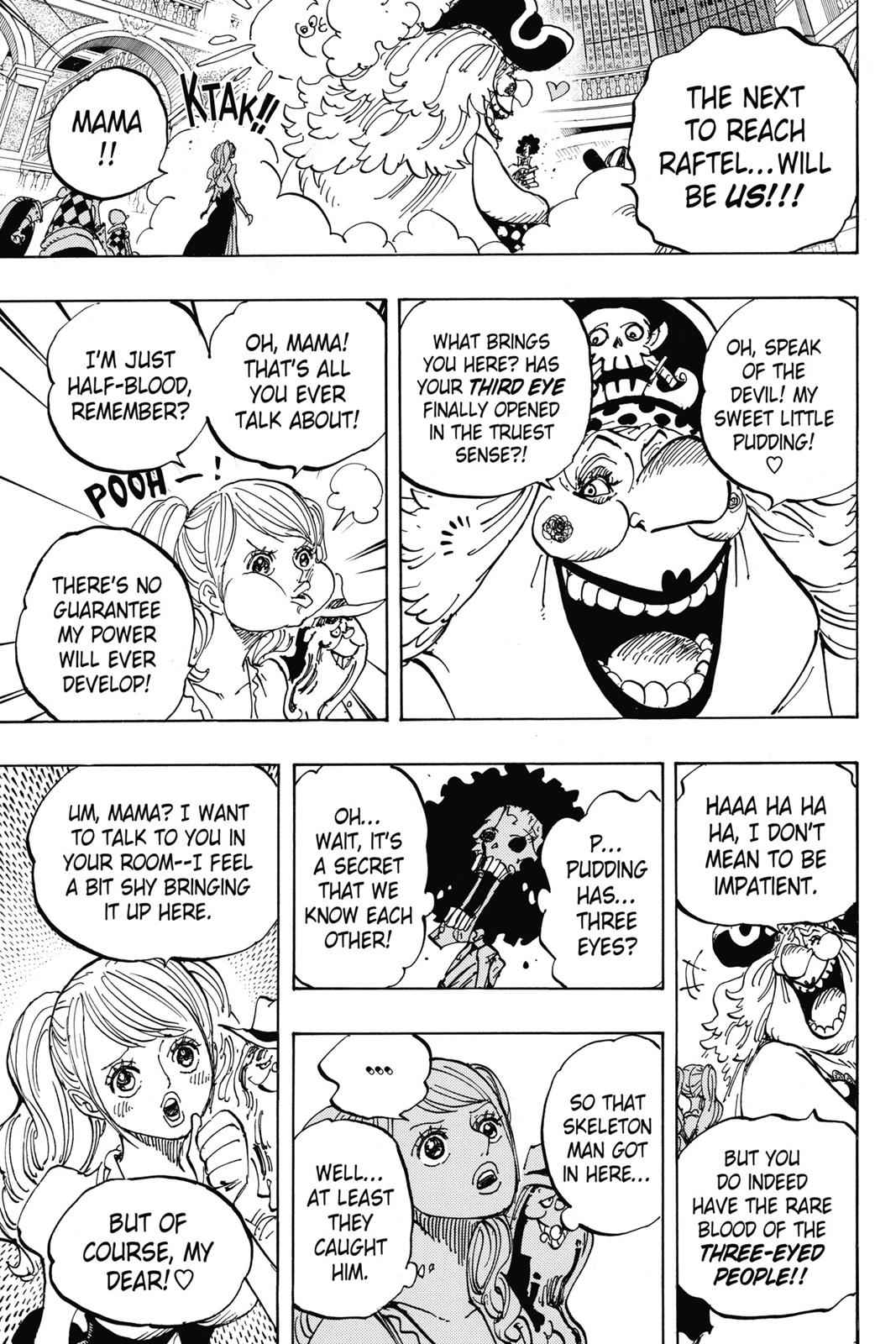 But Shirahoshi powers were there for a long time already. White not Pudding?
Well, as we know, Pudding was always mistreated due to her third eye. So it might have caused a "shutdown" inside her. The trauma blocked her power to be able to come to fruition. But, thanks to Sanji (I lied. Sanji wank in this thread as well. Get rekt), she might be finally "free" to awaken its power.
I legit think her power will have a significant impact in the story, due to being mentioned by 2 different Yonkos already. They think it is useful just to read the Poneglyphs, but it might actually be much more than that. And they also stated that they were going to get the Ancient Weapons.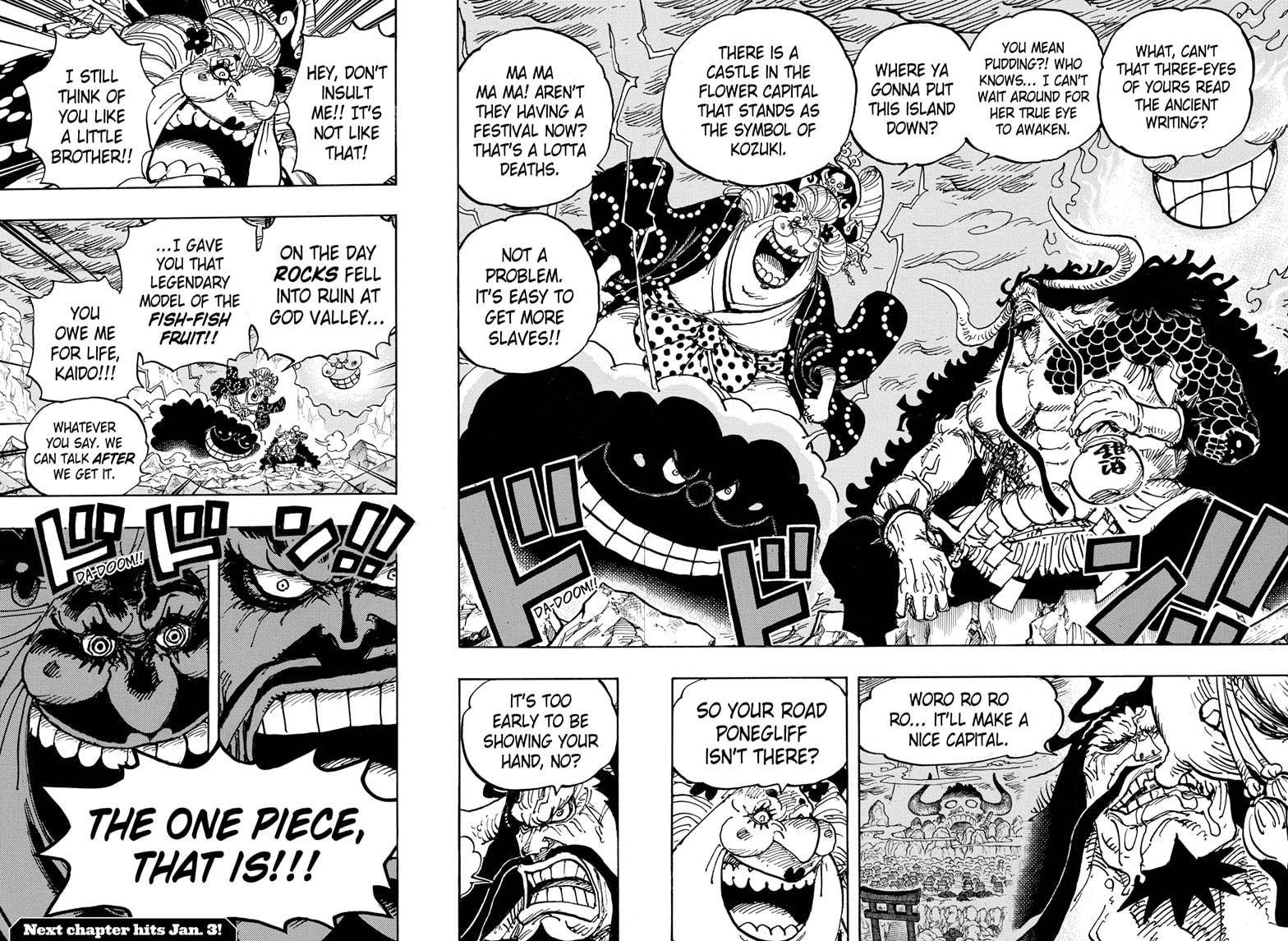 A power to be able to "see everything" can be devastating. Just look back at Enel. Dude could strike down people in Skypie from his freaking temple. Imagine the RANGE an Ancient Weapon would have.
(btw, Momonosuke probably isn't Uranus, because he was already born during the time Roger and Oden heard the Sea Kings, and they said the two sovereigns were still going to be born).
I also have others theories of who it might be, but the thread is long enough for now.
Feel free to share your thoughts on this matter.