I can't believe I comeback to this crap. Look!
Oda's inconsistency with Kaido's scarring is undermining Zoro.
He keeps moving it all over the place and resizing it.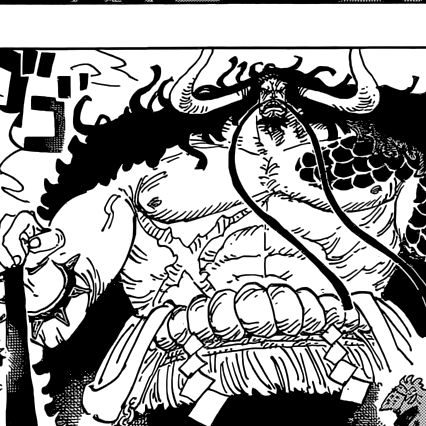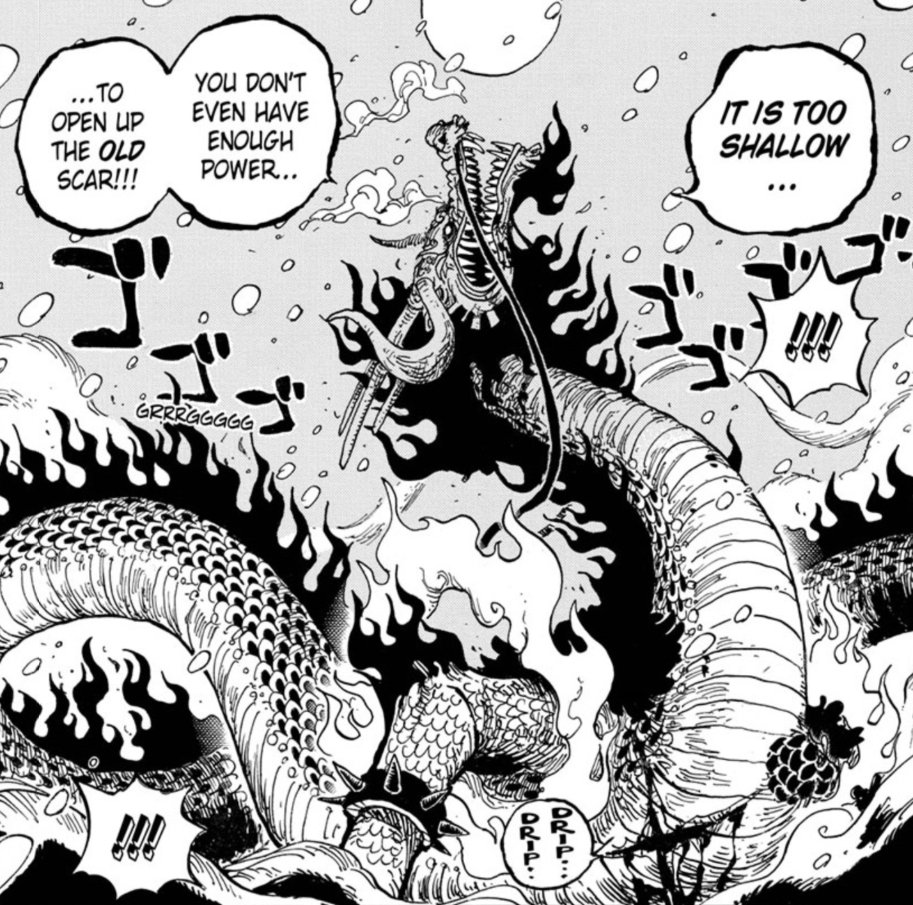 below we see that Zoro scarred Kaido from mid point Oden's scar to the top of Kaido's shoulders. Which is full body.
And below we see the proper position and sizing for the scar with the killer and oden panel: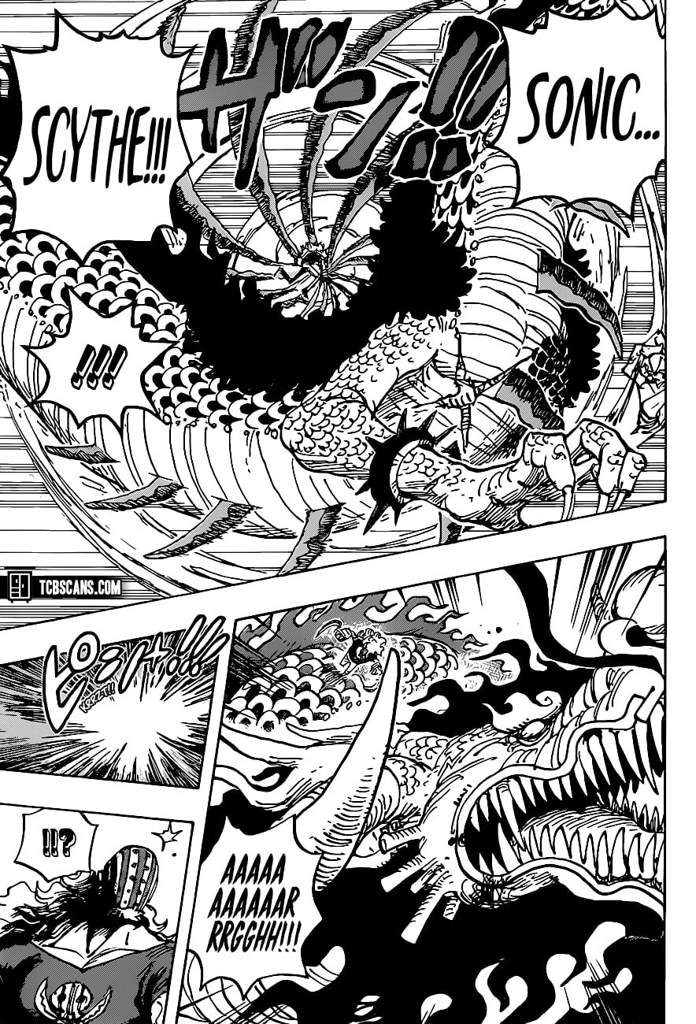 But here again we see that Oda resizes the scar, minimizing the extent of Zoro's feat. Even the part that Zoro freshly scarred is skinnier than the rest.