I'm back at it with another one of these threads and I think this topic is a good one. What series do y'all think has the best fights? As you guys are answering this question, don't restrict your choice to just fights with hands being thrown and stuff like that. Haikyuu, for example, has volleyball matches; Kuroko no Basket, I know has basketball matches obviously; Death Note, in particular, is all battle of wits. If you want to select one of those three series as the one with the best "fights" then that's perfectly fine. Furthermore, I do understand that fights in manga are very different from fights in anime. Anime more often than not has an advantage with the soundtrack, animation, voice acting, etc. So if you guys want to split your choice into a manga choice and anime choice, that's also fine. Or if you prefer to choose generally, it's all up to you. I'll personally be splitting my choice.
For anime, my pick is JoJo's Bizarre Adventure. My main reason is the creativity used in the fights. With the power of Stands, the author can be as free as he wants in how he wants to draw the fight and in my opinion, Araki, the author, definitely does capitalize on that freedom given. Rarely any fight in JoJo is just "I punch harder" or DBZ beams. There are a lot of brains involved to determine the outcome but it's not just Death Note where it's nothing but brains, but you pair that up with the brawn involved and it produces some amazing fights.
For manga, it's Kingdom and to me, it's not even close. Maybe Berserk can give it a run for its money but Kingdom takes the cake. The fights aren't just aesthetically really nice to read, the way it also connects to the plot and provides a way of character development for Kingdom's characters makes it one of the best. Lastly, the art. The art in Kingdom is absolutely beautiful. Here are a few panels to show you what I mean: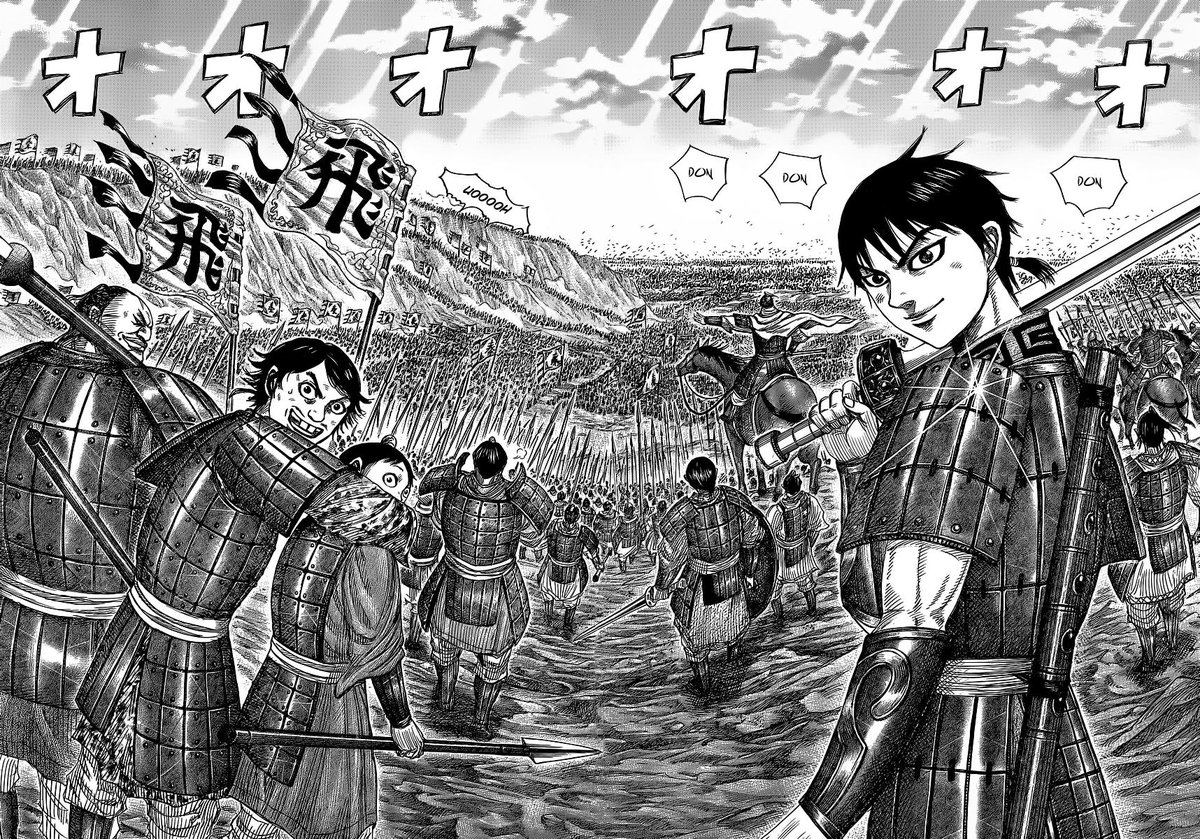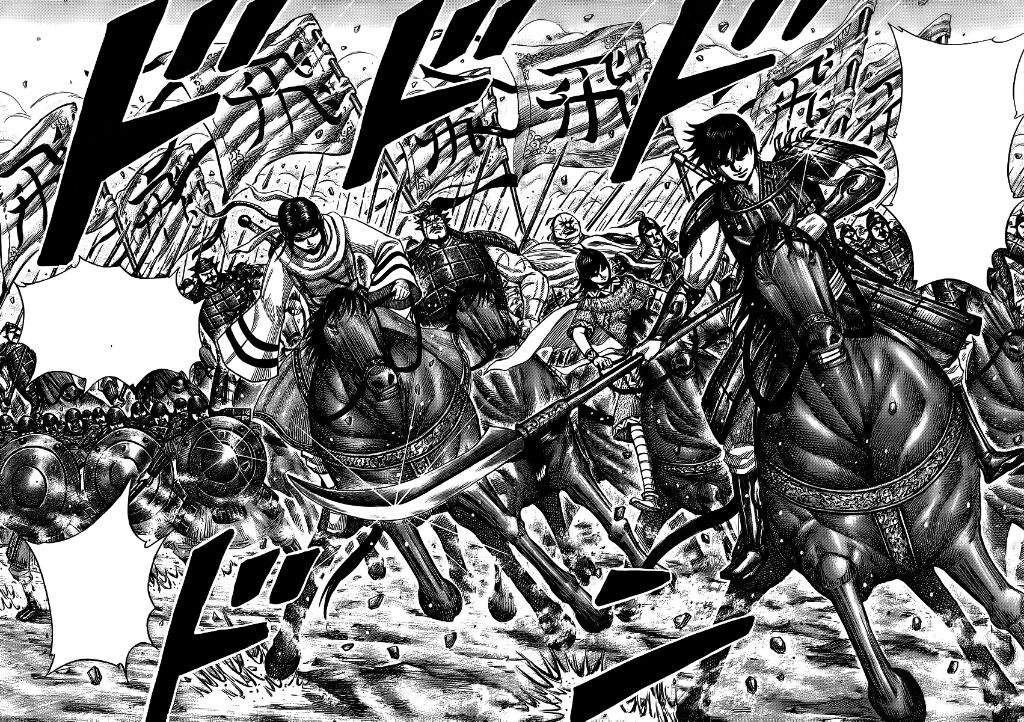 What would y'all choose?