As in the title: Is it better for the Black Clover movie to be non-canon?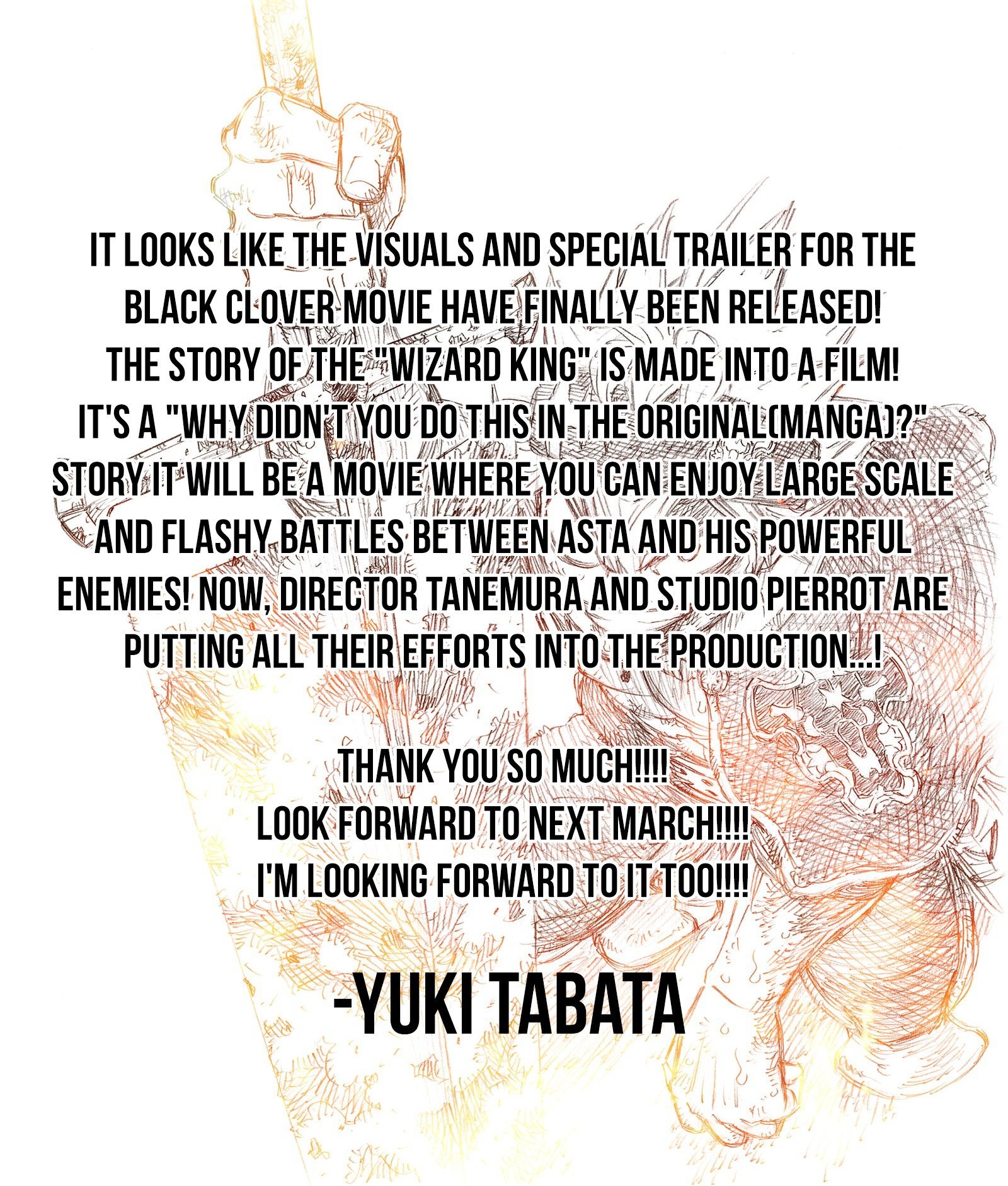 This is Yuki Tabata's statement about the upcoming movie which he worked on a lot too. He addresses the question about it being canon or not and straight up dodges it by saying what we can expect to see in the movie. I find it very confusing as if Tabata does not know what he wants to do with this.

The art drawn for it indicates it has to occur after the time skip and I say it is the best way to solve some problems from the current timeline.

Why?

We knew prior to the Spade Kingdom reveal that Julius is the 28th Wizard King so there being previous Wizard Kings was not an assumption anymore but a straight-up fact but... The Spade Kingdom messed a lot with the timeline, especially on Julius' part. Julius is actually a 2nd soul? Yin to Lucius' Yang? Or however, you want to put it. Similar to Patry and Vangeance coexisting in one body, here is a big problem.

Julius was in the Clover Kingdom and Lucius was present in the Spade Kingdom at some point. How did that happen if Lucius was asleep in Julius' body the whole time?

Me and @Light D Lamperouge theorized for a long time about what happened to the previous Wizard Kings, where they are? Do any exist? Rest somewhere on retirement or something?

There was no answer to this question.

Here comes Conrad from the upcoming movie.

In my opinion, the movie should be labeled as canon to fix the timeline and problem with Julius being a 2 soul body. The movie suggests Conrad will be a big bad of the plot there but what if Conrad is actually a hero turned villain?

Tabata should write Conrad to be a noble Wizard King before Julius and make him lose a fight and title to Julius who was actually plotting this entire time and ruining Conrad's reputation driving him crazy to the point where Conrad started raging after losing his mind which would be a perfect opportunity for Julius ( Lucius ) to take over as a Wizard King. He often told Asta that besides the respect from people it is merit and battle achievements that can push you closer to the Wizard King position. What better merit could you achieve if not defeating the raging Wizard King who just lost his mind?

Now you may ask when would the movie occur, I would say it occurs prior to the Spade Invasion, Conrad will be revealed to not be killed but imprisoned somewhere or just forced out of the country by Julius years ago, he would be stocking up his mana or just progressing and he heard the rumors circulating that Julius Novachrono fought in an all-out battle against Elf leader and lost his power/status. That would drive him to invade Clover or want to regain his position there.

At this point, Conrad would be evil because of what happened so there doesn't need to be more reason for his arrival back at Clover. Everyone, Captains and their squads would oppose him and stand behind Julius.

What happens in the movie I left to your imagination but the end of the movie would be Damnatio Kira capturing and imprisoning Conrad to investigate him. Damnatio will be very confused about what he finds out and by the end of the conversation, Conrad will say: "Julius, is not who you all thought he is. If you think I was a threat to the Clover Kingdom, then I feel bad for you" and starts maniacally laughing.

Damnatio will get confused and here is where we can tie the manga, Damnatio will go to Julius in his kid form to confront him about this and we would have Lucius foreshadow/reveal as we did in the manga.
Share your thoughts!
@Fleet Admiral Lee Hung
@BangOO🍅
@Light D Lamperouge
could you tag some BC pals? I haven't done it in a minute, don't know who we have left.