Hello Guys, I hope you are doing well.
I would like to open this thread for Oda's Interviews, Tributes and anything relate to Oda-Sensei !
Here I will try to post anything relate to Oda-sensei and I wish you help me to make this thread "Great" !
I hope the Moderator stick this thread on top along with another one I will oped it soon.
Post automatically merged:
In One Piece Rurubu (Travel Guide),
We will get a dialogue between Fan of One Piece and One of Eiichiro Oda Editors !
One Piece Rurubu will be sale on March 04th
Post automatically merged:
Comment by Eiichiro Oda for One Piece 1000 Logs Campaign !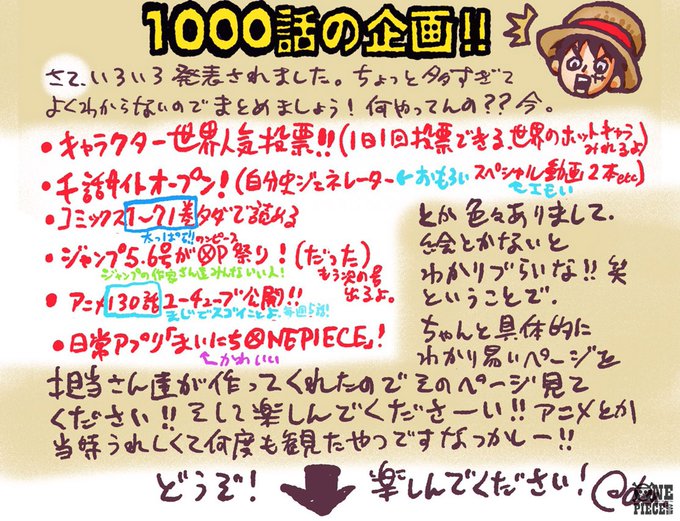 Last edited: