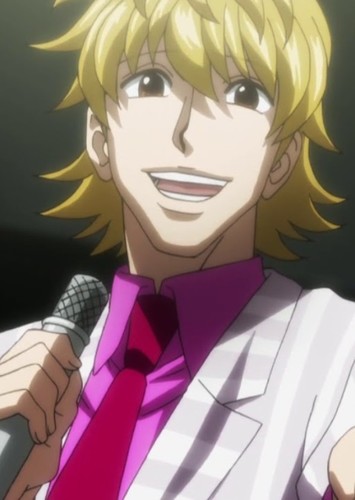 Unlicensed Plague Physician
.
Warning: Long
Ever since Zoro was revealed to have CoC there has been a fierce debate on who has CoC, who
might
get CoC, and who
should
get CoC. Particularly among the SHs but it's even bled into other characters by way of proxy such as with King & Queen. I'm going to lay out all of the reasons why some of the more hotly contested SHs
might
be set up to get CoC, and let everyone else make of it what they will. The main two SHs I'll be bringing up are Sanji & Ussop since those are the two 90% of SH CoC talk centers around. Yamato will get some brief honorable mentions since she's a strong candidate for SH who has a good case for CoC (even better than the other two imo).
So first off I'm going to lay out a potential case for why the SHs would
even need
additional CoC users in the crew. And that's the Rocks & Roger Pirates.
We know for certain that Roger had multiple confirmed CoC users in his crew. Them being himself, Rayleigh, Oden, and Shanks. I'll exclude Bullet since he isn't confirmed cannon. If we are willing to exclude Shanks as well for being too young to count, then that still leaves 2 subordinate full fledged CoC users once Oden joined.
Many would argue that the SH Pirates need to surpass the Roger Pirates in terms of greatness, but I think most everyone would agree that they need to
at least
match
them in greatness. If that's the case then at a minimum Luffy needs an additional CoC user under him. I'm personally a strong believer in parallels between the SH & Roger Pirates so I think that Yamato is likely the CoC user destined to mirror Oden, but if she isn't then I still think someone else would need to emerge to put Luffy on even footing with Roger in that regard. If we
do
need to include Shanks as a CoC user then Luffy might need two more.
The Rocks Pirates are where I'm going to start providing panels because I believe there may be hints in this very arc that point to the Rocks Pirates setting up a potential mountain for Luffy to climb that Rocks himself ultimately could not. And if theirs one thing Luffy does, it's climb mountains.
We know that Rocks had a minimum of 3 CoC users not counting himself. While we don't know for certain Rocks has CoC, I'd bet a lot of money on it. On his crew he had Whitebeard, Big Mom, and Kaido. Kaido was actually a cabin boy apparently so that may lean to us needing to count Shanks for the Roger Pirates, but that's a tangent. Regardless, Rocks ultimately couldn't control that many conquerors under him and it led to their downfall. Something that stuck with Whitebeard & Kaido for years.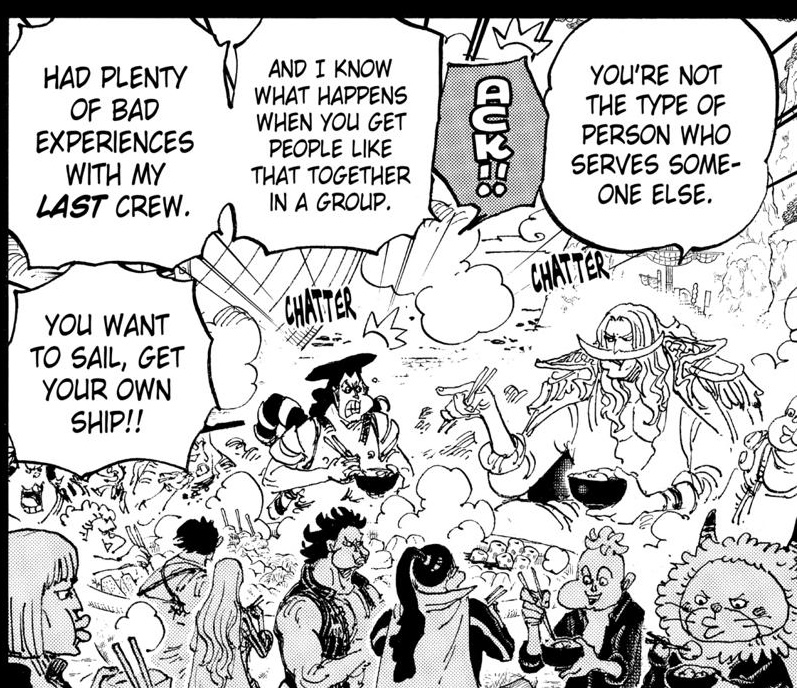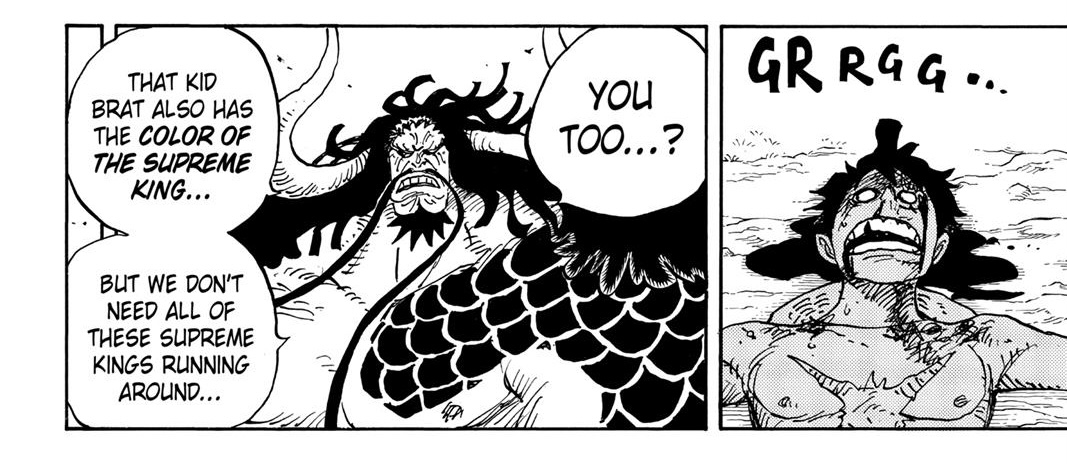 Whitebeard and Kaido apparently don't think it's possible to have a crew full of conquerors. And when a story says something is impossible, it usually means the opposite. That logic is ultimately why I think Luffy will beat Kaido 1v1 in the end as well.
Kaido goes so far as to make sure he first breaks the spirits of any conquerors before he brings them into his crew. He must first break them before they are to make good soldiers.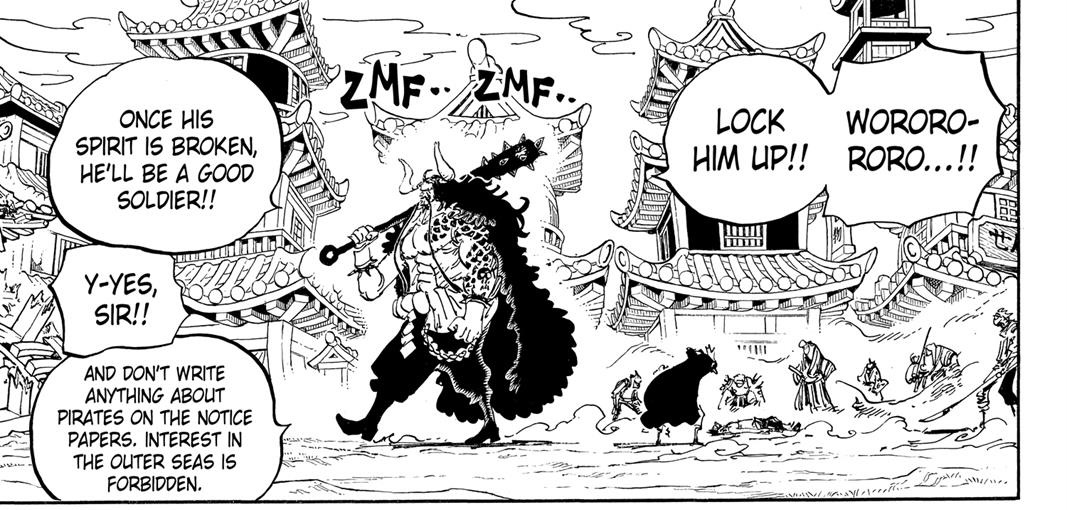 We know that Conquerors Haki is playing a key role in Wano. Kaido has been obsessed with breaking it. We learned it was the downfall of the greatest pirate crew of all time. It's been revealed that it is Advanced CoC
NOT
Advanced CoA that's ultimately needed to defeat Kaido. We've seen Zoro revealed to have it. Conquerors Haki has its hands throughout all of Wano.
Considering we've seen WB & Kaido's fear of a crew full of too many CoC users in Wano, an arc all about mastering CoC, I think there's a case to be made that it's setting up Luffy to be the man who can sit at the head of a crew filled with
too many
conquerors, which is at a minimum of 3 not counting Luffy, as set by Rocks confirmed examples.
So if you've followed me this far, then we can consider that Luffy needs at a minimum, 2 more CoC users on his crew besides Zoro. One of them may be Yamato, but until she officially joins the crew we cannot say.
The other prime candidates are Sanji & Ussop.
Recently Sanji for CoC has gained steam ever since Zoro had it confirmed. Before we go into Sanji's possible hints from recent chapters, I want to say that Zoro getting CoC
DOES NOT
mean Sanji has to have CoC or even needs it. Sanji and Zoro are a pair, and no bitter Zoro fans are going to change that, but being a pair has never made them
equal
. Look no further than Zoro getting the nod of supernova while Sanji didn't. Or look no further than Luffy & Zoro being the only SHs with bounties for the longest time. Zoro has a history of getting special distinctions that Sanji has not.
If Sanji gets CoC it's going to have to be on his own. Not because he leeched some of it off of Zoro or to help anyone's powerscaling headcanon of making them more equal.
Sanji has never struck me as a conqueror like Zoro and Luffy. He doesn't have their ambition and he isn't driven to achieve anything great for himself. His dream is to find the All Blue but that dream has nothing to do with elevating himself personally. But despite that, I still think Oda has
possibly
set Sanji up to get CoC soon.
And no I will not be using that gag panel of Sanji in the bathhouse with some kanji lol. Sanji's actual best hints of having CoC come much more recently than that.
IMO the best hints come from the last 2 chapters, with Sanji & Zoro being signaled out as resisting Kaido's invitation over everyone. Which is not as insignificant as it may appear due to Kaido's pattern of collecting and breaking CoC users.

And the recent highlighting of his will while the rest of the alliance was pointed out to be faltering.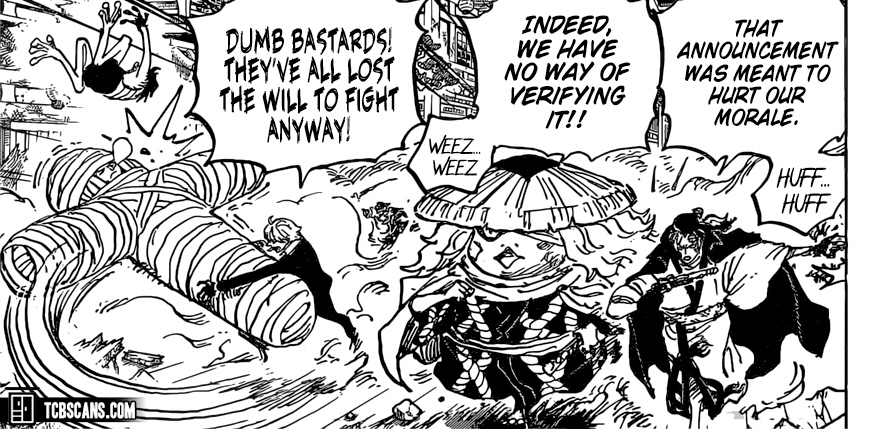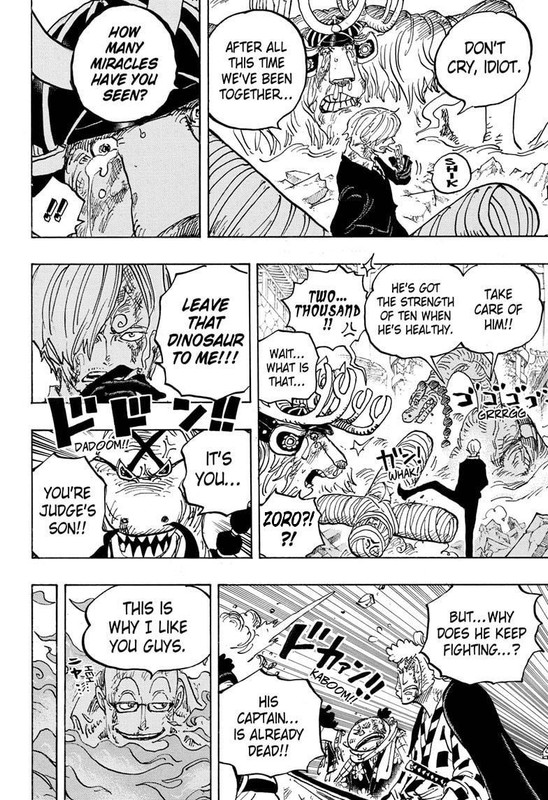 It's flimsy evidence by itself, but when looking at it contextually in an arc about CoC and considering the fight it's immediately preceding, I think it warrants keeping an eye on. Sanji is now set to fight Queen who has a connection to the Vinsmoke's, specifically Judge. And I believe if Sanji has any chance of unlocking CoC it's linked to his heritage.
I believe Sanji's best chance of unlocking CoC is by fully embracing his Royal Germa heritage and living up to the words he gave Momo.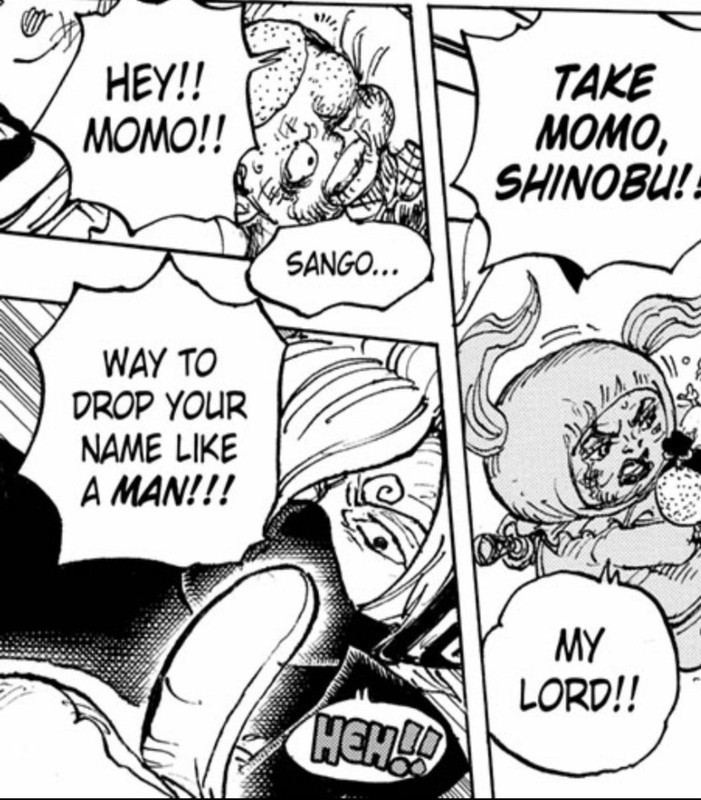 Sanji's comment is potentially relevant to CoC because Kaido was trying to break Momo's will by getting him to throw away the Kozuki name. Otherwise he needed to die. Kaido, the breaker of conquerors who saw power in Momo's pride in his royal lineage that needed to be crushed. A similar embrace of his name is Sanji's best chance for CoC IMO whether he unlocks it or not. The Germa once conquered the entire North Blue, so there's obviously some conquering blood buried there if Sanji accepts it. If it doesn't happen here, in this fight, I don't believe it's destined to have it.
Lastly I'll bring up Ussop as the other prime candidate. Ussop I consider almost a lock to unlock CoC. Firstly, Ussop's lies have almost always come to fruition eventually and he lied about having CoC. That alone makes him a prime candidate for it. But it's not enough by itself necessarily.

On top of that Ussop has the least concrete dream of any SH. There is no obvious end point that we nor he can point to that says "Yes he is officially a brave warrior of the sea". But one potential end point that could without a doubt mark him as a brave warrior of the sea is unlocking CoC. Unlocking CoC would be the ultimate culmination of Ussop's journey as a pirate. That combined with the record of his lies makes me believe Ussop is
THE
most likely additional conqueror already on Luffy's crew.
So Luffy, Zoro and likely Ussop gives Luffy 3 CoC users. If Yamato joins that gives him 4 if she has it to mirror Oden. That would match the confirmed Rocks CoC total. And if Sanji happens to get it as well it would give them 5, surpassing any known number of CoC users we've seen on a crew in the series.
If this were to happen it would highlight Luffy as a conqueror among conquerors, just as Don Chinjao told him he needed to be in order to become the King of the Pirates.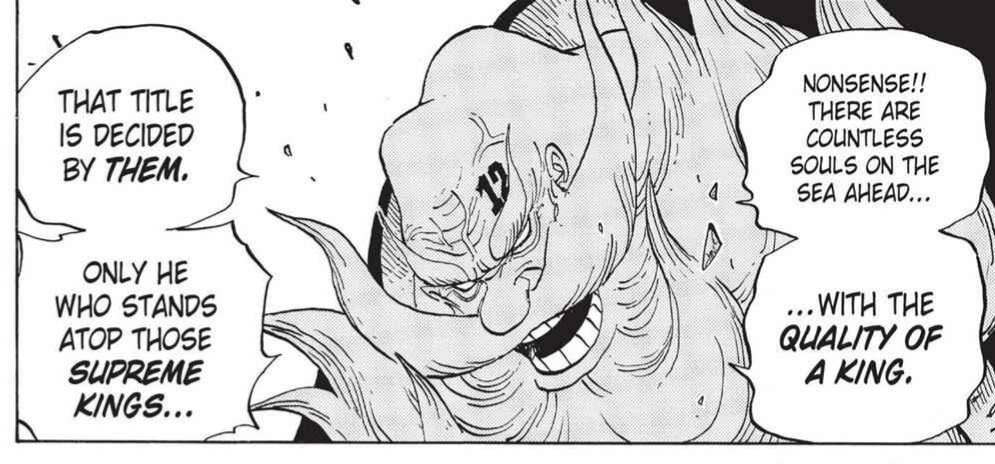 I'll leave the persuasiveness of the overall case as well as the individual cases to the board.
Last edited: