Berserk is an amazing manga and something I hold very close. It is by far my favorite piece of fiction and I hold nothing but respect for it's author, Kentaro Miura.
I read chapter 364 on release and honestly I was brought to tears knowing that it was pretty much over..but then I started thinking about the idea of another person picking up where Miura left off. That idea, at least to me, doesn't feel right. Berserk was Miura's baby and I feel like someone else coming and taking over wouldn't be the most respectful decision, unless he consented to it before his death of course. Another problem is the quality of the writing. Berserk is widely considered one of, if not the best manga of all time so it's a pretty hard task to live up to the expectations people would have if you tried continuing it. Honestly, even if we don't see it continued the last chapter was great and I can live with it stopping there. The last page will be stuck in my memory forever.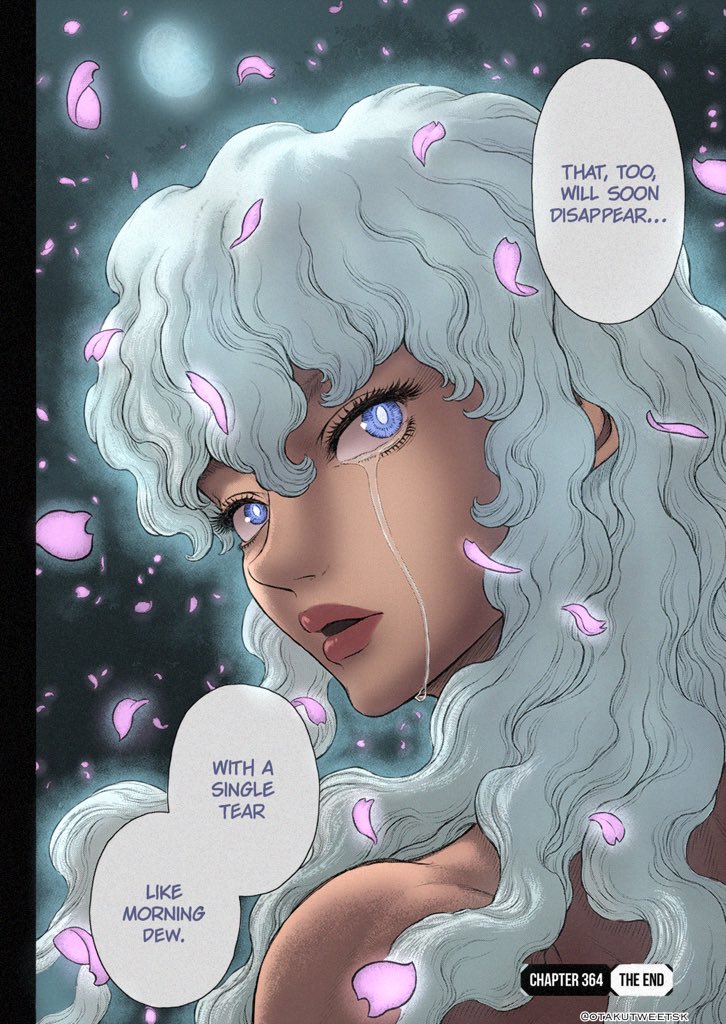 R.I.P Kentaro Miura.