We know
Luffy pissed him off
because of Hajrudin and other S class fighter giants leaving his crew:
Yet, despite this, Buggy clashed with Larines without even his S class fighters and probably won.
We also know Buggy and Lolo clashed in the past and Buggy neg diffed Lolo:
And Buggy's final clash on panel, Vice-admiral Stainless vs Buggy:
Noticed how Buggy blames Crocodile and Doflamingo, but not Blackbeard (despite Blackbeard also betraying Larines and Government) Buggy chooses his enemies wisely.
Buggy also always hated Shanks,
Shanks even tricked Buggy on Marineford:
Perhaps we will see Buggy finally getting his revenge from Shanks?
And I will tell you an interesting detail, that Buggy's rise actually because of Blackbeard:
First Blackbeard become a Shichibukai, then Buggy become a Shichibukai, but with the help of Blackbeard,
Buggy and Mr.3 Galdino couldn't pass the Venom barricade that Magellan created,
Only Blackbeard destroys it: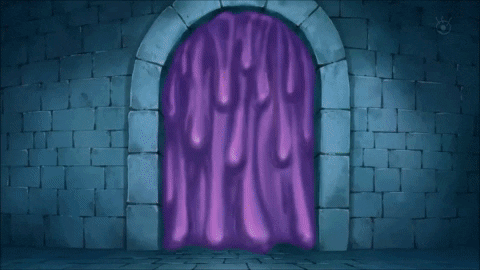 Magellan: ''If Blackbeard has arrived on this floor,

that means he broke through the gates to level 2

''

--- Chapter 544

But of course, Buggy's men thought this was Buggy's doing, thus

this led the Impel Down convicts to be even more loyal to Buggy.
Blackbeard is the reason of Buggy's rise.
If this is not enough,
there is even more:
In Chapter 549,
Larines tells Buggy and co that they can never open Marineford's gates of justice
after leaving Impel Down's gates of justice thanks to Bon Clay opening it by pretending to be Magellan. But the problem was to open the gates of justice of Marineford:
But in chapter 551,
the gates of justice opened up:
They thought Buggy was the prophet of the God:
Then in Chapter 576,
we learned that Blackbeard pirates opened up the gates of justice,
which led Buggy to be the prophet of the god according to the convicts, and the
impel down convicts started to worship Buggy because of Blackbeard:
Is Buggy the prophet of Pirate God Blackbeard?
Tags;