You can pick any character if you sure that you can convince them to join your crew, characters like Admirals, Yonko and Strawhats are excluded you can't use them but everyone else are available.
My pirate crew.
My right hand man is Rob Lucci
The reason way I picked him is because I value his abilities very, very high. I like the idea of mortal arts I studied a lot of mortal arts myself and I like Rokushiki a lot, and with strong haki he will become Unbelievably strong (YC LEVEL+ FOR SURE).
My left hand man is Vergo.
Same reasons for this one: great potential, mortal arts user, strong as iron body etc.
My third commander is Crocodile.
He has strong DF, a very good fighter and with strong haki he's going to be as strong as hell. I also would give him cyborg arm so that he could use his two sword stile (for those who don't know Crocodile was a swordsman before he lost his arm).
Charlotte Amande
I like her design very, very, vereeey much and she's quite strong.
Trafalgar D Water Law
Vinsmoke Reiju
Phoenix Marco
Boa Hancock
Jack The Drought
Blenheim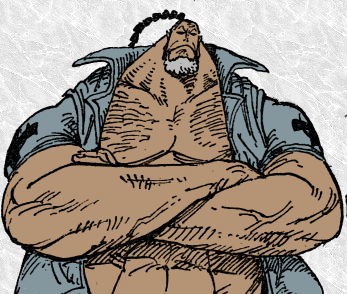 Last edited: