This shit came out of left field in the raid
The same Law who said that every damage counts (2 weeks prior the battle)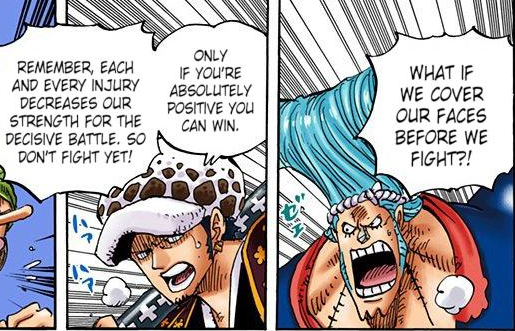 Now takes unnecessary damage
right in the battle he was talking about
, just in order to compete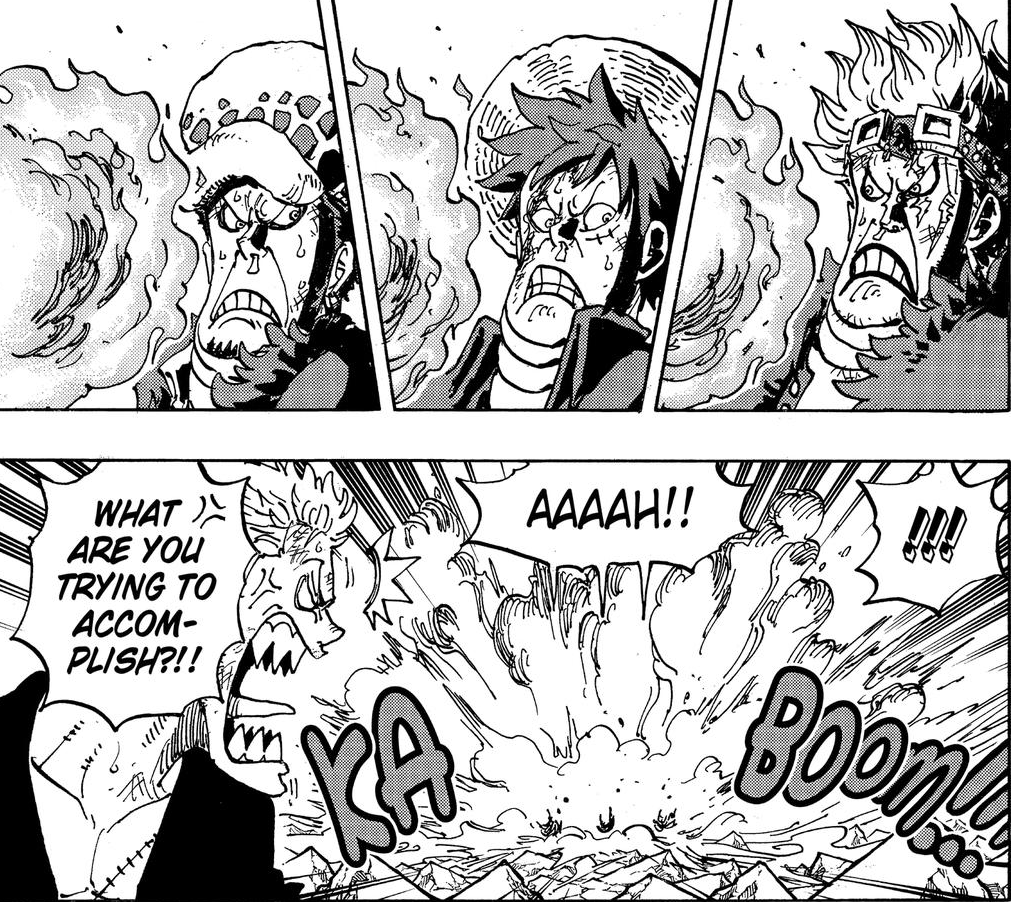 He says for Kid to grow up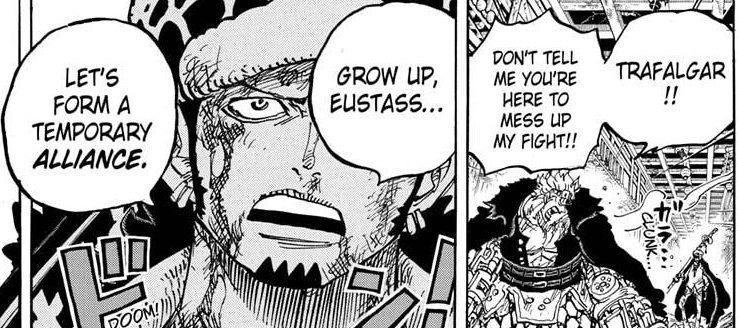 But then is the first one to start crying about who attacks last and looks better?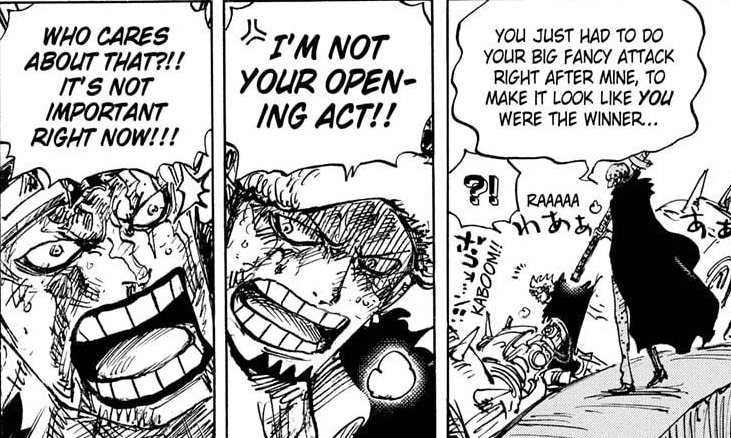 Starts crying when he has to
help
in a team fight, when he was the one who formed an alliance to fight the yonko together....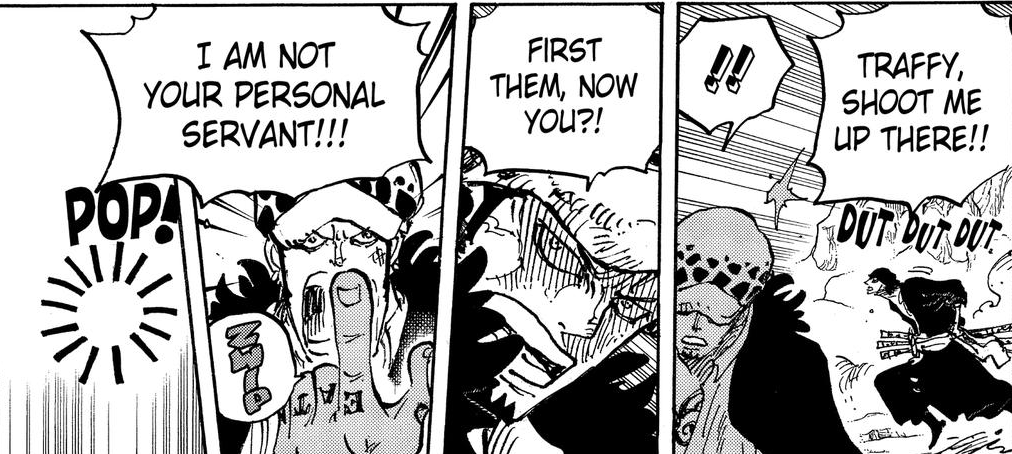 And then this chapter he gets mad at Kid for saying that he takes things carefully and then risks jumping off of waterfall for no reason, with a possibility of damaging his submarine and all the doctor tech on it?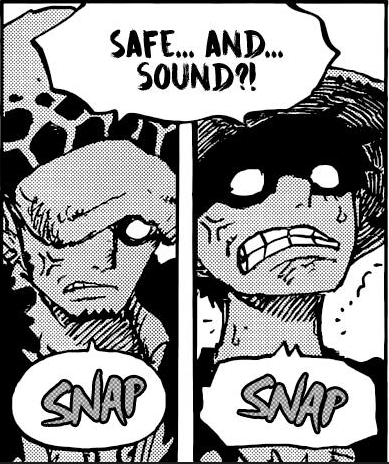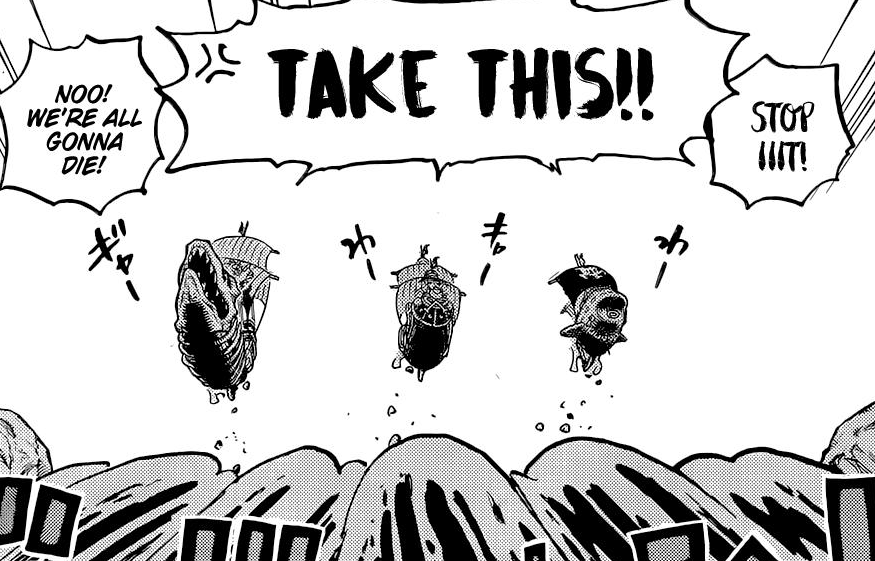 This character should've died in Dressrosa or written out of the story after it. It's obvious he was included this far into the story only due to popularity and Oda has no idea what to do with him. He even threw random "D" stuff at him just so he could give his fans an illusion that he is relevant in the story.