Every arc starts with people underrating the shit out of Luffy, then act all surprised and call it an asspull at the end.
I've stated this for years. Luffy was the physically strongest guy in One Piece out of the timeskip. No one can throw a punch as hard as KKG. You need Prime Garp levels of strength for that. He was just lacking Haki. He already showed he can overpower Admirals and Yonkos in a physical battle.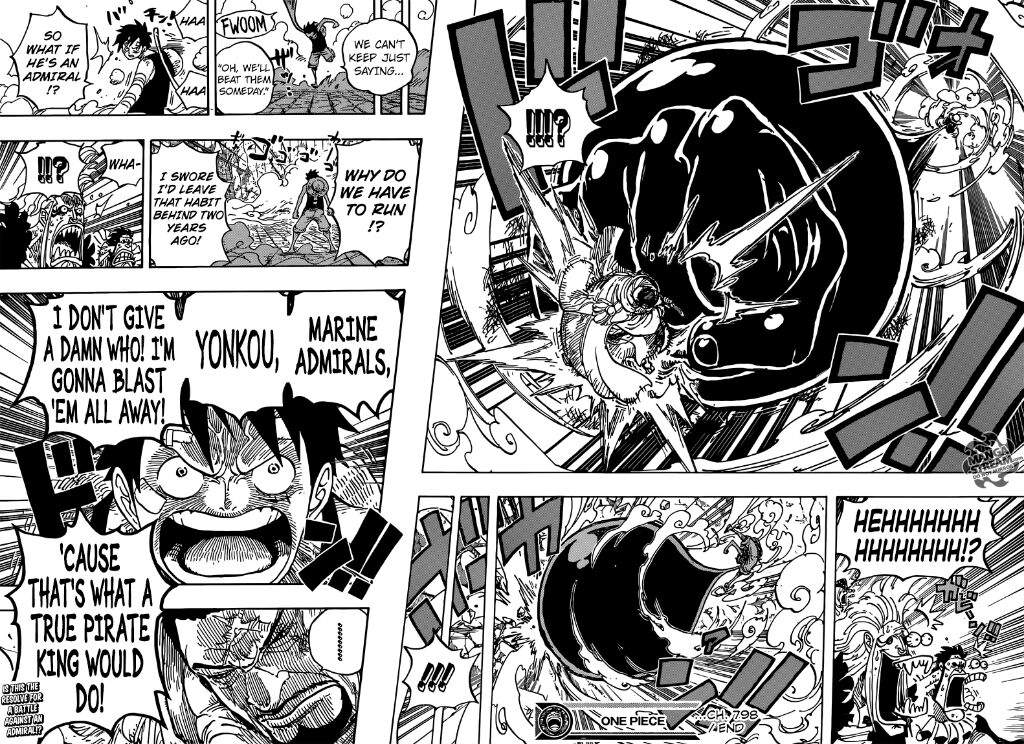 Oda already stated 5 years ago that strength wasn't the problem with Luffy. He called Luffy's punch "so strong" even when talking about Kaido.
Luffy isn't top 1 physically strongest. Luffy never beat Big mom in terms of physical strength. She overpowered him rather easily