Tbh Its too poorly Drawn to tell wtf is going on in that Thunder Bagua Panel. Idk why Oda didn't just draw it from the usual perspective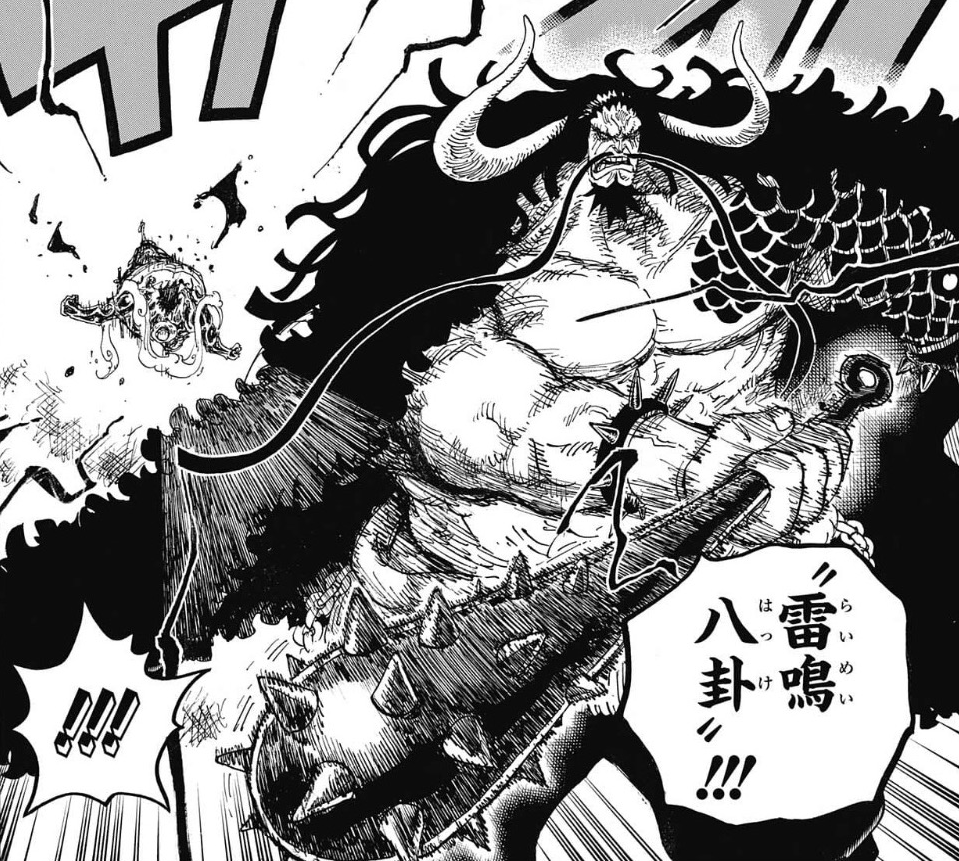 It's just what Roger did to Oden.... Exact same panel.
Him LANDING the club is much more devastating, but again it's not a "slash".
It seems with a weapon at the very least you can follow through all the way to the end.