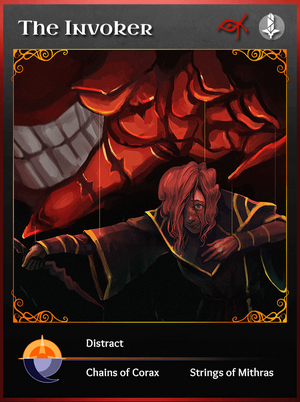 ​

You are the Invoker! The Invoker is an Offensive class that belongs to the

Cult

faction. [Passive - Fanatic]

Immune to occupy and redirect. Passive kept on class change.

[Day Active - Distract]

Silence target player for 6 hours. They will not be able to speak or use abilities for the duration.

[1-shot]

[Night Active - Chains of Corax]

Occupy target player tonight. They will be prevented from taking any actions tonight.

[3-shots]

[Night Active - Strings of Mithras]

Redirect target player to another (or themselves). Conflicting redirections may fail.

[2-shots]

Wincon: Defeat the

Blue Dragon

and any

Neutrals

that seek to do you harm.

​