this lad hasn't watched Shawn The Sheep... such an unsophisticated thing to say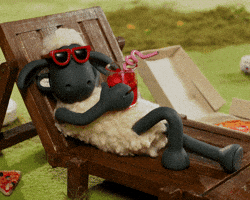 Post automatically merged:
sometimes i wake up..and go back to the plot of the dream again just to dream about it more and it actually works!
Yeah, I don't wanna fight that cyborg again. I remember I was just taking shelter in a skyscraper from the rain. Then some soldiers went in there trying to fight that thing, were defeated and then he came to kill me, but I hit his weakspot, defeated him and ran tf out of the skyscraper. Then I woke up.