it obviously wont change how bad France played....
but for
@Reborn
and others who said "the referee was good / didnt favor Argentina", here is ANOTHER exemple of how amazingly correct he was and useful the VAR was in that game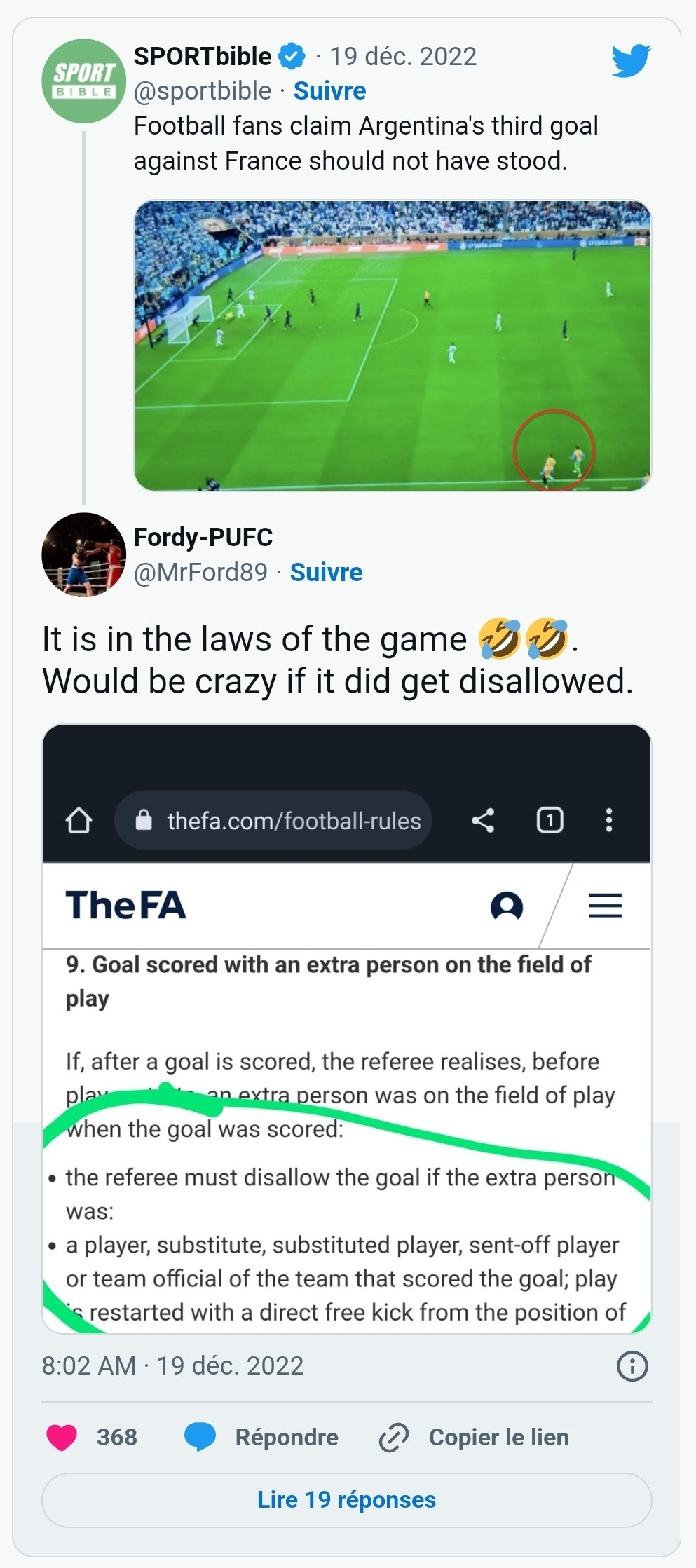 Well there was handball from French player just before the second pen to France was awarded which ref overlooked. If he would have looked at that then France would not be getting the second pen.
Post automatically merged:
If ref was bad then it just not for France.
Tbh, France lost not because of ref but how bad they played except for Mbappe
Post automatically merged:
That was really weird to me. France didn't argue for Var even once. They just shrugged their shoulders and continue going through the motions. I've never seen a France team nor a finalist so disengaged. It's like they were okay with losing and handing the game away. Like they didn't even wanna be there.
It's just not that
I didn't understand why coach felt the need to sub out both Giroud and Griezmann so early? They were their best players.