he acknowledged the strength of just about every SN that hurt him also sir
I dont know why you get the impression that am downplaying what yamato did but by definition
its a nick .
this might help .
nick : a small cut or notch.
here are the two images comparing their best attacks on kaido
yes the scar didnt deter him too much in battle but it did far more than yamato's attack did . Izoro would go on to powerup after this scene so his attacks should be even stronger .
I fail to see what your point is. when it comes to AP , they arent mates.
Except Yamato's TB also
clashed
with Kaido's first. Her attack went through his firstwhich took a brunt of its force and then went on to "nick" his head.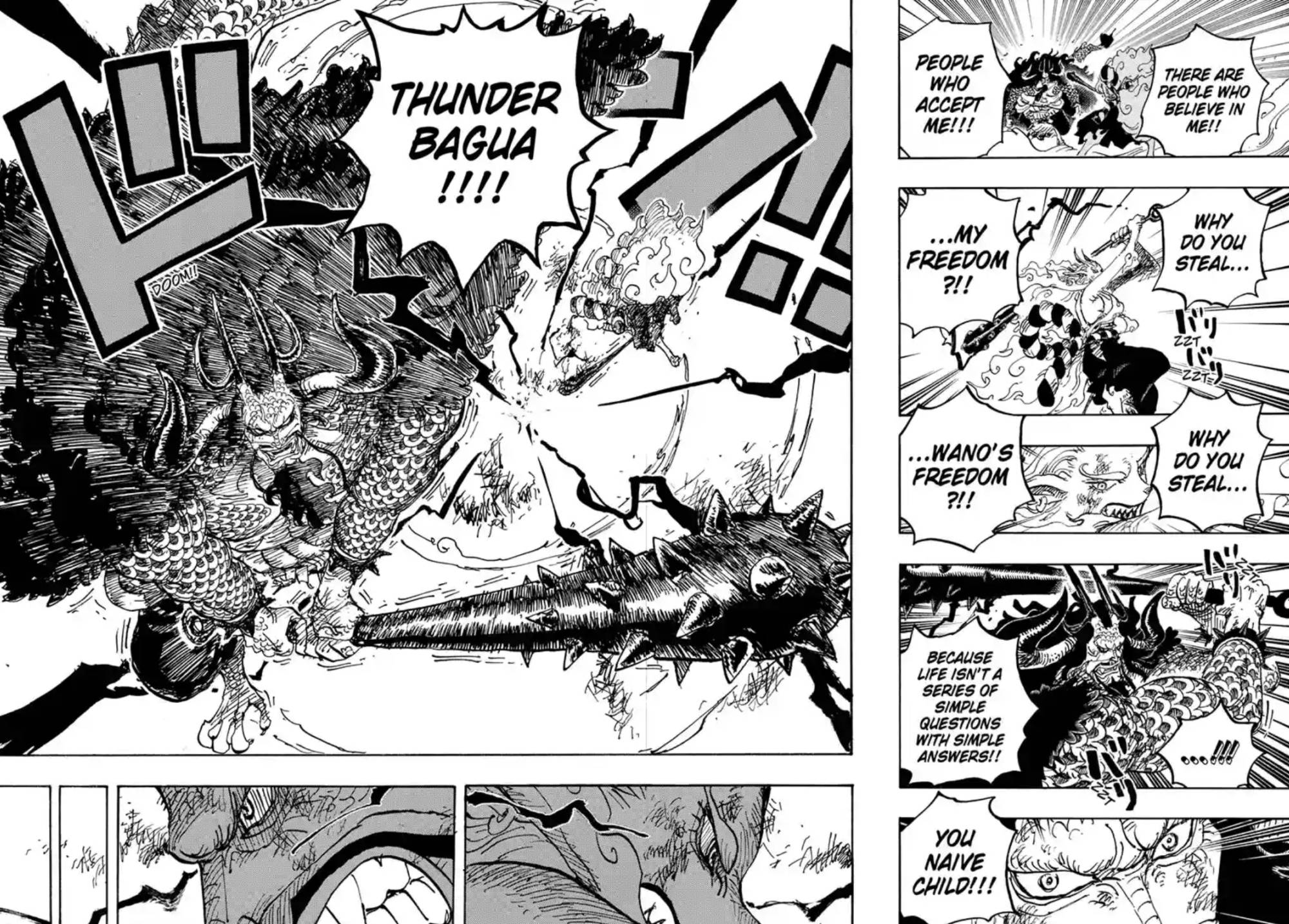 How do we know they clashed? Because TB's clashes always produce singular regions of CoC. If they only hit each other then we should've seen two not just one.
And TB isn't even Yamato's strongest move, or is claimed to be. Yamato's AP comes from CoC infusion, which is what Zoro used in Asura, and she evidently has displayed more mastery of it. CoC users are AP heavyweights by nature. You can say Zoro might have slightly more AP as of now but to say they aren't mates based on portrayal and feats is outright dishonesty, neither of them are Yonko level but they are still ACoC users.