Didn't Luffy sleep in Rebecca's lap after he defeated Doflamingo?
And if we have been reading the same manga (which I am not really sure anymore), we should know whether Rebecca ends up joining or not.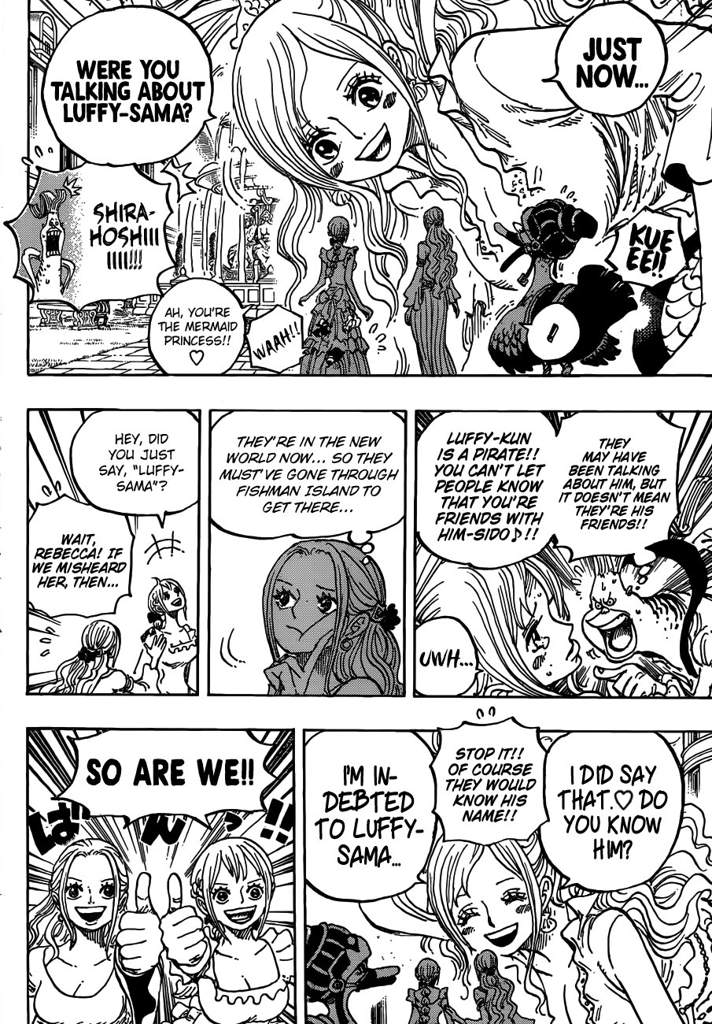 This is Yamao's future. Making Luffy Fangirl club along with fellow Nami clones.
Still grasping at straws ignoring context and all, must be a painful weak for with ZZK dying to how sad.